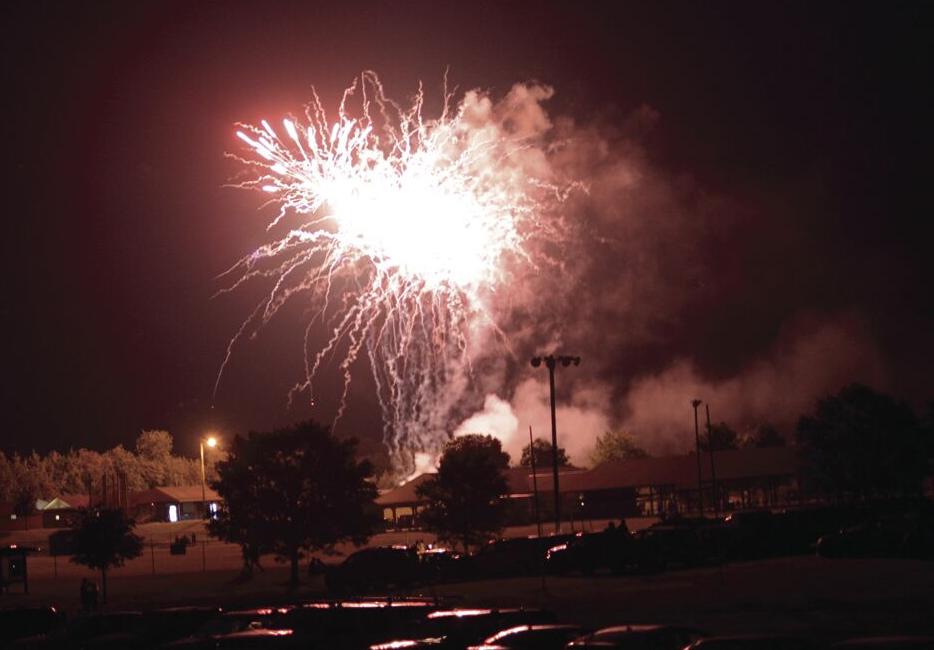 Monday was Flag Day and Friday is Juneteenth. Sunday is Father's Day. Amid all those celebrations and observances, the next big day circled on the Orange County Parks and Rec calendar is July 2. The Friday prior to Independence Day will mark the return of the eighth annual Playin' in the Park celebration.
Late last week, county parks and rec staff announced the celebration will return to Booster Park this year after being canceled in 2020 amid the COVID-19 pandemic.
Dropping case counts and increased vaccinations, combined with Gov. Ralph Northam lifting public health restrictions allowed this year's event to move forward.
Annually, Playin' in the Park draws thousands to the county-owned and maintained complex behind the Orange County Airport for an evening of live music and activities, capped off by a fireworks display at dark.
OCPR Director Tim Moubray said this year's event will be slightly scaled down in an effort to mitigate lingering concerns over the public health pandemic.
Rather than a series of local bands and performers staged throughout the evening, local radio station WJMA will broadcast live from the park from 6 to 8 p.m., with The Mojo Jam—a local rock band—performing at 8 p.m. until the fireworks begin at dark.
Moubray said scheduling only one live band reduced the challenge of swapping out equipment and instruments between performers.
The Mojo Jam has performed at the event in the past.
The "touch-a-truck" feature—where children (and their parents) have the opportunity to climb in on and over large construction or emergency services equipment—will return again this year, but likely be scaled down from year's past, Moubray said.
Other annual features, such as inflatable bounce-houses, will not be a part of this year's event, he said.
Gates will open at 6 p.m. and, while the event is free, local Girl Scouts and leaders will assist with parking for a voluntary donation. Participants are encouraged to bring lawn chairs, blankets and picnics, though food trucks and vendors will be stationed on site.
Fireworks will begin at dark.
Moubray encouraged those interested in attending to arrive early to secure a parking spot.
"If you wait until later, there's no guarantee there will be room," he said.
Following the announcement last summer that the 2020 event would be canceled, Moubray said a number of citizens called and inquired about why OCPR couldn't simply host a drive-in fireworks event instead.
"The logistics of Booster Park—with only one road in and out—doesn't really allow for that, especially with the traffic there on Route 20," he said.
Normally, OCPR holds the event on a Saturday evening, but with July 4 on Sunday this year, the Orange event will kick off the Independence Day weekend.
"Some of the larger area events—like at Graves Mountain and in Charlottesville—are on the weekend, but this will be on Friday, so we won't interfere with any of those. This will be a good way to get the holiday weekend started."
Booster Park is located at 11177 Bloomsbury Road, Orange. For more information, contact the OCPR at 672-5435 or view the Facebook Live event page for Playin' in the Park.