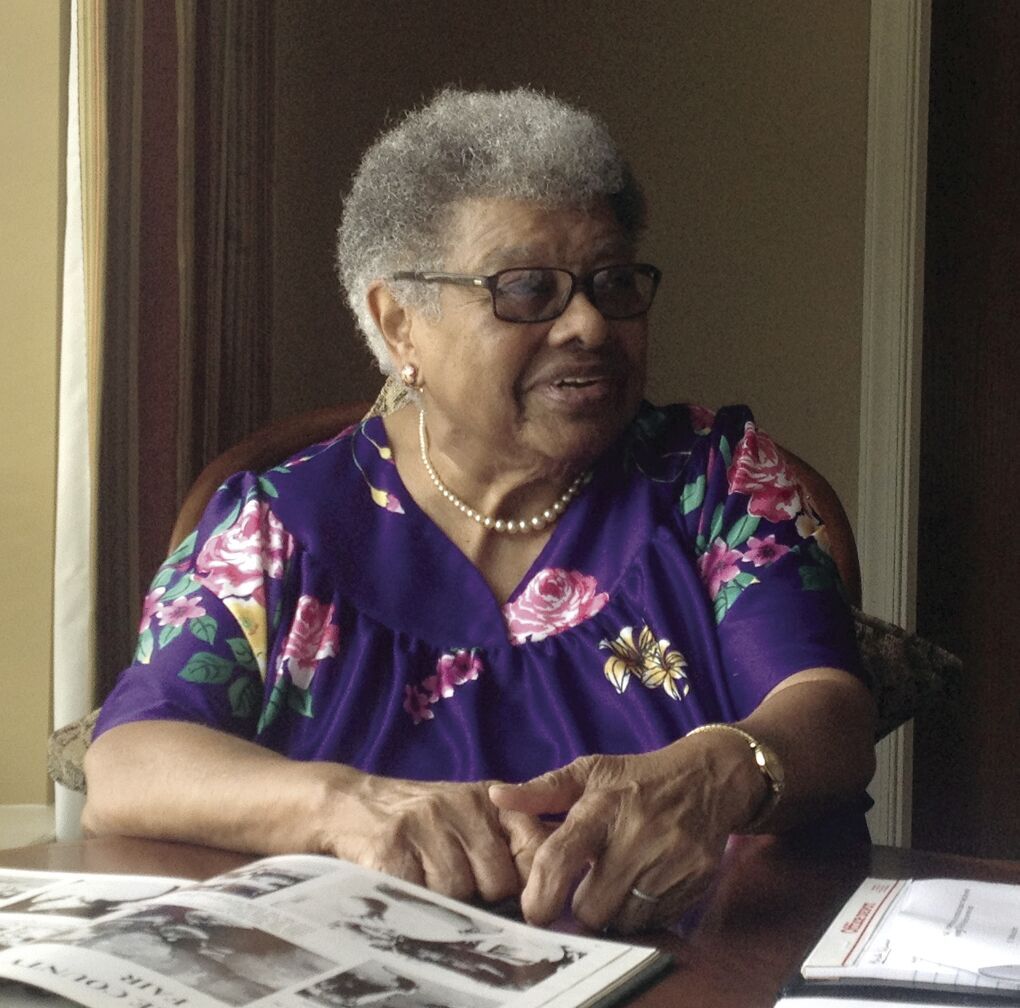 The Carver 4-County Museum north of Orange is gearing up for an ambitious virtual exhibit series that will debut on March 1. The exhibit, entitled "When Women Use Their Power" will feature 10 local, pioneering women of color, beginning with Murcelle Allen Coleman from Orange County.
A completely virtual experience, each installment of "When Women Use Their Power" will be available to viewers through the museum's website and will incorporate PowerPoint presentations, photographs and other multimedia.
Housed inside of the former George Washington Carver Regional High School building on Route 15, the museum opened its doors in 2016. The Carver School was the only African American high school serving the counties of Culpeper, Orange, Madison and Rappahannock from 1948-1968.
After Virginia's public schools slowly began to integrate in the late 1960s, Carver was closed briefly before reopening as Piedmont Vocational School. Today, the building is officially called The Carver Center and consists of office space, classrooms an auditorium and a woodworking shop. The museum is located in the school's former library, which was renovated in recent years, and is managed by the George Washington Carver Regional High School Alumni Association (GWCRHSAA).
Hortense Hinton-Jackson, who is vice chair of GWCRHSAA and a retired college administrator, helps to run the museum along with its curator, Terry Miller. The two have had to find creative workarounds during the pandemic to continue to offer engaging content and exhibits. In 2020, GWCRHSAA member Alan Johnson, an Orange native, suggested profiling Coleman, as she was a woman of color who had a massive influence on her community.
Coleman, who passed away in 2014 at the age of 91, was a respected and groundbreaking educator and elected official who taught at The Carver School from 1965-1966. She then moved to Orange County High School and continued teaching math until her retirement in 1987.
Born in Richmond on July 7, 1922, Coleman received her bachelor's degree from Virginia Union University in 1943 and attended graduate school at Yale. According to Miller, she finished in 1947 with a master's in public health, an extraordinary achievement for a woman at the time, but particularly for a woman of color. Yale didn't become fully coeducational at the undergraduate level until 1969.
Soon after graduating from Yale, Coleman was offered a role in building the NASA space program at Langley Research Center. She declined the offer for personal reasons.
"Mrs. Coleman had what I call two lives," Miller said. "She had one that went from birth to age 45 and another one from age 45 to 91. So, her second life actually started for her when she came to Orange and was remarried to Mr. Coleman. What I find interesting about that relationship is that there were some years between their ages. He let her be herself and she grew because of it. She moved to town and said, 'I'm starting fresh.'"
Hinton-Jackson couldn't help but notice Coleman during her years as a student at The Carver School.
"I knew her as a teacher," Hinton-Jackson said. "She was at Carver in '65. That was my 10th-grade year. I never had classes with her, however. I also was familiar with her because my mother was a school teacher in Orange County and they were colleagues. The African American teachers were all a group that did things together and knew each other from the segregated school days and on into the integrated system."
On the other hand, Johnson had an admiration for Coleman as a leader in the Town of Orange.
"In those days a school teacher was a prominent person in the community," Johnson said. "She brought to bear all of her mathematic and educational background. What made her different was her ability to cross cultural and racial lines and still stick to the message at hand, which was teaching."
In 1967, Coleman was interviewed by the Review about her ideas regarding educating local students and preparing them for their careers.
"She talked about the benefit of having a viable workforce, that has been trained and educated properly, so the students don't leave their community and go somewhere else," Johnson said.
Two years after the interview was published, Coleman was appointed to the Orange Town Planning Commission. She also was elected to the Orange Town Council and later served on the Orange County School Board.
According to Miller, the theme of learning to find one's voice as a woman and minority, is woven throughout the stories in the "When Women Use Their Power" exhibit.
"It does not matter your educational background or your class status," she said. "What does matter, however, and this is consistent across all of the 10 women we will feature, is that they have failed. They recognized the failure, made a decision to change course and are self-determined. At some point they were afraid of something and they overcame that fear. When they did, they were able to be open to someone helping them. Whether it was a mentor, relative, or someone who was visible or invisible to the public, they all had help. A figure who was honest with them and helped them find their footing."
Miller hopes that not only will the virtual exhibit be a success, but that it will be a catalyst to get the museum and GWCRHSAA to branch out even more.
"We would love to travel with our exhibits throughout our targeted counties first and then as the committee has a chance to evaluate how that works, we may decide to do it in other locations as well," Miller said. "I'd love to do some touring in Richmond. I really would."
Of the four counties, Orange has the most women featured in the exhibit, with four. They are Murcelle Allen Coleman, Mary E. Dade, Rebecca G. Coleman and Edna R. Lewis. Although, the museum staff has yet to announce which months will focus on the other three women, they will be updating the public regularly throughout the year as each new exhibit is launched. According to a press release, the woman featured in April's exhibit will be announced on March 2.
Others from the four-county area to be featured include: Angela J. Chapman, Marlene G. Ware, Minnie H. Butler, Lillian F. Aylor, Audrey A. Avery and Ruby H. Beck.
"Everybody has a story," Hinton-Jackson said. "That's the urgency here. It's about piquing folks' interest in the stories that have not been told."
For more information and to view the first installment of "When Women Use Their Power" visit www.carver4cm.org.