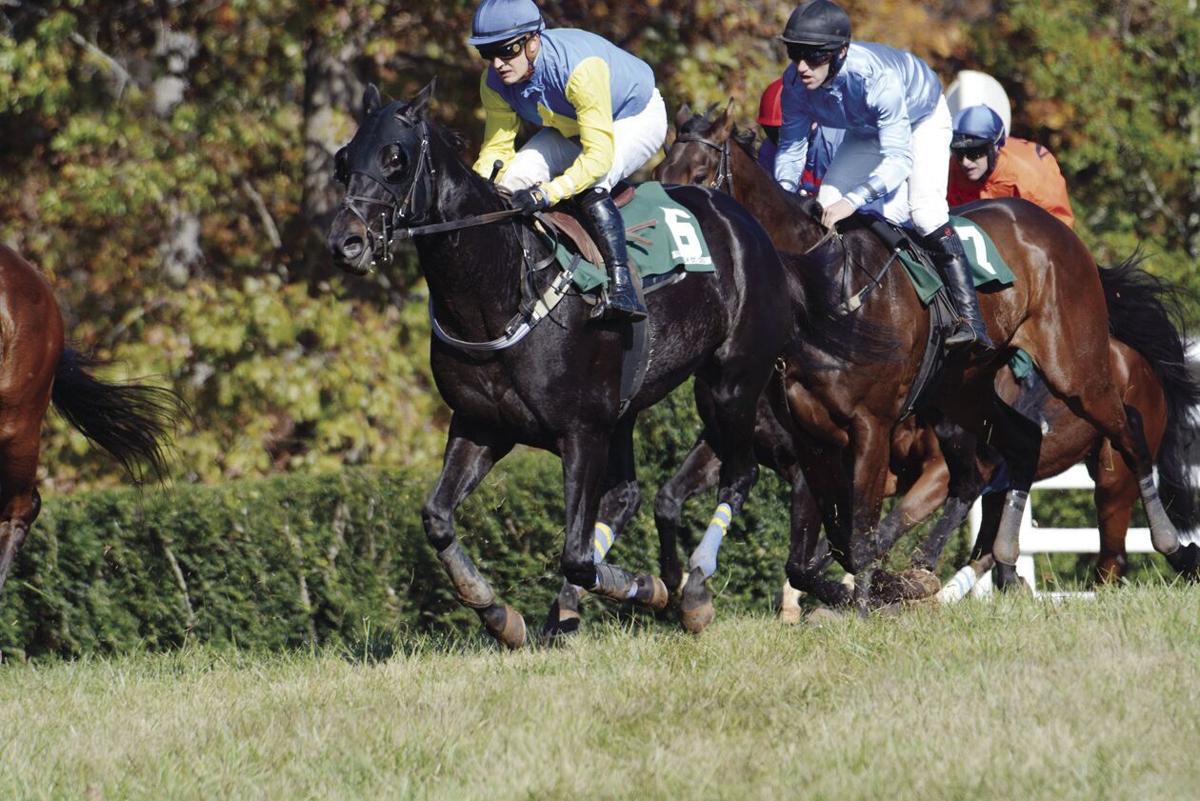 For only the second time in its 86-year history, the Montpelier Hunt Races have been canceled.
The Montpelier Steeplechase and Equestrian Foundation (MSEF) and the Montpelier Foundation made the announcement in a press release this week.
Since 1934, the only other time the races were canceled was in 1943, during World War II.
This year's event was scheduled Saturday, Nov. 7.
"As everyone knows, this year has presented unprecedented challenges to every person, group, business and activity, MSEF Chair Charles H. Seilheimer Jr. said. "For several months, our board and staff have been in meetings to monitor and discuss this constantly changing COVID-19 situation as it affects racing."
While the foundation worked with the equine industry and state officials to determine how races could be run while protecting the health of participants and the public, Seilheimer said, "It became clear that although we might be able to run with extremely limited spectators, our financial losses were getting more difficult to quantify and we questioned whether we were fulfilling our stated purpose in holding races principally to benefit Montpelier and for the enjoyment of our fans."
Annually, approximately 18,000 people attend the event at the Orange County home of James Madison. It features seven races and a variety of auxiliary activities including Jack Russell terrier races, shopping vendors and hat and tailgating contests.
"We are deeply grateful to the steeplechase industry, the racing fans and our members and supporters for your commitment to both the MSEF and Montpelier," Montpelier President and CEO Roy Young said. "Along with the rest fo the world, we are facing a most challenging time. The COVID-19 pandemic has caused us to cancel many of our spring, summer and fall programs and events, and unfortunately, the races are the latest casualty for 2020."
Montpelier Hunt Races Executive Director Martha Strawther said rescheduling the races later in the year wasn't an option since it already comes at the end of the steeplechase season.
Seilheimer said the foundation board considered any number of options, but in the end, made the difficult decision to cancel this year's event.
"We thank our loyal racing volunteers who will be disappointed but, I hope, understanding of our decision. Without their dedication year after year, we could not run the races. We also ask the public to be understanding of our decision and assure them we will be happy to welcome everyone back to the Montpelier Races on Nov. 6, 2021."