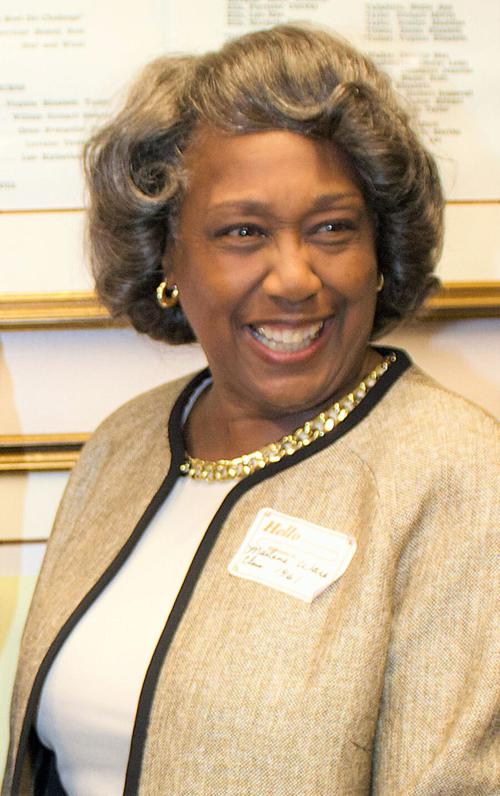 Marlene Glascoe Ware, 1961 graduate of George Washington Carver Regional High School and the first employee of Culpeper Memorial Hospital to earn the distinction of "Employee of the Year," is the eighth area woman featured in the Carver 4-County Museum's 10-month exhibit, "When Women Use Their Power."
"You've seen her. I know you have," begins the narrated video on the museum's website (www.carver4cm.org). Born in Culpeper, Ware is a 43-year nursing professional, (now retired) who continues to uplift citizens through her work with the Culpeper Literacy Council, the Culpeper Board of Elections, and the George Washington Carver Regional High School Alumni Association (GWCRHSAA). Her expertise and knowledge of the community led her to chair the adult volunteers and joint camp for the Culpeper Hospital Auxiliary. Over the past two years, she was instrumental in educating, encouraging, and ensuring that more than 100 residents protected themselves and those they love by getting their COVID-19 vaccinations.
More than her activities, her foundational strength comes from her faith and her family. A leader in both women's ministry and ushers' ministry at Emanuel Baptist Church in Orange, she is the wife of Howard B. Ware, the mother of two daughters, Ailsa and Jennifer, and the grandmother of Howard and Kennedy.
"Marlene is one of the women in our midst who impact our lives in ways we do not truly understand. That is the key point of our 'Women's Power' exhibit – to identify, comprehend and appreciate the connective tissue that Marlene and women like her weave around our souls unaware, and yet, lead us to safe places," says Dr. Hortense Hinton-Jackson, chair of the museum's board and vice chair for history of the GWCRHSAA.
Beginning this past March, an accomplished woman's life has been featured each month on the museum's website at www.carver4cm.org.
"The women have all been quite different from one another. We have a mixture of past and present women which has given us perspective on living lives of purpose—even as we can sometimes fall accidentally into life's challenges," says Terry Miller, curator. "Each, however, has brought a vitality of her own and subconsciously has stimulated self-reflection about how we, today, can do so much better in our neighborhoods and throughout the region. Specifically, about Mrs. Ware, among her other characteristics, she brings quiet, determined focus to her actions. Simply, when she speaks, you have heard," Miller continued.
An in-person version of the entire exhibit of 11 women opened in the museum in July. Initially planned to close on Sept. 30, the exhibit's popularity encouraged museum leadership to keep it open to the public through the end of December.
"We have adapted well to community needs during this COVID season. Strong believers in the common good, we practice all CDC guidelines for safety in our museum," says Miller.
The exhibit is open by appointment Thursdays through Saturdays. Contact Charlotte Carpenter at (540) 270-3891, Dr. Hortense Hinton-Jackson at (540) 829-6331 or email carver4cm@gmail.com for more information. Groups are welcome.