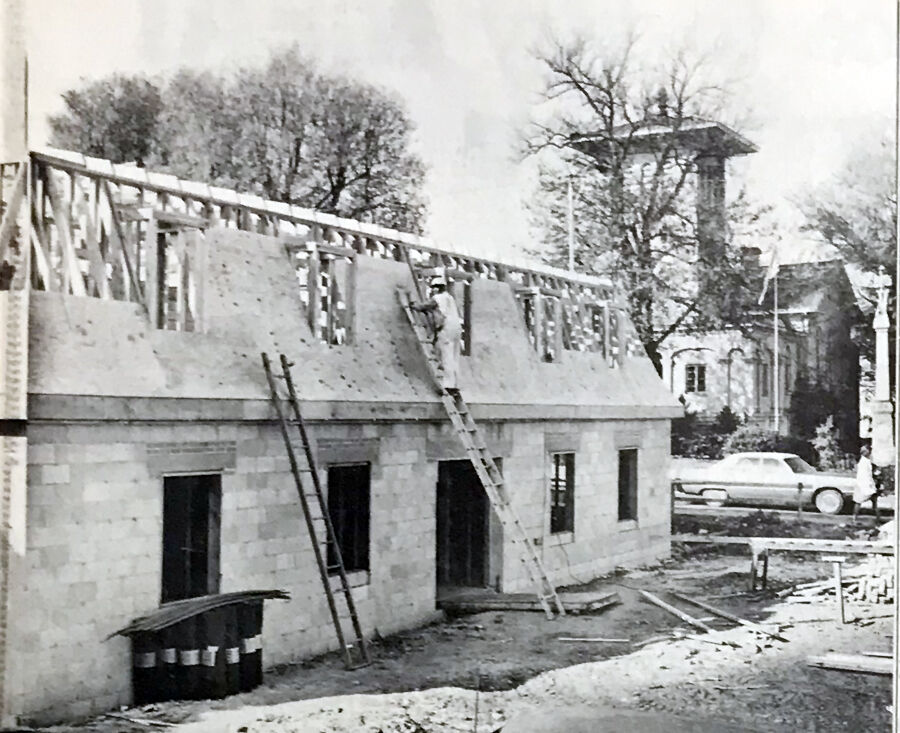 It's a week before Thanksgiving—a point the Review notes on the front page of the Nov. 18, 1971, issue by alerting subscribers that next week's issue will be printed a day early for distribution prior to the holiday next Thursday. But the "big" front-page news this week is the hiring of the first production employee at the new Orange Blue Bell plant. Seated in front of a sign that declares, "Wrangler—worn by champion cowboys for comfort, fit and long wear," Mrs. Frances Brookman becomes the new Orange manufacturer's first production employee.
Jaycees put dent in junk autos
Operation 4000, spearheaded by the Orange Jaycees to reduce junk cars throughout the county, has already disposed of 21 vehicles in its first week of operation. While the first week of the program was a little uneven, the volunteer club expects to be able to handle 100 car removals by the weekend.
The Orange County School Board approved the initiation of several short drug seminars for parents with 75selected at random to participate. Parents of eighth- and ninth-graders were chosen to participate and learn about the classification and effects of drugs and the psychology of adolescents. Parents of students in those grades were chosen because, "these students are younger and will remain under the influence of their parents through several years of adolescence," Superintendent Renfro Manning explained.
A down season in terms of results for the Orange County High School varsity football team translated into reduced gate receipts from Hornet home games, this week's Review reports. This year's total haul, $10,642, was substantially below last year's take of $12,217 and the $13,146 in 1969. Among the school's expenses, it must contribute 10% of gate receipts to the Town of Orange for the use of Porterfield Park.
An interesting front-page item announces that local historians were treated this week to a surprise viewing of a Gilbert Stuart painting of Dolley Madison. The 30" x 25" oil, reportedly painted in 1794, is being sold by a New York gallery on behalf of a private collector who wishes to remain anonymous. The asking price, $35,000, is considered to be a bargain.
It's the week prior to Thanksgiving and Safeway's full-page ad offers turkeys ranging in price from $0.35 per pound (over 20 lbs.) to $0.45 per pound (Butterballs, over 20 lbs.) A 20-pound bag of white potatoes is $0.95. Over in Gordonsville, Dixie's Food Market has turkeys ranging in prices from $0.37 per pound (over 20 lbs.) to $0.45 (8 to 16 lbs.). County hams are $0.79 per pound, while two cans of Ocean Spray cranberry sauce are selling for $0.53. Frozen Pet Ritz pumpkin or mince pies are $0.29.
Fresh whole Maine lobsters
For those looking for more surf and less turf, the Orange Airport Restaurant is offering fresh, whole, Maine lobster dinners for $4.95, Friday through Sunday only. The lobster dinners normally sell for $5.95.
This week's photo features the building being constructed at the corner of Main Street and what will become the new Route 15 expressway through town. The future law office of attorney S. Page Higginbotham is taking shape across from the Orange County Courthouse and is expected to be completed by March 1. C.R. Butler Co. is in charge of construction.