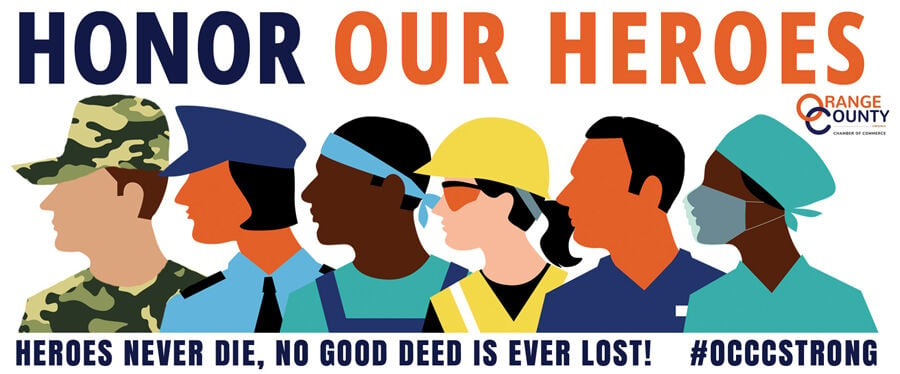 Following its Winter Restaurant Week in February, the Orange County Chamber of Commerce (OCCC) has announced a Summer Restaurant Week, beginning Aug. 20. The event will run for 10 days, wrapping up on Aug. 29. As of now, there are 13 restaurants, breweries and food establishments participating: Graze Steakhouse, Vintage Restaurant, Provisions Market Table, La Naranja, Iron Pipe Alewerks, El Vaquero West, Clearwater Fire Grill, Krecek Kakes, The Barbeque Exchange, Unionville Brewing Company, Champion Ice House, Bella Cucina of the Lake, and JB Cakes, Sweets & Treats.
OCCC Executive Director Deanne Marshall said that more businesses will be added in the coming weeks.
This year's first annual Winter Restaurant Week was held Feb. 19-28. Both of the winter and summer events are purposely scheduled to occur during traditionally the slowest times of the year for most restaurants in order to help stimulate business.
"What that does is it gives the restaurants during a slower time, they're able to bring some culinary expertise to the table," Marshall said. "We want to invite our citizens and people from outside the county to come and experience what Orange County has to offer."
With COVID-19 mostly in the rearview mirror, Marshall explained that many restaurants have spent the last year and a half developing ways to reach and satisfy customers and are ready to utilize that newfound flexibility.
"The restaurants that are here have another way of providing service now because of the pandemic. Curbside service is established in their business models at this point," she said. "So, it's even easier to get more people to participate in the summer restaurant week. Now [restaurant owners] are able to do even more within their business because they've had to think outside of the box."
"It's an exciting time for Orange County restaurants and food establishments because we are really back in business," she added. "The doors are open. We can have the restaurant week experience that we have been waiting for."
Craig Hartman, owner of The Barbeque Exchange and co-owner of Champion Ice House, is participating in the upcoming event. He pointed out that Summer Restaurant Week will coincide nicely with The Barbeque Exchange reopening it's interior for diners.
"One of the things we wanted to do was try to time it so that we could open the restaurant and actually have people come inside and relax," he said. "For The Barbecue Exchange, it's been a very difficult year and a half. Reopening fully on the inside now, is almost like opening a new restaurant in itself."
According to Hartman, Champion Ice House, which held its grand opening on May 15, pairs well with The Barbeque Exchange as they share a laidback and warm approach to food and fellowship.
"Opening the Ice House has been a blessing because it's wonderful to just see people and try to serve them and take care of them as best we can," he said. "Both of our restaurants are iconic Southern restaurants; barbecue and fried chicken and fish. What more can you ask for when it comes to Southern cuisine? So, we're excited to be able to have both of these businesses open and to participate and restaurant week."
Hartman said that both establishments will be providing special deals to go along with restaurant week.
"The Barbecue Exchange will be offering a barbecue sampler dinner that will be priced accordingly, at a reduced rate, to bring people out," he said. "Over at the Ice House we will be doing family meals, also for a good price, where people can come and sit down and eat family style. We're thrilled about it. I think both restaurants are going to have good participation and turnout. Really what we want is a big celebration."
In Orange, Chef Randy Cooper's Provisions Market Table is gearing up for the event. Hauser said that the restaurant has changed some things since the winter restaurant week.
"We've tweaked our lunch menu a lot," he said. "One of our goals is to cater to people with dietary restrictions. We're still offering healthy options: no carbohydrates, non GMO (genetically modified), no soy. We are still using local food suppliers and farms. I'd say we've reinforced the positives in our menu and we've gotten really great feedback on what we're offering."
"Last time we participated in [the winter restaurant week] it was a major success," he said. "I think we were well-received. It's a positive thing for the whole county."
Cooper believes a key element of what has worked for Provisions Market Table is offering competitive prices.
"It's great value for what you're paying," he said. "That's what it all comes down to, you know you can offer all of the local food, but the value isn't there. We're trying to ride that line, where we can serve excellent food that's also cost effective for everyone.
August's restaurant week isn't the only noteworthy event on OCCC's schedule for the remainder of the summer; the chamber is also preparing to host its annual street festival on Sept. 11.
"This year, the 46th annual street festival falls on the 20th anniversary of 9/11," Marshall said. "The chamber of commerce is currently promoting the Honor Our Heroes tribute that will accompany the festival. If you have a hero you would like to recognize in the Honor our Heroes gallery, please send a picture of your nominee with a short description of why they are a hero and your first name. What we're going to do is have a 9/11 ceremony at 9 a.m., with the color guard, the National Anthem, and a display gallery of Orange County heroes. We're also going to have the fire truck with the flag. It's going to be an all-American day."
To nominate a hero in your life for the Honor Our Heroes tribute, email occcexec@gmail.com with the required information.