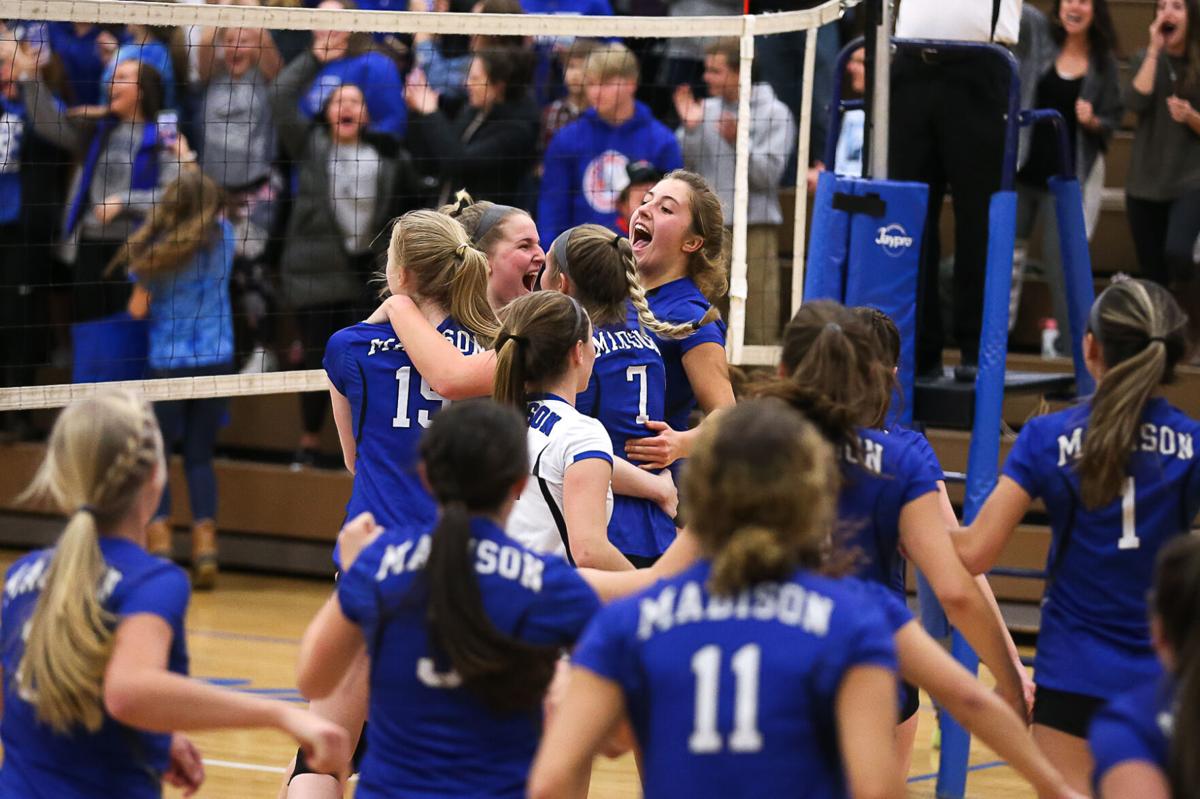 After months of discussions, the Virginia High School League has finally settled on plan for sports for the 2020-21 school year.
In a near-unanimous vote Monday, the VHSL Executive Committee opted to delay the start of athletic competition until December due to lingering concerns with the COVID-19 pandemic during a special session. This plan is contingent that Virginia remains in Phase III of Gov. Ralph Northam's reopening plan.
"This was an extremely difficult decision," VHSL Executive director Dr. Billy Haun said. "All of you know how important high school activities are to our student-athletes, to our coaches, to our parents, and to our school communities. This was not a decision that was made lightly. Everybody took this very, very seriously. I think it's safe to say that probably in our office, there's been very few of us that have had a full night's sleep in a long time just thinking about all the implications here that are involved."
During Monday's VHSL Executive Committee special session, member schools voted 34-1 to move forward with Model 3 of its re-opening of sports and activities for the 2020-21 school. Under this now-adopted plan, sports and activities are pushed back until Dec. 14 and includes shortened seasons and groups sports in the season where they were currently aligned.
Two weeks ago, Haun proposed three models to member schools for the safe return of athletics for the 2020-21 season, following local guidelines authorized by the Virginia Department of Health, Centers for Disease Control and the Virginia Department of Education.
In the first model, low-risk sports golf and cross country would be the only two sports played in the fall based on state health guidelines.
The second model included flipping the spring and fall seasons, allowing for more sports to be played in the fall, except for lacrosse and soccer — both deemed high risk. One major concern with that plan was if another surge in COVID-19 outbreaks hit, spring sports athletes could have potentially missed out on two straight seasons.
Locally, athletic directors in Central Virginia supported the Model 3 option and that support carried over into meetings last week at the regional level.
The Model 3 plan includes a compressed schedule of about 60 percent of a team's typical regular season schedule and the potential for playoffs during a 10-week time frame.
The first season would include winter sports such as basketball, indoor track and field, swimming and diving and wrestling and would tentatively start Dec. 14. The first games would be held on Dec. 28 and the season would extend through Feb. 20.
Fall sports begin Feb. 15, which includes football, cross country, field hockey, golf, volleyball and competition cheer. The first contests are slated for March 1 and the season would run through May 1. This season could also include some games during spring break.
Spring sports begin practice April 12 and include baseball, lacrosse, soccer, softball, tennis and track. Competition begins on April 26 and the season will extend through June 26.
Haun admitted this was the best option for athletes to safely return to the field.
"We understand that high school athletics are important to the education process," he said. "It's important to the physical and mental benefits and well-beings of students. While we cannot move forward with competitions right now, we do want to continue with opportunities for our schools and our coaches and trainers to be able to work with our kids, to bring them in and have opportunities to condition, do some sports-specific type of practices, use sports-specific equipment and keep those students engaged, that's the important thing.
"We will continue to work with our sports groups, NFHS, NCAA and continue to find ways. If a sport is considered to be sort of a high-risk sports right now, what are the things that you can put in place to mitigate that. Our goal, we would like to be able to get those to get those high risk sports into a moderate risk sport as we move forward and see what we can do."
Postseason play under the new plan is something that is yet to be decided.
The VHSL Executive Committee will meet with athletic directors, coaches, principals and administrators over the next four weeks to gauge interest in how member schools want to proceed and present a plan for postseason play.
"The VHSL staff will bring back a plan about what postseason plans may look like," Haun said. "There are some folks that are in favor of having a playoff system, trying to stay as traditional as we've always done with playoffs, but then there are some other folks that aren't sure that playoffs are the way to go, that maybe look at some other culminating events – maybe it be more sectional or regional. I really can't answer the consideration of playoffs, which teams qualify until we meet with folks and figure out what that looks like."
Haun said that no postseason play could have a negative affect on the VHSL and its members financially.
"Obviously, it would have a huge impact on us since 35 or 40 percent of our income comes from state events," he said. "But at the same time, if we have those, and have limited number of people who come that's going to be a financial impact as well. Financially, the 250 number is going to have a financial impact on local school divisions, regions and states."
That meeting is slated for Aug. 24 at 1 p.m.
"Once we get our groups together in the next three weeks and start talking with them, we'll have a clearer picture of what postseason would look like," Haun said. "If we were to eliminate postseason totally, or have a limited postseason rather than a regional or state playoff picture, than hopefully we would be able to play a 60 percent of a schedule."
Haun cautioned that the start dates for each season are not etched in stone. He admits there could be some adjustments depending on how Northam's reopening guidelines change.
"Today, the executive committee adopted a plan addressing where we are in Phase 3," Haun explained. "So, if we were to move beyond Phase 3, forward or backward, the VHSL would have to look at a different plan of that movement or how the difference in the data affects it. If certain parts of the state move back to Phase 2 or move beyond Phase 3, then I think we're going to have to come back to the Executive Committee and look and see what the implications are there if we move forward."
Even with the model in place, the decision to play ultimately comes from each locality. According to state guidelines for sports in Virginia Schools allow sports to occur if 10 feet of physical distancing can be maintained by all instructors.
"The question is, can sports be played," Haun said. "It's hard right now. Competition involves close contact with other athletes. As long as we have those guidelines in place, it's going to be difficult for some sports to have activities and have games and practice and social distancing. I don't know if it can happen, but it's going to be difficult to do that or some sports."
Be the first to know
Get local news delivered to your inbox!