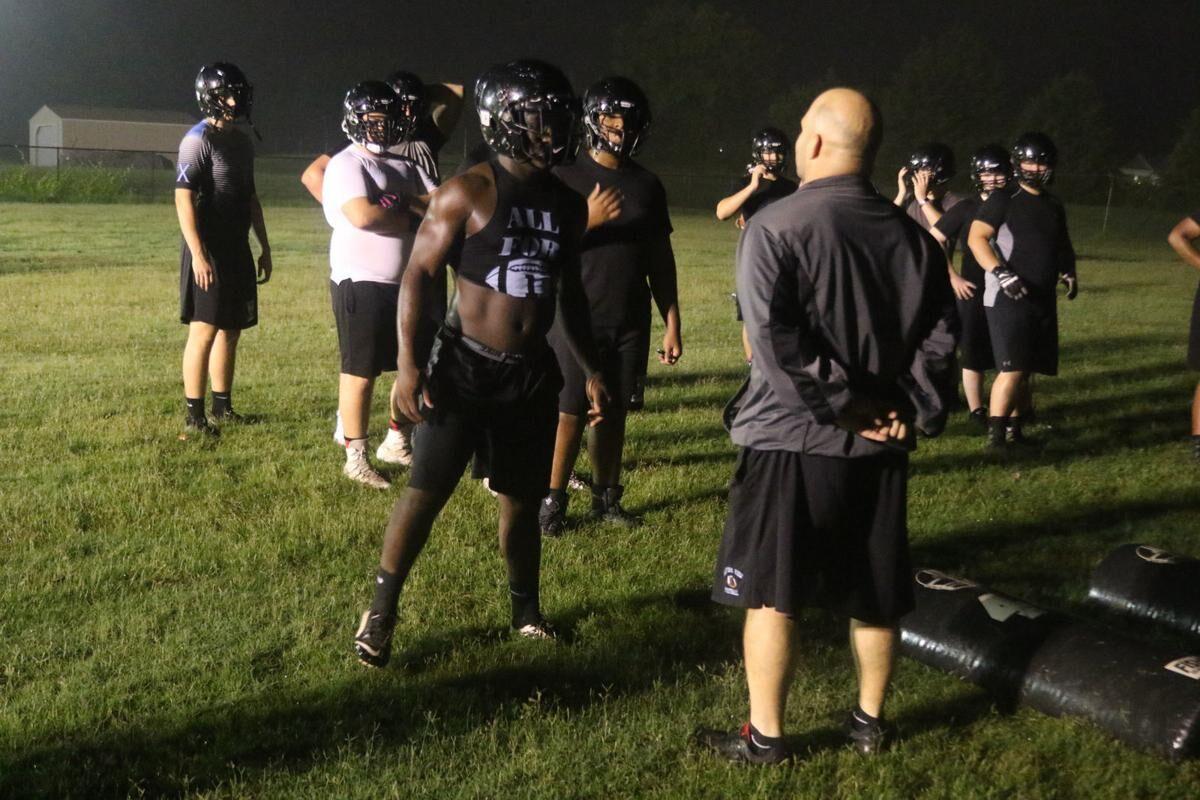 Larry Helmick, a long-time assistant coach at Battlefield District powerhouse Eastern View High School, is the new head football coach at Madison County High School.
The Madison County School Board approved Helmick's new role as the leader of the Mountaineers' football program on Monday night.
"Madison County has been my dream job for quite some time," Helmick said. "I grew up in Madison, so I have always been a Mountaineer. I love the rich football history that Madison has and I am excited to have a young team that has great experience and is excited about football again."
Helmick takes over for Jon Rasnick, who went 1-9 in his only season with Madison County.
The 32-year-old Helmick spent the past four years as an assistant coach under Eastern View Coach Greg Hatfield. During his tenure, he served as offensive line coach, run-game coordinator, recruiting coordinator as well as the JV offensive coordinator. During that time, the Cyclones registered a 46-5 mark and made a pair of VHSL Class 4 state semifinal appearances.
"I have been very, very fortunate to be a part of such a great program and learn under a future Hall of Famer in Coach Hatfield," Helmick said. "I have learned so much from him and we have become very close. Most importantly, I have learned how to run a program the correct way and build a coaching staff and team that is a tight-knit family. I've learned that football is way more about X's and O's and I cannot wait to bring that back home to Madison."
Helmick's love of football was cultivated in Madison County as a young man. He spent four seasons in the Mountaineers' program, including three years playing for legendary Coach Eddie Dean as a lineman on both sides of the ball. After his playing days were complete, Helmick started his coaching career in Madison, coaching the offensive line and while also serving as the junior varsity head coach from 2011 to 2015.
"You can't put into words what this program means to me," he said. "This is truly a blessing and a life-long dream of mine. I can remember being in middle school looking through the fence as the Mountaineers took the field and dominated the game. These players, this school, this community, deserves to feel those feelings I had back then and, with time, effort and support, the Mountaineers will be back."
One of the biggest lessons Helmick learned as one of Hatfield's top assistants was the veteran coach's relationship with his players.
"I want the players to know I care about them," he said. "I've learned so much during my time at Eastern View it would take me hours to explain. Most importantly, I learned how to build a great coaching staff and a great family."
That includes taking care of his players not only while they're in school, but preparing them for future endeavors too.
"I want to present them with options after high school, whether it be on or off the football field," Helmick said. "I will work hard so that every student athlete has the opportunity to play collegiately if that is the course they wish to pursue."
Helmick said his coaching philosophy is simple.
"During my time at Eastern View, I worked really, really hard preseason, in-season and postseason and that's what I will bring," Helmick said. "The easiest way to beat your opponents on Friday is to outwork them Monday through Friday. The easiest way to beat your opponents in the fall is to outwork them January through August. That hard-working, no-quit attitude will help change the Madison culture."
When it comes to schemes, Helmick is open to trying new things.
"I will run whatever system suits the athletes I have," he said. "High school is different than college because you have what you have. You can't go out and get players to fit your system. I will implement a system that fits my players. Madison is big and strong up front, so I would like to slow the game down some."
Helmick hasn't had an opportunity to talk with the players yet, but is excited for that opportunity. In terms of his staff, he's expected to keep a few coaches, but has already talked to several "key components" that have agreed to join him.
The new coach can't wait to get started.
"As soon as we get the go ahead, I want to hit the ground running," Helmick said. "Seven on seven's, weight room sessions, skill work, line work, me and my staff are ready to roll and I know from hearing things around town that the kids are ready to get going."