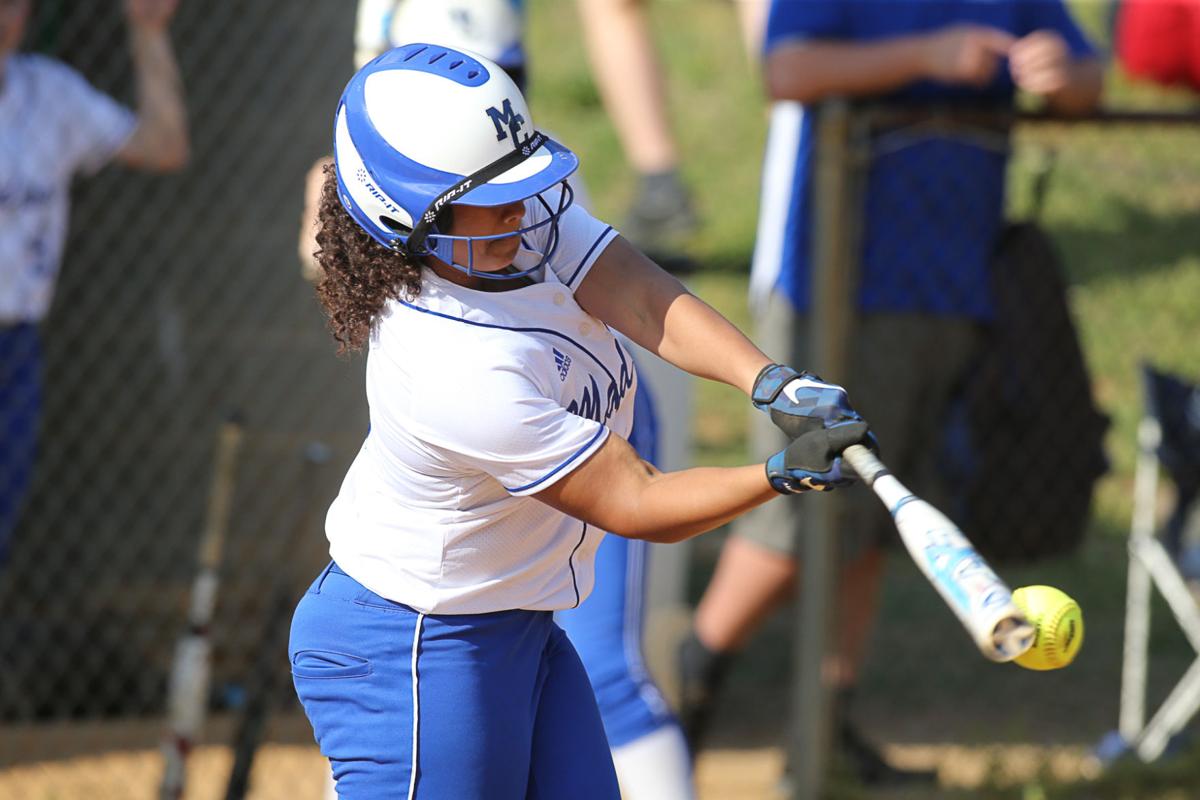 Hannah Johnson was a consistent contributor for the Madison County softball team during her first two seasons before an offseason knee injury forced her to miss last year's run to the VHSL Class 2 state championship game.
Johnson was set to return to her spot in the middle infield this spring as the Mountaineers looked to make a third trip in four years to Radford for the state tournament.
But her comeback story ended before it started.
Gov. Ralph Northam closed Virginia school systems for the remainder of the academic year, putting Johnson's final season of high school softball in jeopardy.
"When I heard about the cancellation of schools and athletics, I was surprised," Johnson said. "I didn't believe it at first. I looked it up to see if it was true. At the same time, my phone was pinging from messages in the softball group chat."
Johnson and her Madison teammates spent the next day or so discussing their feelings and talking about a season that might have been. The Mountaineers returned a strong nucleus from last year's team, including seniors Emily Seale, Sophie Adams, Abi Tanner, Cassie Smith, Morgan Clark and Bailey Smith
"I went into the group chat and that's when it really hit," Johnson said. "I started crying and thinking about all of my teammates and I tried to recall memories I had with each of them."
Johnson's comeback started in January of 2019 after she suffered a knee injury during basketball season for the Mountaineers, which forced her to sit out her junior season of softball.
A first team all-state performer as a freshman and sophomore, Johnson watched helplessly last June as her team lost a 1-0 heartbreaker to Richlands in the state championship game. Johnson used that as motivation while she spent nearly 14 months rehabbing to have an opportunity to get back on the diamond this spring.
"I was excited for the upcoming season because I had worked so hard in physical therapy to get my knee back so I could play with my teammates again for our senior year," Johnson said. "I was so sure that we would make it to the state [championship] game again and I was eager to actually be able to help and play this time. It was hard to sit in the dugout and watch the games because I knew that I should be out there, especially the state game because it was such an important game that our team would play with last year's seniors, who I had played with since parks and rec."
The VHSL announced earlier this month it would wait until May to make a final decision on the spring sports season in hopes that Northam's stay at home executive order would be lifted in time to have an abbreviated schedule in May. Even if that happens, there will be no VHSL state championship games played this spring.
"It's unbelievable and heartbreaking," Johnson said. "It hurts a lot to know that my last two years with my team were taken away from me, but I think that this season hurts the most because I was so excited to get back on the field and play with my teammates again. We all hoped to go out with another state championship under our belts and nobody was expecting it. It happened so abruptly and you never got the chance to say goodbye in a sense."
Despite the unfortunate circumstances the past two seasons, Johnson still has fond memories of her time in a Madison County uniform.
"I think I will remember most about my high school career athletically was the camaraderie that we had as a team," she said. "Not one practice, game or bus ride went without laughter. We would always joke around with each other, Coach Jerry especially. The game that I will remember the most is when we lost to Wilson Memorial my sophomore year. That game ended our season early and it was also the last game that I played with my high school team."
Among those memories are interactions with assistant coach Jerry Carpenter, who always kept things interesting on the bench.
"He did a lot for us and he was always so positive," Johnson said. " He could always get a laugh out of everyone, even in bad situations. If we were losing, he would find ways to encourage us and lighten the situation to take the pressure off."
Another thing she'll remember is the bond with her teammates.
"Our relationships went further than softball and they're all connections that I hope and plan to keep as we go on with our lives because these people helped me become who I am today and I won't forget them," Johnson said.
Johnson said the situation has served as a learning experience.
"This whole COVID-19 pandemic has taught me that nothing is promised to happen tomorrow," Johnson said. "It has encouraged me to never take advantage of opportunities and just say 'next year' because who knows, there might not be a next year."
Be the first to know
Get local news delivered to your inbox!