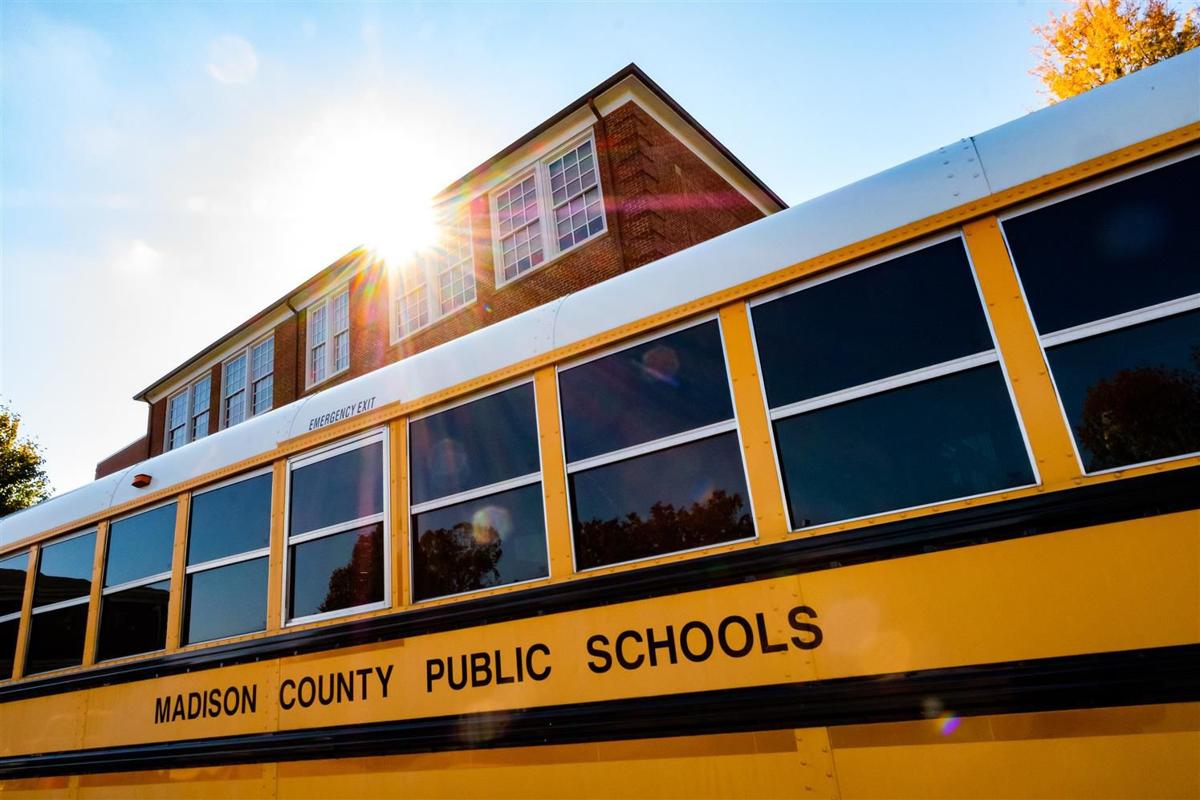 The start of school has been pushed back several weeks.
Last week, the Madison County School Board voted unanimously to move the start of school from Aug. 11 to Sept. 8. Superintendent Anna Graham said the switch was necessary to allow teachers more time to prepare lessons and get ready for a school year that will look very different due to COVID-19.
In early July, the school system unveiled a return to school plan that affords parents options—send children to school on a modified schedule which blends in-person and virtual learning or opt to keep them at home with an entirely 100% virtual learning program. However, those options also require parents to make a final decision, one they have to declare on each child's parent decision form. The forms were originally due back July 24, but as of last Wednesday, Graham said 250-300 forms were still out.
"We have to wait for those to finalize schedules and buses," she said. "Food service has to get cafeterias switched over and make plans for delivering meals and feeding all of the students."
Graham said the extra few weeks will allow all of those things to happen.
"We're not changing [the calendar] just to change the calendar," she said.
With the change in start date comes other necessary changes to meet education requirements. Teachers will now report Aug. 19 instead of Aug. 3 with the days leading up to the Sept. 8 start date serving as professional development and teacher workdays. Sept. 1 and 3 will also serve as virtual learning kickoff days. All students will participate in the virtual half-days with schools scheduling students at a specific time. The days will serve as a time for teachers to host getting to know you activities as well as problem solving and a sort of trial run for the virtual learning system. Those students without internet will be contacted via phone.
Other changes include shortened breaks with thanksgiving break Nov. 26-27 and winter break Dec. 23 – Jan. 1. Nov. 25, which was originally an off day, will now be a half-day while four days were removed from winter break. Spring break was also shortened from a full week, April 5-9, to just April 2-6. Graham said the changes were necessary to still end the year as early in June as possible. The last day for students was originally May 27, but will now be June 4. A graduation date has not been set.
Schools will be scheduling times to hand out devices—iPads for younger students and Chromebooks for older students—the week of Aug. 24. More specific information will be released by the schools.
Under the school division's return to school plan, students in pre-kindergarten and kindergarten who choose the blended model would attend school four days a week with Wednesday being an at-home learning day. The students would be housed in the school board office as Madison Primary School is currently undergoing a complete renovation. Students in first and second grades would also attend school the same four days with Wednesdays at home and be housed in Wetsel Middle School. Third grade would be the same except they would be at Waverly Yowell Elementary School.
Fourth and fifth grade students using the blended model would attend school two days a week, either Monday and Tuesday or Thursday and Friday with the remaining three days being at-home learning days. Principals would choose which two days students attend and the students would be housed at Waverly Yowell Elementary School. Wednesdays would be reserved for cleaning and staff office hours. Sixth and seventh grade would be the same, but would be located on the first floor of Madison County High School.
Eighth graders would attend school one day a week with Wednesdays reserved for cleaning and office hours. Principals would assign students to their day with the remaining four days being at-home learning days. Eighth grade students would also be located on the first floor of the high school.
Ninth through 12th graders would also only attend school one day a week with that day assigned to them by principals. However, high school students would also have the option to sign up to come in an additional day for extra help. The high school classes would be located on the second floor of the high school building.
Graham said should the virus situation change and in-person instruction be suspended, the preparations being put into place now will allow for a transition to 100% virtual learning. She said teachers have already begun training on the virtual program, which will be used in both the blended and 100% learning models, and some are even collaborating together.
"The beginning of school will be a lot of practice for teachers and students," Graham said. "It will look different and that's okay. We want to learn and make sure we're doing this right."
School board member Arthur Greene, Jr. agreed.
"It will take some time to get the kinks out," he said. "Each child learns differently."
School board chairman Barry Penn Hollar said the division will have to really focus on the students without internet and those who maybe lack parental support to ensure they don't fall through the cracks in the new learning environment.
"Equity has always been about money and now we have some upper middle class families who live in areas without internet," Greene said.
Graham said there will be teachers who are assigned to those specific children. In addition, the school buildings do have access to wireless internet in their parking lots and the division is working to distribute hotspots to areas where they are needed most.
Currently, she said approximately 35% of those responding on the parent decision forms have chosen the 100% virtual option, but the number fluctuates since so many forms are still out.
Be the first to know
Get local news delivered to your inbox!