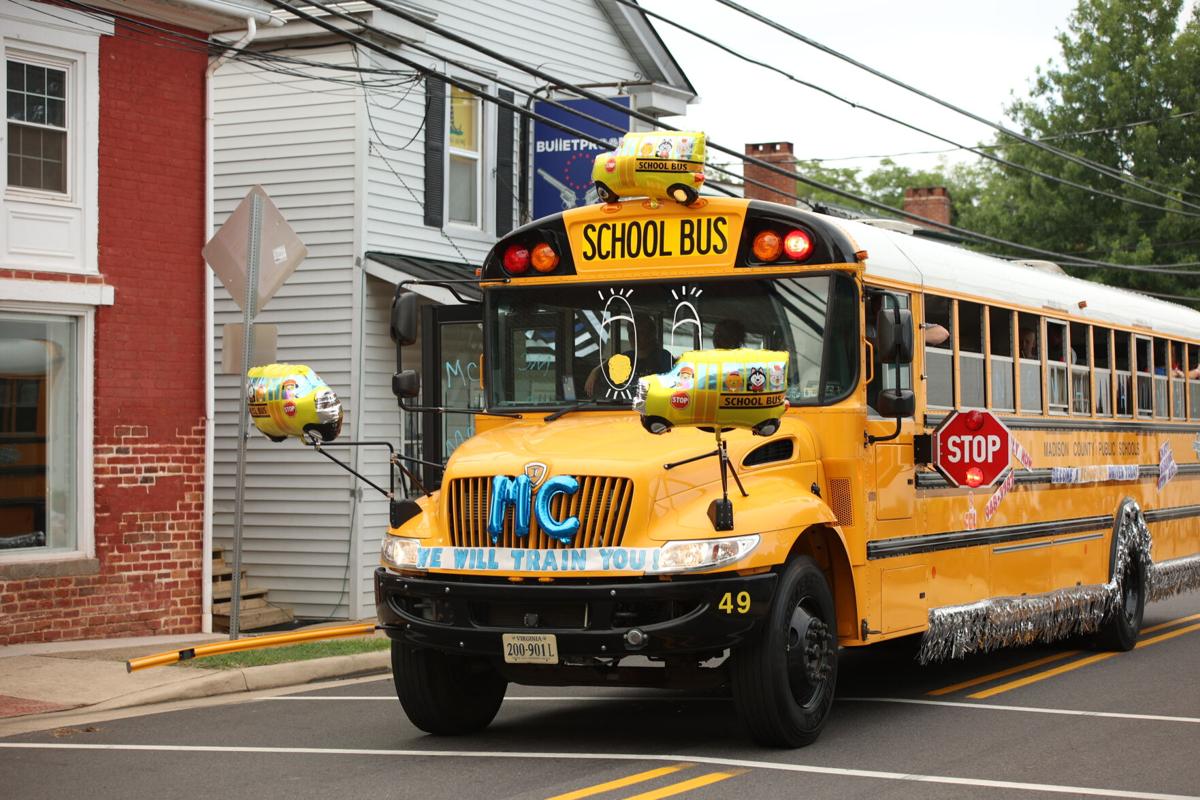 Like many school divisions in the state, Madison County Public Schools is in search of a few good drivers.
While the situation locally isn't nearly as dire as in Charlottesville where the school division has only a third of the bus drivers it needs, Madison school officials say they could always use more.
"We constantly feel like we need them," superintendent Anna Graham said.
The school division entered one of its buses in last month's firemens parade, advertising the open driver positions.
Madison County Public Schools Supervisor of Transportation Donald Farnam said the school division is always in need of bus drivers, but especially substitute drivers.
"We have 25 drivers right now, but no substitute drivers except for me, my secretary and two mechanics," he said. "I would like to have at least three or four more substitutes."
Farnam creates the bus routes based on the number of drivers available, so it isn't an issue as to children not being able to be transported, but more is always better.
To be a bus driver in Madison County, you must be over the age of 18 and have a Class B CDL with air brakes and bus and passenger endorsements. Farnam said that last part isn't a problem to obtain as the school division will train drivers from start to finish. Training includes 24 hours in the classroom with 16 hours of behind the wheel instruction—six without students and 10 with.
Bus drivers are paid based on a salary scale with steps related to experience. A new driver makes approximately $9,925 while a driver with 39 years of experience makes $19,617. Graham said drivers also receive benefits. Substitute drivers are a bit different in that they are paid by each run they do.
Anyone interested in becoming a bus driver can contact Farnam at 948-3787.