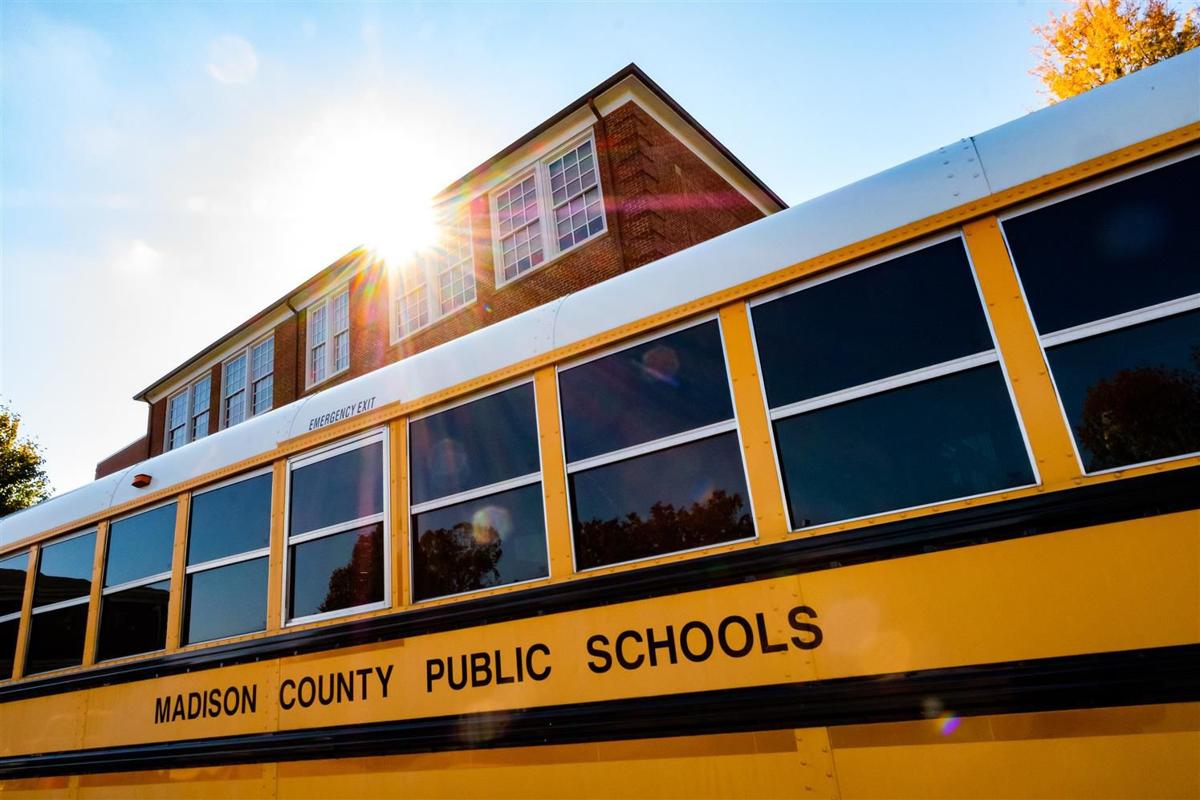 It will be in-school learning for a majority of Madison County students.
On Monday, assistant superintendent Cathy Jones shared information regarding the choices being made by parents for their child's learning this fall. Parents have the choice to enroll their child in a blending learning model which combines virtual learning with in-person learning or a 100% virtual learning option. Under the blended model, students in pre-kindergarten through third grades would attend school four days per week with Wednesday being an at-home learning day. Fourth-seventh grades would attend school two days per week and be assigned to either Monday and Tuesday or Thursday and Friday with the remaining three days being at-home learning days. Students in eighth through 12th grades would attend school one day per week, as chosen by the principals, with the remaining four days being at-home learning days.
Pre-kindergarten through kindergarten classes will be houses in the school board office; first and second grades at Wetsel Middle School; third through fifth grades at Waverly Yowell Elementary School; sixth through eighth grades on the first floor of Madison County High School and ninth through 12th grades on the second floor of the high school.
Parents were asked to fill out a decision form for each of their children stating which option they were selecting for instruction as well as transportation needs. According to Jones, 65% of children in grades pre-kindergarten through second grades will attend school on the blended model with 33% opting for 100% virtual learning. Two percent of the forms from the students in those grade levels are still out. In third through fifth grades, 58% have opted for the blended model with 41% choosing distance learning and 1% of forms still out. In sixth through eighth grades, 49% have chosen the blended model, with 42% opting for virtual and 37 forms still out. In ninth through 12th grades, 46% have chosen the blended model with 52% selecting the virtual option and 2%, or 10 forms, still out.
Jones said those with forms still out have been called and emailed. She said at this point, they are being turned over to the family service worker who will begin making home visits to lock in the choices for those students.
Teachers and staff members attended a virtual convocation last week along with a virtual benefits fair and have undergone or will undergo health training, return to work webinars, learning module training, training on the new Canvas system, newly required mental health training and additional health training from the health department. Jones said students and staff will be training in personal hygiene including proper handwashing and staff members are being trained to assist nurses with temperature checks. Students and staff member will wear masks when social distancing is not possible and daily health screenings. They will also be asked to stay home if sick or experiencing symptoms.
Jones said the school system is partnering with the Boys & Girls Club of Madison to offer childcare for staff members and will create a virtual learning center for students in 6-12th grades. School board chairman Barry Penn Hollar said the partnership with the Boys & Girls Club was made possible by a generous donation from Joe Daniel who resides in Culpeper. He thanked him for his generosity.
Jones said there will be enough staff to meet the desired learning choices for the students. She said the division has met and reviewed all staffing and is working with approximately 30 staff members who will need accommodations. She said the reasons for the accommodations including a wide variety of situations.
As for nutrition, director of school nutrition Patty Seale said the division packaged and distributed 148,498 meals to children in the community. With school restarting, the division will utilize its normal National School Lunch Program to provide breakfasts and lunches to students. Distribution will be available on Wednesdays to cover the virtual learning days and also those who will be on the 100% virtual learning option. Unlike the COVID-19 meals, the meals will only be free to those who qualify for free meals. Others will need to purchase their meals. However, Seale is looking at starting a new program Oct. 1 that would provide seven days of snacks and dinners.
Board member Arthur Greene, Jr. reminded parents that it's important to fill out forms to qualify for free and reduced meals.
"We're trying to help as many as we can," he said.
Penn Hollar thanked Seale for her work.
"I commend you and your staff," he said. "You've been a great service."
School officials had their first glimpse of what the return to school may look like next month with the recent summer school session. The division hosted invitation-only summer school in-person Monday through Thursday for grades kindergarten through fifth and virtually for those in kindergarten through 11th grades July 6-30. Thirty-five primary school students attended in-person with an additional 13 in-person from Waverly Yowell Elementary School. Nineteen Waverly Yowell students attended virtually, along with 50 Wetsel Middle School and 16 Madison County High School students. Four buses were utilized to transport 24 students with both satellite and door-to-door stops.
Jones said approximately eight teachers were on-site with daily temperature and health screenings. The same protocols that will be used this fall were used during summer school with social distancing being taught.
"It was an excellent practice run," she said. "We were able to see the lines and the youngest students were able to do it successfully. It was a good experience."
Classes will begin Sept. 8.