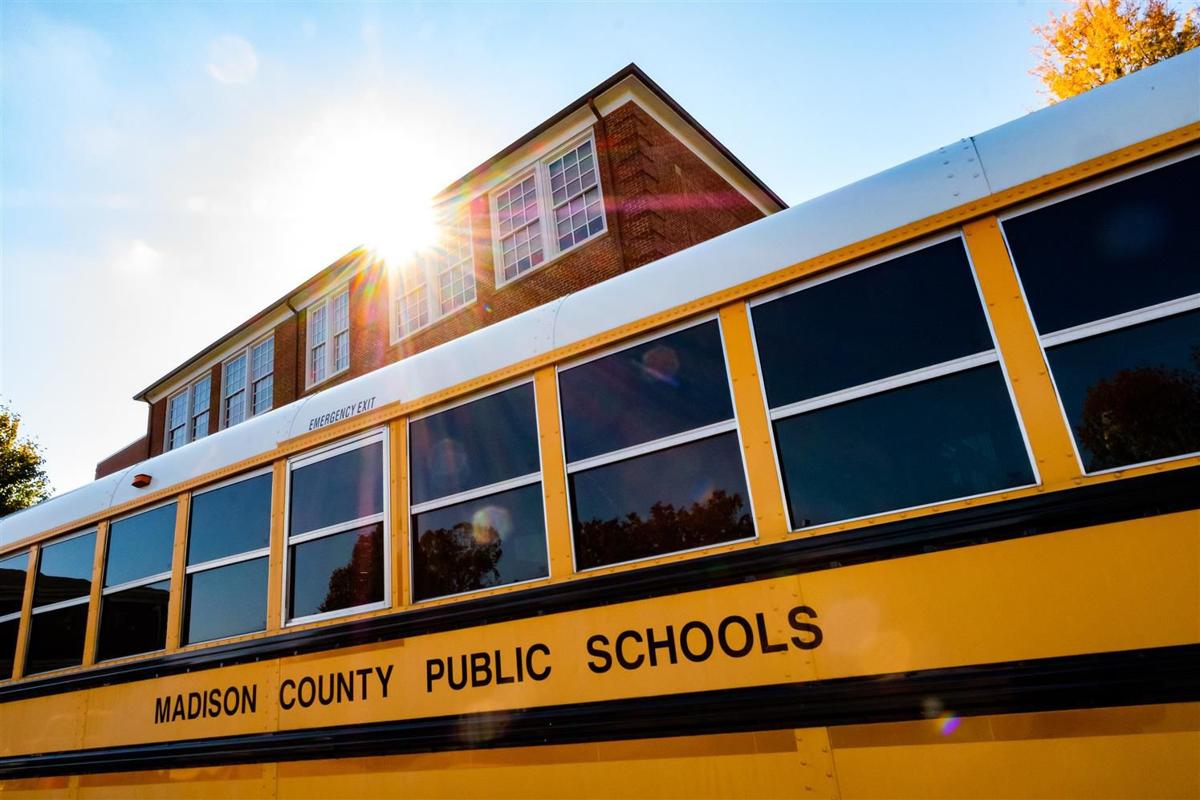 Last week, Madison County School Board members voted 3-2 to make wearing face masks in schools optional. The vote was lauded by parents and community members who spoke against the wearing of face masks by students and staff members. However, that decision was reversed Monday night after Governor Ralph Northam's COVID-19 update Thursday.
Last month, the Virginia Department of Education (VDOE) issued guidance that left decision making in the hands of local school administrators meaning mask use wasn't a requirement. However, in a COVID-19 update Thursday, Governor Ralph Northam all but reversed that decision when he answered a member of the press' question regarding masks in schools.
Northam referenced SB1303 which was passed earlier this year and requires school divisions to provide in-person instruction five days per week. The bill's language also states that school divisions should follow CDC guidelines "to the maximum extent practicable." Those guidelines recommend mask wearing indoors by everyone in K-12 schools regardless of vaccination status.
"That law was passed by a strong bipartisan vote of the legislature and I expect school divisions to follow it," Northam said Thursday. "If they choose not to follow it, they should have a frank discussion with their legal counsel."
By the end of the day, Virginia's Secretary of Education had sent out memos to superintendents reiterating Northam's comments and the VDOE updated its guidelines to reflect the same.
State Senator Siobhan Dunnavant (R-Henrico) who sponsored the bill said it's being interpreted wrong. She said a mask mandate for kids is not practical.
Regardless, school divisions are now reversing course on their earlier mask decisions. At Monday night's meeting of the Madison County School Board, tensions ran high as parents and community members once again spoke out against a mask mandate. The comments aligned with a recent survey conducted by the school division that revealed 56% of the 220 staff respondents favored making masks optional while 69% of the 759 parents and community member respondents supported the option to choose.
Superintendent Anna Graham referenced that survey last week when she recommended that mask wearing be optional. That recommendation was supported by school board members 3-2 with Barry Penn Hollar and Angela Eichelberger dissenting. On Monday, she recommended universal mask wearing indoors for ages 2 and older, as well as all school staff members and visitors. She said the decision was made after speaking to the school board attorneys and the school division's insurance provider.
During the public comment portion of the meeting, 23 people spoke with the majority opposing a mask mandate. Some said it simply isn't the board's choice and should be left up to the parents. Others noted they would remove their children from the school system if masks were mandated.
After Graham's recommendation the meeting dissolved into chaos. Audience members on both sides of the issue began yelling comments, some to the board and some to each other. At one point, sheriff's deputies were called into the cafeteria of the Madison Primary School where the meeting was held. Chairman Barry Penn Hollar called for a recess to get the room in order and at one point, suggested deputies clear it.
It was board member Arthur Greene, Jr. who then made the motion to rescind the board's previous action and approve the school division's suggested COVID-19 Mitigation Plan which consists of several steps to mitigate the spread of the virus, including mandating masks. In his motion, Greene gave Graham the ability to modify and adjust the plan as changes warrant. The motion was seconded by Eichelberger.
Board member Nita Collier stood firm in her decision made last week to make masks optional. She said politics are ruining education and as a preschool teacher 23 years ago, the children needed to be able to see her mouth and face to learn how to talk. She said masking should be a family decision, similar to the decision made last school year to reinstate athletics during the pandemic.
"It's not Richmond's decision to tell Madison County what to do," she said. "I know we will not discipline children not having a mask on. The tactics from Richmond are scaring people. It doesn't scare me and it shouldn't scare us."
Board member Karen Allen also kept her earlier stance, saying the wearing of masks should be a choice made by the parents. She said the school divisions were asked to review the data and make a decision on what's best for Madison County. Now that's changed. She asked that parents be judicious when speaking in front of their children.
"We want them to know they're welcome here," she said. "We love your children."
Greene Jr. said he had voted for parents having the choice last week, but then the Governor blindsided school districts.
"We thought it was our choice," he said. "I can't knowingly vote in favor of [something] knowing we can be sued and have to pay for that."
Eichelberger agreed the state shouldn't have handled the issue like it did. However, she said her vote to make masks mandatory reflects what she feels is best for all students. Both Eichelberger and Penn Hollar were vocal last week in keeping masks mandatory.
Greene's motion passed 3-2 with Collier and Allen dissenting.