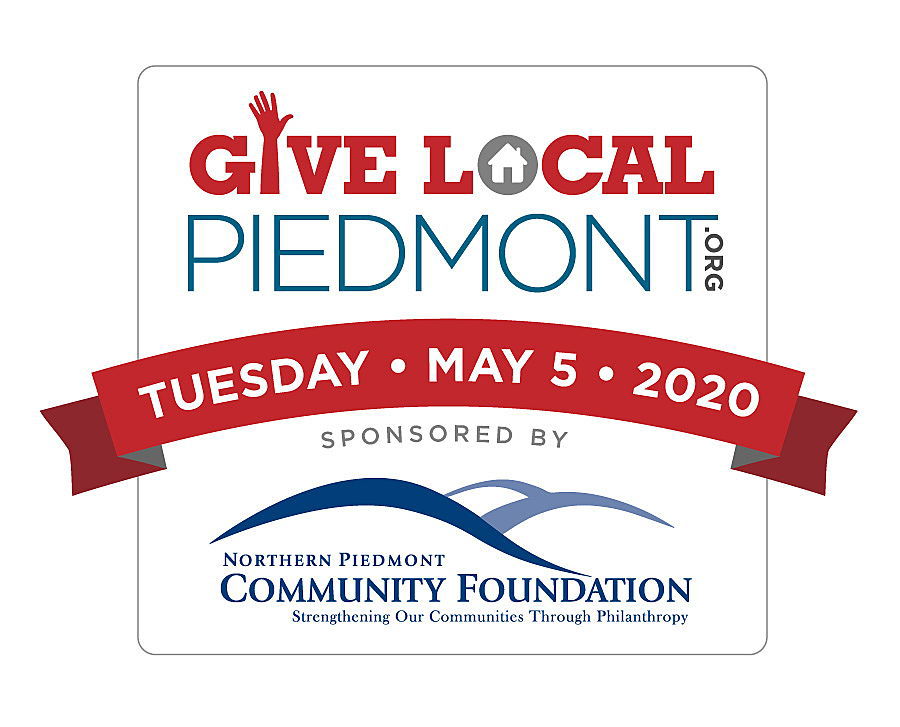 Many local non-profits have had a difficult year, especially with fundraising.
The COVID-19 pandemic and state guidelines on public gatherings have restricted the fundraising efforts of many groups with most having to cancel their biggest fundraisers. Because of this, this year's Give Local Piedmont initiative took on added importance. The annual event, sponsored by the Northern Piedmont Community Foundation, is open to all 501(c) 3 public charities that serve the populations of Culpeper, Fauquier, Madison and Rappahannock counties and traditionally has been a large source of revenue for all the non-profits. For many organizations, it was the first significant opportunity to raise money in 14 months and several Madison non-profits benefitted from community generosity. Every dollar donated to the local non-profits is increased with added money from the PATH Foundation, a Warrenton based grant making organization.
Nearly 200 organizations participated in the May 4 day of giving which raised $1,223,973 from over 3,000 individual donors. Traditionally, the Madison Emergency Services Association (MESA) and Literacy Council of Madison County are among the county's top donation getters. This year MAD Cats joined the list, raising $7,864 exceeding its $6,000 goal. The Madison County based organization has been working to improve the quality of life for community feral cats and provide low cost spay and neuter services to cat owners and colony caretakers.
According to Laurie Counts, the group will use the money for spay/neuter service for 75-100 cats and to cover the expenses associated with fostering kittens. The organization has spayed and neutered over 1,000 cats since October 2018 including 238 this year. The group also fosters kittens and facilitates their adoption through partnership with other rescues and doesn't receive an adoption fee.
"We are overwhelmed by the outpouring of support we have received from the community," said Counts. "As well as support from individuals in the community we are also thankful for the support from local businesses like Cardinal Home Center, Madison Motors and Battlefield Toyota."
For Rural Madison, Give Local Piedmont provides funding for the Mayo Yowell Community Garden, one of the activities that has continued through the pandemic. While many of Rural Madison's activities like the poverty simulator workshop and candidate forums haven't run because of public gathering restrictions and safety concerns, the community garden has been able to safely operate throughout the pandemic.
"Over the past few years it has been our primary fundraising source," said Khalil Hassan, president of Rural Madison. "Most grants are very competitive. We don't have a grant writer on board [and] we have not been very successful in that area. Participating in Give Local Piedmont has helped a lot in mitigating our shortfall in fundraising."
The initiative is important to the Madison Free Clinic too. Executive director Jana Jackson noted that Give Local Piedmont is a significant source of the non-profit's revenue.
"We, the board and I, are very thankful for those that donated to our organization," said Jackson. "The generosity of our community members never ceases to amaze me. Fundraisers like GIve Local Piedmont are necessary to continue to fulfill our mission."
While there are 197 non-profits that directly participated in the fundraising initiative, many other groups benefit as well.
Although the Madison Senior Center isn't a direct participant in the fundraising activity it also benefits. The senior center operates under the umbrella of the Rappahannock Rapidan Community Services and according to director Shirley Workman benefits from donations made to the RRCS on Give Local Piedmont day and also from donations made to Aging Together, an organization which helps connect seniors to resources within their community.