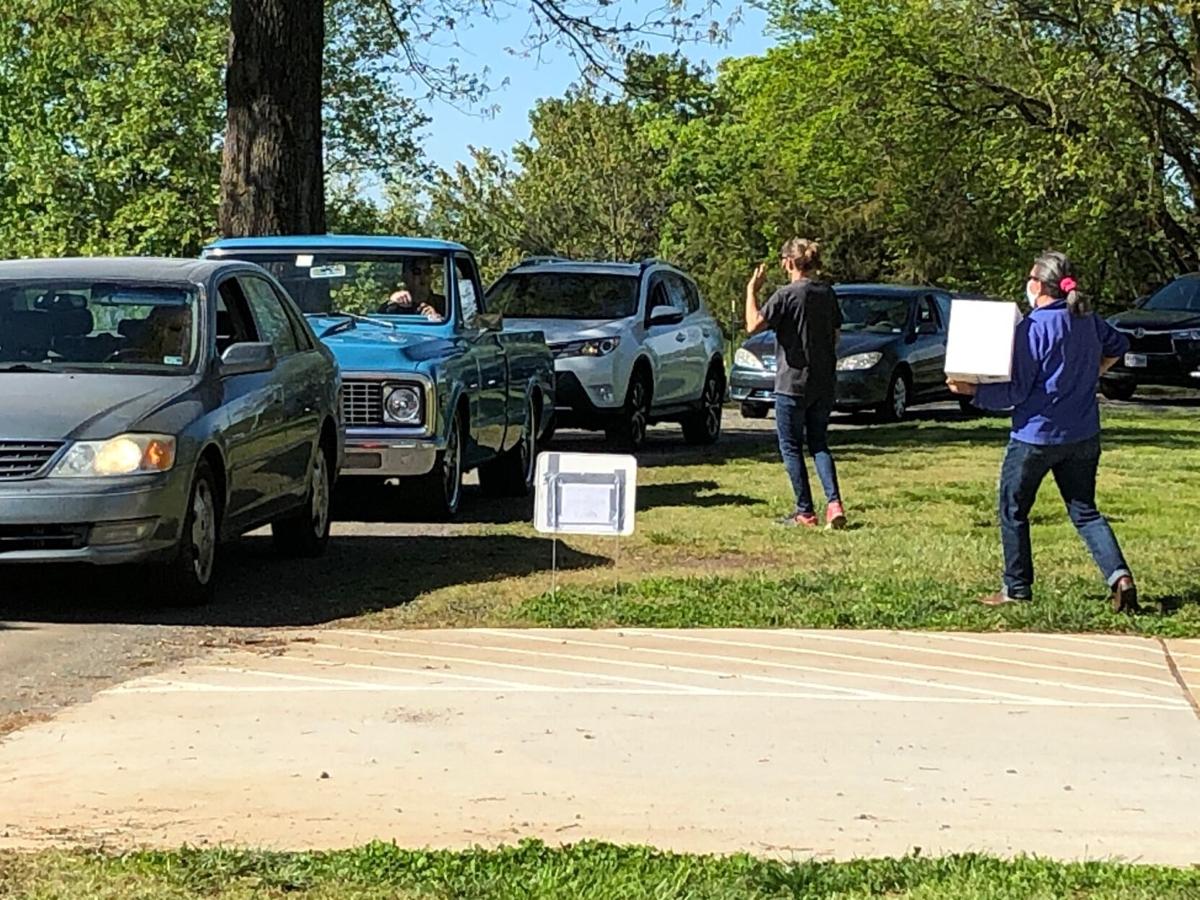 After 14 months of operating on an online sales, drive through pickup model, the Madison County Farmers' Market will once again be open for in-person shopping.
Margaret Hutchinson, president of the Madison Farmers' Market Board said the changes in CDC guidelines and relaxation of state restrictions on public gatherings have encouraged the group to try in-person sales in a limited capacity starting Saturday, May 29.
"We have had a few people asking about in-person sales," said Hutchinson. "Now with increased vaccination rates, changes in CDC guidance and loosening restrictions on gatherings we have decided to try a limited live market."
Rather than a full return to the traditional format the vendors are planning to be set up at the Hoover Ridge stage for a browsing hour from 9-10 a.m. In addition to the usual vendors, Hutchinson said there will be a seller with coffee and breakfast treats.
"We are treating it as more of a social hour with browsing for items you may have forgotten to order online," said Hutchinson.
The online sales platform will continue indefinitely with sales open from Sunday through Thursday and curbside pickup from 9-10 a.m. Saturdays. This week will be the first blended market with some of the items available through the website available for cash purchase. Hutchinson cautions that while all the items available to purchase on Saturday morning are available for online purchase, the live market will only have a fraction of the products listed online available to shoppers.
The farmers' market blossomed during the early days of the pandemic when grocery supply chains were stalled. The market, which developed an online catalog and ordering system in 2019 after receiving a grant, became a model for other farmers' markets during the pandemic. The system had been available since early in the 2019 season, but had little traffic until COVID lockdowns and grocery shortages pushed locals toward the online market. In March 2020 the catalog began to get requests so Hutchinson organized a curbside market where customers could pre-order online than pickup in a drive through line.