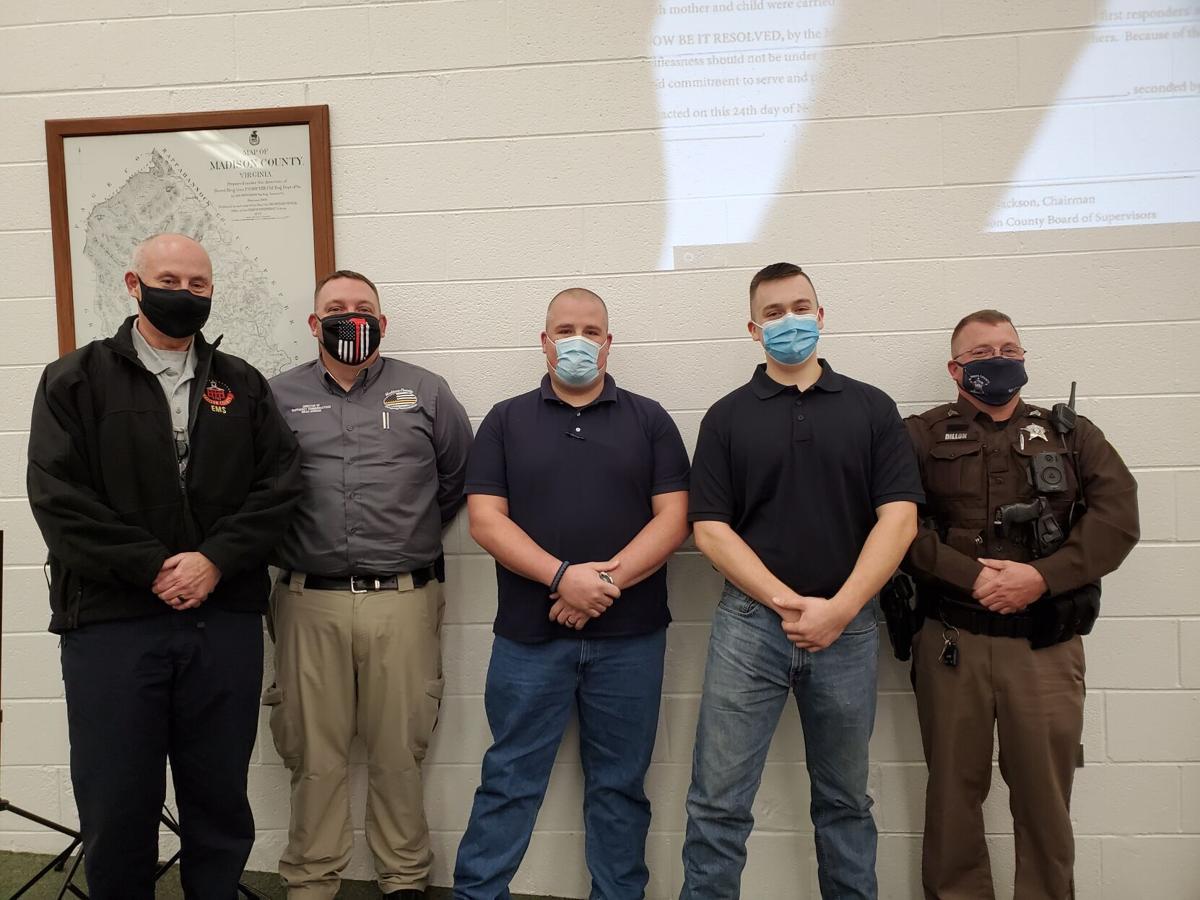 The Madison County Board of Supervisors and the Madison County Rescue Squad (MCRS) have officially come to an agreement.
The supervisors have been working for several months to redefine the county's relationship with the volunteer rescue organization. A new memorandum of understanding (MOU) was developed and bounced between the two entities until its official signature last week.
The MOU combines MCRS with Madison Emergency Medical Services (MEMS), commonly referred to as the county's paid squad, under the leadership of director Noah Hillstrom. The county will pick up the maintenance of equipment and will pass revenue recovery funds to the volunteer squad for basic life support calls. The county will also continue to contribute the annual $100,000 allocation to MCRS subject to availability and appropriation of funds beyond the first year. Virginia Office of Emergency Medical Services certified squad volunteers will dually affiliate with MEMS and will need to be conditionally approved by Hillstrom and the county operational medical director before being cleared to respond to calls. Hillstrom said he expects five to six MCRS members to be able to immediately start running calls. The MOU became effective Dec. 1.
Meanwhile, several of the county's emergency responders were honored during last week's board of supervisors meeting.
Just after midnight on Nov. 12, the Madison County 911 dispatchers received a call that a woman and small child were trapped in rising flood waters. Madison County Director of Emergency Communications Brian Gordon was the first to arrive, followed shortly by Madison County Sheriff's Office Deputy Donald Dillon. The two quickly accessed the situation which was deteriorating rapidly and made the decision to attempt a rescue without waiting for specialized equipment or resources to arrive.
Assistant EMS Chief Gavin Helme arrived, as well as Madison County Rescue Squad volunteers Noah Foster and Coleman Waters. The men attempted to rescue the mother and child using a water rescue throw rope from Dillon's vehicle. The first attempt failed, causing the emergency responders to try again from a different angle. The second attempt was successful and the pair was carried to safety. According to sheriff Erik Weaver, they suffered no injuries, but were taken to a local hospital for evaluation.
The supervisors honored the five responders for their act of selflessness and willingness to put their lives in danger to save others.
"Because of their diligence and commitment to serve and preserve life, everyone went home safely," read the county resolution honoring the group.
Madison County Volunteer Fire Company Chief Troy Coppage said he's proud of his organization.
"Thankfully we don't do this on a regular basis, but we train for it [and are able to put that training into action when needed]," he said.
"This is a great example of volunteer and career [responders] coming together," Hillstrom said. "It was a great job by all."