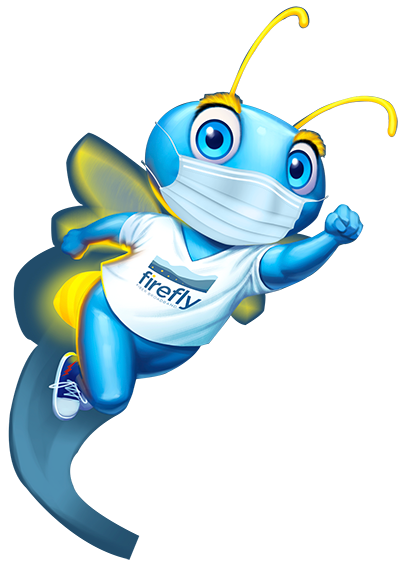 County residents are being encouraged to complete a new broadband survey.
Last week, Firefly Fiber Broadband and Central Virginia Electric Cooperative (CVEC) President Gary Wood appeared in the front of the Madison County Board of Supervisors to give an update on the regional partnership that could bring broadband to the county. The county is one of 12 in the region included in the company's Regional Internet Service Expansion (RISE) Project. The project aims to deliver fiber-optic broadband service to more than 35,000 Virginians in the region who lack access to reliable service. Firefly, which is a subsidiary of CVEC, is working with Rappahannock Electric Cooperative (REC) to make the project possible. REC would own the fiber optic system installed on its poles with Firefly providing the actual service.
The big question now is defining the unserved areas in each of the 12 counties. Those areas will be included in a Virginia Telecommunications Initiative (VATI) grant application to obtain funding for the project. Wood said in Madison County, an eastern portion of the county was already covered via an FCC grant to Fiberlight, another telecommunications company, while a western portion was covered via a grant awarded to CenturyLink. Both companies have yet to actually build any service in the areas, which the FCC requires them to do within six years. However, the two portions can be added to the RISE grant application, forcing the two companies to put up or shut up—challenge the application and sign an agreement with the county to build out a system in three years or pull out. Meanwhile, a northern portion of the county is covered under an FCC grant awarded to Shantel, which Wood said has given indications it plans to build before the six year deadline.
Wood said currently, including the CenturyLink and Fiberlight awarded areas, Madison County has 2,145 unserved locations, but that number is still being defined. He said unserved is defined as having speeds less than 25 mbps download and 3 mbps upload from a fixed or wireless connection.
Taking into account that undefined number, Wood said a rough cost estimate would be $15 million for the project, with $4.2 million in VATI funds if awarded, leaving approximately $2.1 million in local costs or about $1,000 per passing of fiber. The funding would be due in stages during the construction process, which is estimated at three years.
"The county's support for this partnership represents one of the most proactive public investments in at least a generation," Madison County Supervisor Kevin McGhee said. "True broadband in more Madison homes will not only eliminate educational barriers for today's school-aged children, but also set the stage for more of them to return in the future to fulfilling (and high paying) careers as young adults."
However, the first step is defining the county's unserved areas. County residents and business owners are asked to visit www.fireflyva.com/rise using their home internet connection and follow the link to complete a short survey providing their address and what internet options they have. If on a fixed wireless or wired internet service, residents are also asked to complete the included speed test after completing the survey. Those on satellite or cell phone service will not be required to run the speed test. Surveys should be completed by Aug. 7.