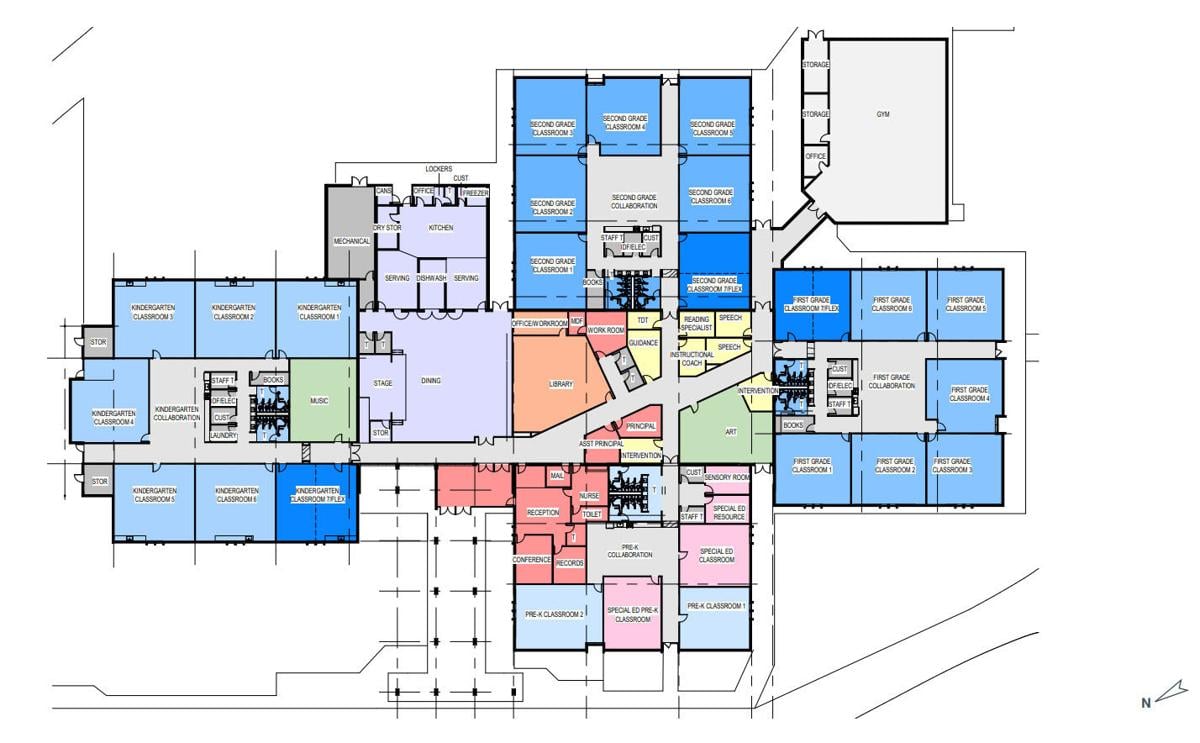 Most Madison County students are opting for a five-day in-person schedule next school year.
According to surveys being completed by parents, 93% of Madison County students will return to the classroom next year with the schools operating on a five-day per week schedule. Approximately 7% of students will remain virtual. Superintendent Anna Graham said those students will remain Madison County students and are eligible for sports and activities, but will enroll in Virtual Virginia and receive their direct instruction from a Virtual Virginia teacher. She said the curriculum is the same, but pacing may be different. Graham explained that with the low number of students opting to remain virtual in each grade, it's not feasible to have a Madison teacher provide that instruction. The school system does cover the student's tuition in Virtual Virginia.
One good thing that came out of the pandemic was the school system's purchase of enough laptops and devices to accelerate the goal of having one device for each student. That will remain next school year with students receiving their device in the fall. Students returned their devices before the end of the school year Friday. Graham said the wireless internet in the school parking lots will also remain and hotspots will still be available next school year for students who lack internet service at home to complete homework and other assignments.
"That's really a positive that came out of all of this," she said.
With renovations at the Madison Primary School wrapping up in the next few weeks, students will also be moving back to their normal school buildings. Due to the renovation project and the need to space students out for social distancing, many classrooms have been housed in different areas. The school board office has played school for pre-kindergarten and kindergarten students, while first and second grades have been at Wetsel Middle School and third grade has been at Waverly Yowell Elementary School with fourth and fifth grades. Sixth, seventh and eighth grade have been at the high school while ninth through 12th grades occupied the second floor of the building.
All of that will be gone in the fall. Graham said staff members are beginning to move classrooms back into their native locations. Rooms at the school board office, which used to be office sized but were converted into classrooms with the removal of some walls, will remain the same size, but be used as offices again. Graham said keeping them classroom sized makes sense in case the need for greater social distancing were to reoccur. Currently, the guideline is three feet between desks, which is similar to that of a normal setup as opposed to the previously mandated six feet. For now, the mask mandate for schools remains in place and Graham said school officials will continue being more cautious in general.
With students officially out of school for the summer, the next thing the division will focus on—in addition to moving furniture—will be in-person and virtual summer school as well as Camp Unakite which is back this year. An open house for the newly renovated Madison Primary School is being planned for the first week in August and students will return to class Aug. 17.