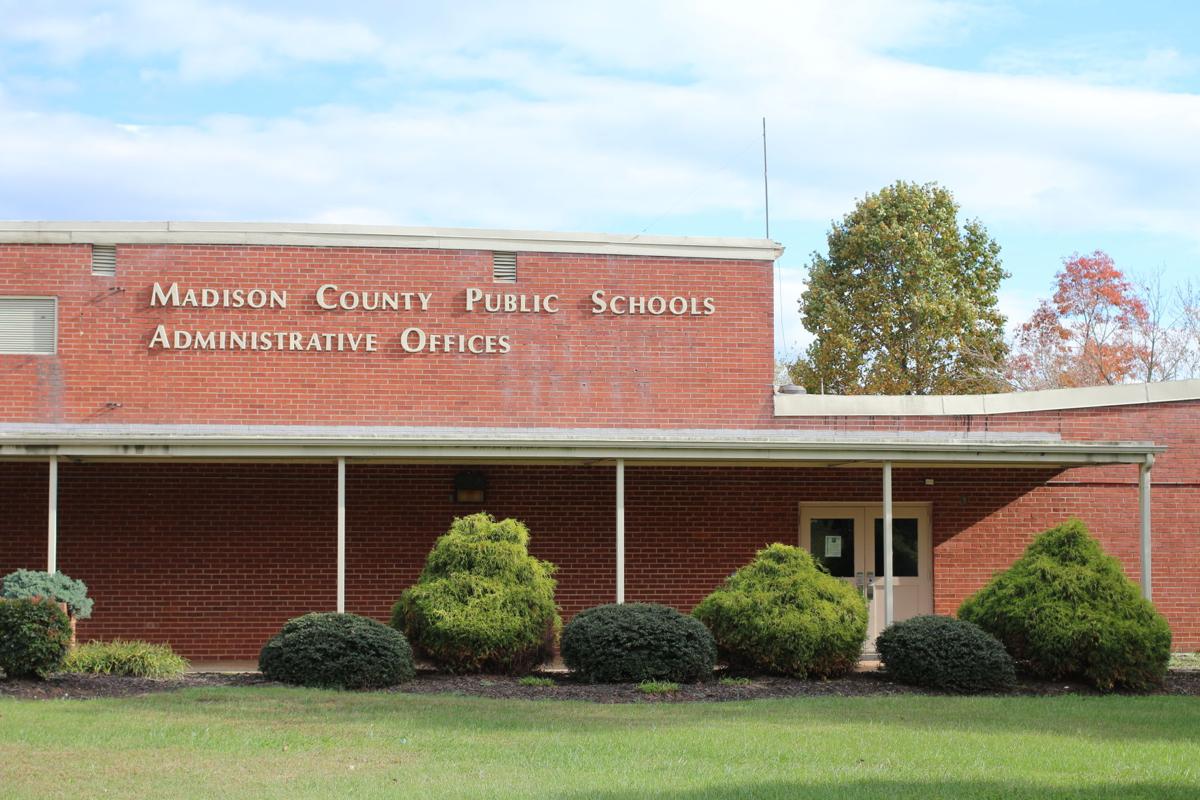 Story has been updated to include Greene's response which was received after presstime.
During last week's school board meeting, the residency of one board member was called into question.
During public comment, Madison County resident Matthew Hooser called out board member Arthur Greene, Jr. stating he no longer lived in the county. According to the Code of Virginia, if a board member no longer resides in the county in which he or she represents, their seat on said board is vacated.
Hooser said Greene, Jr. had a possible "long commute" to the meeting and he would "argue" that Greene no longer sat on the board. Hooser asked him to "do the right thing and have the integrity to remove himself from the seat."
Hooser alluded to his military training having translated into the civilian world and that board members are being watched by the people of the county and around the state. He said it's not harassment, but rather what people are called to do as citizens. He mentioned last month's board meeting in which board members chose to uphold the state's public health order requiring masks in schools. A survey sent to parents before the state issued the order favored letting parents choose whether or not to mask their children. At a meeting just after that, board members voted 3-2 to uphold the results of that survey, making masks optional. They then reversed it less than a week later in the wake of the state's order. Greene was the swing vote, switching from voting yes to optional masking to voting yes to mandatory masking.
"You had the survey, went against it [and] it's our job to unseat you," Hooser said. "You did it for us."
Hooser said board chairman Barry Penn Hollar was just as guilty in the implication, stating that he had hid Greene's change in residency for a long time.
"You are playing games with the people of this county," Hooser said. He said an ongoing investigation into the issue will continue.
Penn Hollar suggested he take his investigation to the proper authorities.
Hooser seemed to think that would be fruitless, stating everyone knows where the proper authorities line up in this county.
He concluded by asking Greene, "I'd like to point out, that is your Lexus correct?"
According to Madison County Registrar Lauren Eanes, the address on Greene's candidate paperwork, filed nearly four years ago to run for election to the school board, states his address is in Aroda. According to the county's GIS, the address is a home owned by Greene's parents. Eanes said candidates are not required to update information with her office after they become a candidate.
Penn Hollar denied that Greene's residency has changed.
"Based on the information currently available to me and based on what Mr. Greene has said, I understand he has continuously maintained his residency in Madison County at the same address where he has resided for as long as I have known him," Penn Hollar said. "And he has expressed to me intent to maintain that residency through the remainder of his current term on the school board."
Greene is not seeking reelection to the school board. His term ends Dec. 31, 2021.
On Tuesday, Greene confirmed that he still resides in Madison County.
"Both before I was elected and during my current term on the school board, I have continuously maintained the same permanent residence in Madison County," he said. "In fact, I have continuously maintained the same permanent residence for 34 years. While that has never changed during my term on the board and will not change during the remainder of my term, other significant life changes have occurred, such as becoming a proud father and husband. These life altering changes caused me not to seek reelection."
Greene said he is committed to serving Madison County through the end of his term.
"Madison County is a place that means so much to me; and honoring my commitment to serve all the citizens of Madison County for my full term is what I intend to do," he said. "When I ran four years ago, my mission was to represent and have empathy for all students and staff and to foster a safe learning environment for all our children, whether they be black, brown, straight, gay, transgender, white, Hispanic, Asian, or disabled. I have remained faithful to that mission and will continue to do so through the remainder of my term."