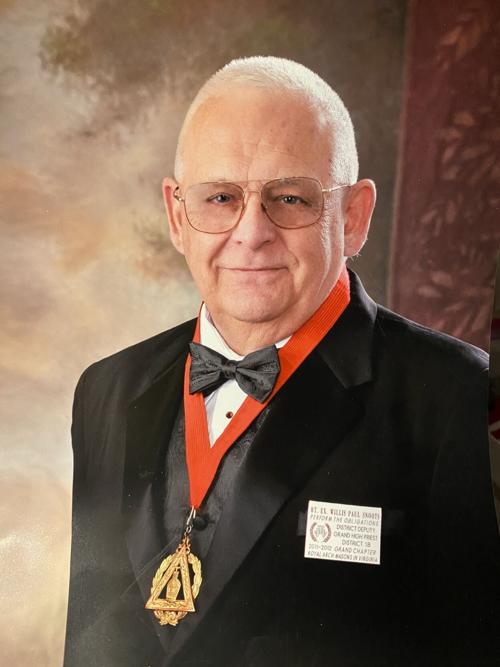 Madison County is often touted as a place where neighbors help neighbors and that was on full display last month.
James Jenkins, 40, was driving on Oak Park Road heading to Orange when he saw resident Willis Snoots, 83, at his mailbox. Snoots was using a walker. When Jenkins returned from Orange, he noticed smoke coming from Snoots' home. With both vehicles there, Jenkins thought that Snoots must be home.
"I stopped and went around the side of the house looking for him," Jenkins said. "When I opened the front door, the smoke covered me and knocked me back. I slammed the door and that's when I heard him calling for someone to help him."
Jenkins opened the door and dropped to his stomach. Unable to see far into the home, he was able to make out Snoots' hands and pulled him out to the porch. With the porch filling with smoke, Jenkins said he then pulled Snoots out to the yard.
Jenkins' fiancée had called 911 and fire and rescue soon arrived, taking Snoots to the hospital and taming the fire. Deputy of emergency management John Sherer said the home was heavily damaged in the fire.
Jenkins, who grew up in the resettlement area of Madison County, said he didn't hesitate to help Snoots.
"I just went in and got him," Jenkins said. "I didn't want to see him get burned up. I just reacted."
He said he'd do it again, although he hopes he never has to.
"I would hope someone would do it for me," Jenkins said.
According to Snoots' granddaughter, Sarah Lawson, the family is beyond thankful for Jenkins and his quick action. She said her grandfather has been in the hospital since the fire with multiple complications. She said it took a toll on his body, but as of last week, he had been moved out of the ICU.
Snoots moved to Madison County approximately 16 years ago. At that time, he volunteered for the local court as a mediator which he continued doing until early 2020. He was also previously an Arlington County Firefighter, Prince William County Dairy Farmer and Park Ranger, worked with the Warrenton Police Department and retired from the Fauquier County Sheriff's Office where he led the DARE program. He has two sons and one daughter, four grandsons and two granddaughters and four great-granddaughters. He's also a member of the Order of Free and Accepted Masons as well as the Shriners and Royal Arch organizations.