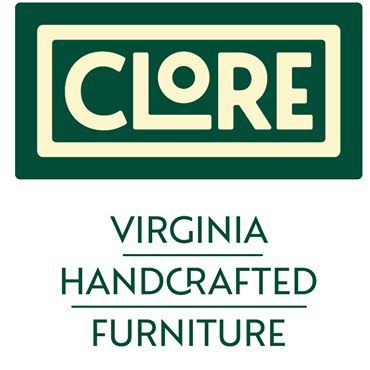 When one Madison County business celebrates its 100 year anniversary Saturday it will be particularly sweet.
E.A. Clore Furniture, rebranded as Clore, almost didn't make this milestone. In 2016, the company announced it would close its doors after finishing its last projects. Soon after the announcement, the company was inundated with business. Demand never let up and by the summer of 2017 the company was in full production. By 2018, company president Troy Coppage announced plans to stay open and updated the business logo and website.
Now, five years after the business nearly closed, the county's oldest family operated furniture business will celebrate 100 years of business at its current location at 303 Clore Place with a public open house Saturday, Sept. 11 from 8 a.m. - 2 p.m. Coppage has invited other local businesses and food vendors to the event. There will be live music and the unveiling of the new Love sign at 9 a.m.
Coppage is the sixth generation of the Clore family to operate the business. The family has been producing handcrafted furniture since Moses Clore and his sons James Osborne and Joel began the family furniture tradition in the 1830s. The present-day business was started by E.A. Clore in 1921. Despite losing the shop twice to fires, the business has continued to evolve. E.A. Clore first gained notoriety after selling furniture to President Herbert Hoover for his camp in what is now the Shenandoah National Park. Purchases by the University of Virginia and Woodberry Forest exposed hundreds from outside the region to Clore furniture and after being featured in a Washington Star newspaper in 1963 sales spread throughout the United States. Today Clore furniture is sold in all 50 states, Australia, Italy, Germany, England and Guam.
Since nearly closing the doors, business has remained steady, reflecting the demand for the quality craftsmanship that is synonymous with the Clore trademark. The business has 18 employees working at the Madison County facility and Coppage reports that the biggest challenge is finding trained help.
"Our biggest challenge now is finding skilled workers," said Coppage. "It takes time to learn the trade. It's part carpentry, part art."
For more information about Clore and the 100th anniversary celebration, visit clore.furniture/100th-anniversary