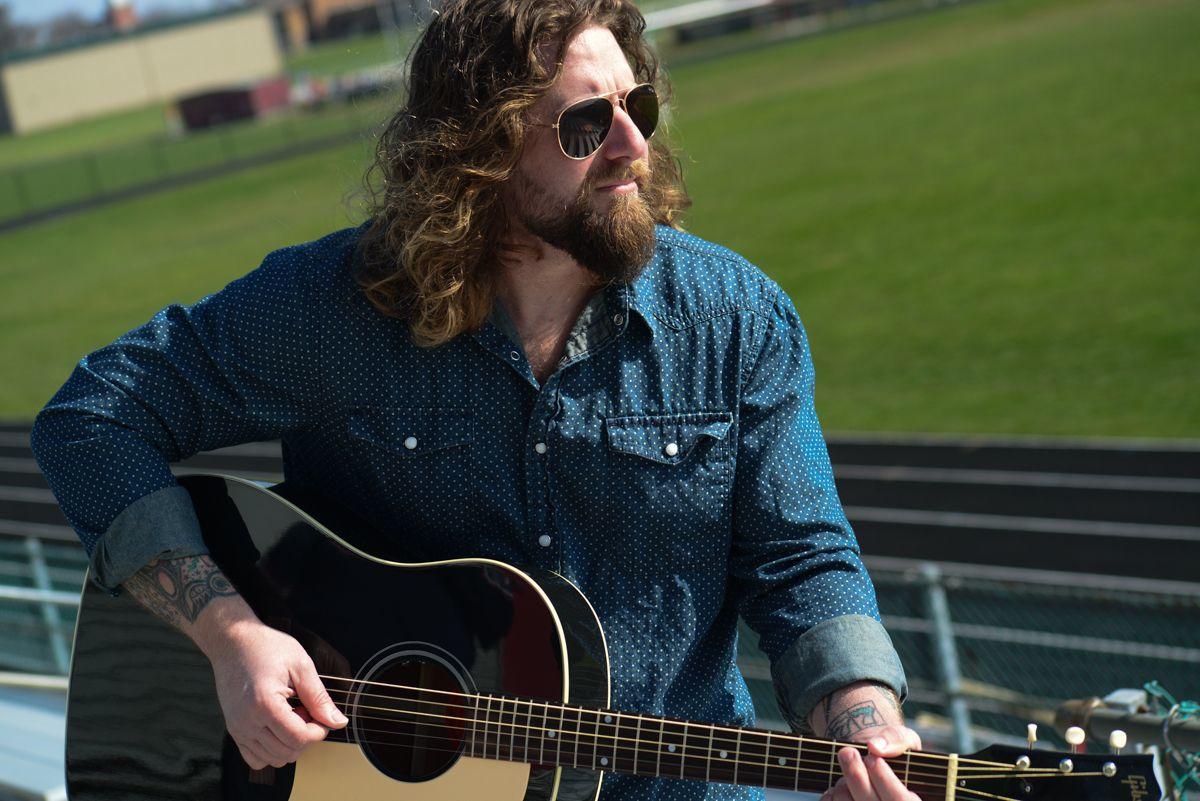 Madison Parks and Recreation is gearing up for its next big event. Brian Grilli will perform next Friday, Aug. 2 in the final show of the three concert Music in the Park series.
Grilli finishes off the series that featured The Worx in June and Austin Boggs in July. The series was a way for parks and recreation to attract visitors to Hoover Ridge, but also bring live summer music back to Madison. For several years, the Town of Madison and Plow & Hearth sponsored Music on the Lawn. However, the series ended after the 2017 concerts due to a lack of organizational and volunteer support.
Madison County Parks and Recreation Authority Manager Jerry Carpenter and recreation coordinator Lindsay Von Herbulis said Music in the Park has been a success. Von Herbulis said approximately 300 people attended the June concert and 150 attended the July show, held the day after Fourth of July in conjunction with parks and recreation's Picnic in the Park event.
Both said they're excited for next week's show. Grilli, whose music is a mix of country and roots rock, often performs in the area. He played a show at Hoover Ridge last year and has played several times at Bald Top Brewery. A former United States Navy Explosive Ordnance Disposal Technician and a combat veteran, Grilli uses his music as a means to give back to his community.
Next week's concert will do just that. Like the two previous Music in the Park shows, proceeds from the Grilli concert will benefit an ongoing fundraiser to purchase new playground equipment for Hoover Ridge. Von Herbulis said the equipment will be a complete system with climbing walls, slides, swings and more. IT will be built for ages 5-12 and compliment some smaller existing equipment. She said children are often at the park, especially on the weekends while sporting events are going on.
"I think we'll have even more children with the equipment," Von Herbulis said. "It's a draw for any park to have playground equipment."
The equipment, which is estimated to take approximately 18 months to two years to fund, will be a part of a larger capital improvement project to install basketball and tennis courts at the park. Von Herbulis said the authority plans to include the courts in its capital improvement budget and also has some donation funds. Plus, she said there are grants that can be applied for.
Meanwhile, the park now has two inflatable pieces of equipment that can be used for events. At least one will be available for use during the Grilli concert. Like the previous two concerts, there will be a special, supervised activity area for children.
Gates will open Aug. 2 at 5:30 p.m. and Grilli will take the stage at 6 p.m. Tickets are $10 at the gate and children under 12 are free. Food and beer will be available for purchase with 106 Street Grill present. Blankets and chairs are permitted as is outside food. However, no outside drinks or pets allowed. Anyone wishing to purchase alcohol must be 21 and provide valid identification to obtain a wristband.
Meanwhile, Movies in the Park is back Wednesday, July 31 with Harry Potter Night. Enjoy games and trivia, plus a showing of "Harry Potter and the Sorcerer's Stone." There is no charge for admission. A birthday celebration for Harry will take place 7-8:30 p.m. followed by the movie at approximately 8:30 p.m. or when it's dark.
Stay up-to-date on what's happening
Receive the latest in local entertainment news in your inbox weekly!