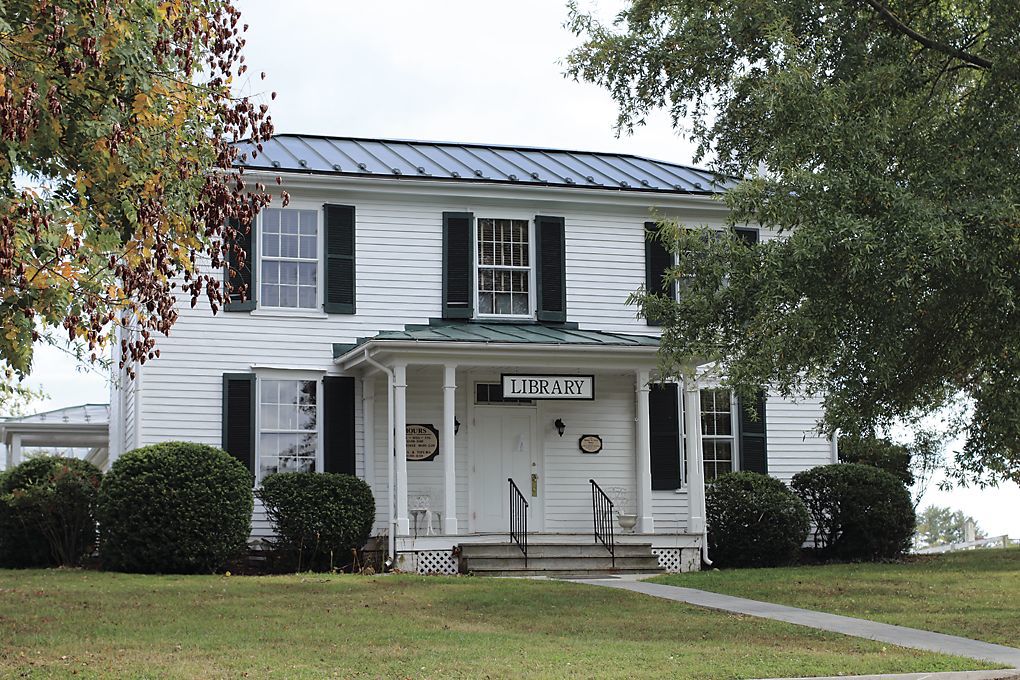 The library will begin curbside pickup next week.
The Madison County Library has been closed for several weeks due to COVID-19, but local readers will be happy to know curbside service will being Monday, June 8.
According to librarian Bonnie Utz, library patrons will be able to reserve books for porch pickup by visit the library's website madisoncountyvalibrary.org and browsing the catalog. Readers can also call the library at 948-4720 and ask for a specific book or a specific type of book.
"If you give us an idea, like cozy mysteries, will go to the cozy mysteries and pull something we think you'd like," Utz said.
Books will be available for pick up on the porch facing the Kemper Mansion. Utz said staff members have been sanitizing books as they come in. Materials are isolated for three days to ensure they are absolutely sanitized and can go out. Those needing to return checked out materials can do so in the drop box.
Utz said while the library itself has been closed, the wireless internet hasn't been. She said 112 people have used the service over the last couple of months. The data was collected using a state-funded service.
"I knew it was being used," she said. "I didn't know it was used that much."
Unfortunately, Utz said the library won't be able to host its typical summer reading programs this year.
"We tried every way we could think of," she said, noting there was no way to practice social distancing with the 75-100 children that attend any given program. "It kills me because we worked so hard to build it up."
She said the library had already spent $7,000 on the programs, but thankfully she was able to reschedule them for next summer.
Utz said she isn't sure when the library will be able to reopen to patrons. She said most libraries are starting curbside services with Culpeper having started last week and Orange starting next week.
"How do you keep 30,000 books sanitized so the next person feels comfortable," she said. "We're trying to figure out the best possible way to let people in, but it isn't feasible right now."
She said like most non-profit organizations, the library's donations have taken a hit. Major fundraising events including the yard sale and chili dinner were canceled due to the pandemic. However, she said the library did receive more donations than usual from the one-day online giving Give Local Piedmont event.
"It doesn't begin to cover what we've lost," she said. "With the vendors for summer reading willing to rollover to next year, that was a real relief. I don't have to worry about that next year."
Those wishing to donate to the library can do so by mailing a check to P.O. Box 243, Madison, VA 22727.
Curbside services will be available Monday through Saturday, 10 a.m. to 2 p.m.
Stay up-to-date on what's happening
Receive the latest in local entertainment news in your inbox weekly!