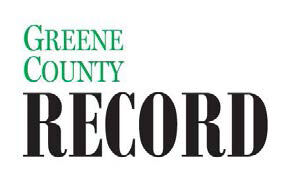 William Monroe High School's Scholastic Bowl team lost to Manassas Park High School (225-245) in the regional qualifier match Jan. 27, bringing their season record to 5-3. The top four teams in the area advance to regionals, and WMHS came in at number four. They are also tri-district champions along with Manassas Park and George Mason.
"I'm extremely proud of my team's performance so far; we've brought our best to every game, and that's proved to be worth it," said team captain and senior Arianna Mosqueda. "I'm definitely looking forward to the regional match, where we can continue to give it our all. I expect it'll be just as fun as all of the matches we've had so far, and I hope we can continue to make Coach (Desiree) Floyd proud."
Mosqueda became team captain in 2020 after first joining the team last year.
"For me, being a team captain is about encouraging and trusting my teammates, as well as bringing my enthusiasm to every match," she said. "It's about working with a unique group of intelligent students that I can call my teammates and friends."
Begun in 1998, Scholastic Bowl is a quiz-based competition that pits two teams of four students each against each other for intellectual dominance. Players are quizzed on a variety of academic subjects and calculations and are awarded points for correct answers. The team with the highest point total after three rounds wins the match.
"I have been really impressed with our team's performance, especially since we haven't been able to practice together," said assistant team captain Conrad Bruton, a junior. "We were very lucky to have been able to recruit some new members, and we have had a generally winning record so far and are moving on to regionals, which I'm super excited about."
Other team members include: Riley Mitchelson, sophomore; Nikita Joy, senior; Victoria Garber, junior; Akhil Marri, freshman; Michelle Wang, junior; and Sharon Deaton, junior.
Scholastic Bowl was one of the few Virginia High School League (VHSL) activities that required very little adjustment to operate in an entirely COVID-19-safe manner. All practices and competitions are being held virtually so as to preclude the need for the strict social distancing and disinfection protocols in place with other VHSL sports and activities this winter.
"All practices have been by Zoom and we use question packets from last year's regionals," Coach Desiree Floyd said. "I run practice by asking questions that the kids have to answer in the time limit, and we play in teams against each other."
The virtual setting has been par for the course for many students who are either learning virtually or via the hybrid model this year, with two days in school and two at home each week for the high-schoolers.
"Since this is my first year, I have never experienced a 'normal' match or practice before," said freshman Akhil Marri. "Even though we have to meet through Google Meet and Zoom, Quiz Bowl has still been fun and enjoyable. Despite competing virtually, I feel that we have done very well this year. Overall it has been a very fulfilling experience."
The team captains agreed.
"We in Scholastic Bowl are very fortunate to have a sport that can be adapted to a virtual setting," Bruton said. "While it's been sad to not see the team as much, I have enjoyed our meets and the technology has generally worked."
"It's been difficult to feel engaged and connected in extracurricular activities (this year)," Mosqueda said. "Now that mostly everything is online, it's easy to feel disconnected from your school, your classmates, your extracurriculars … however, I do think that the online format has opened up some opportunities because people's schedules are a little more flexible."
During the month of January, the team completed eight matches against other area high schools. The Dragons beat Warren County (165-155) on Jan. 4, won against Brentsville (340-100) Jan. 6, lost to Manassas Park (130-205) on Jan. 11, won against George Mason (180-150) on Jan. 13, and beat Skyline (230-135) Jan. 19 and Central (220-75) Jan. 20. They lost to Maggie Walker (350-130) on Jan. 25 before the regional qualifying matchup Jan. 27.
"The students who stuck with it are very motivated and work very hard," Floyd said. "I am extremely proud of them."
The WMHS Dragons will face Maggie L. Walker Governor's School (a magnet high school in Richmond) in single elimination at the regional competition—also held virtually this year due to the pandemic—on Feb. 3, after press time.