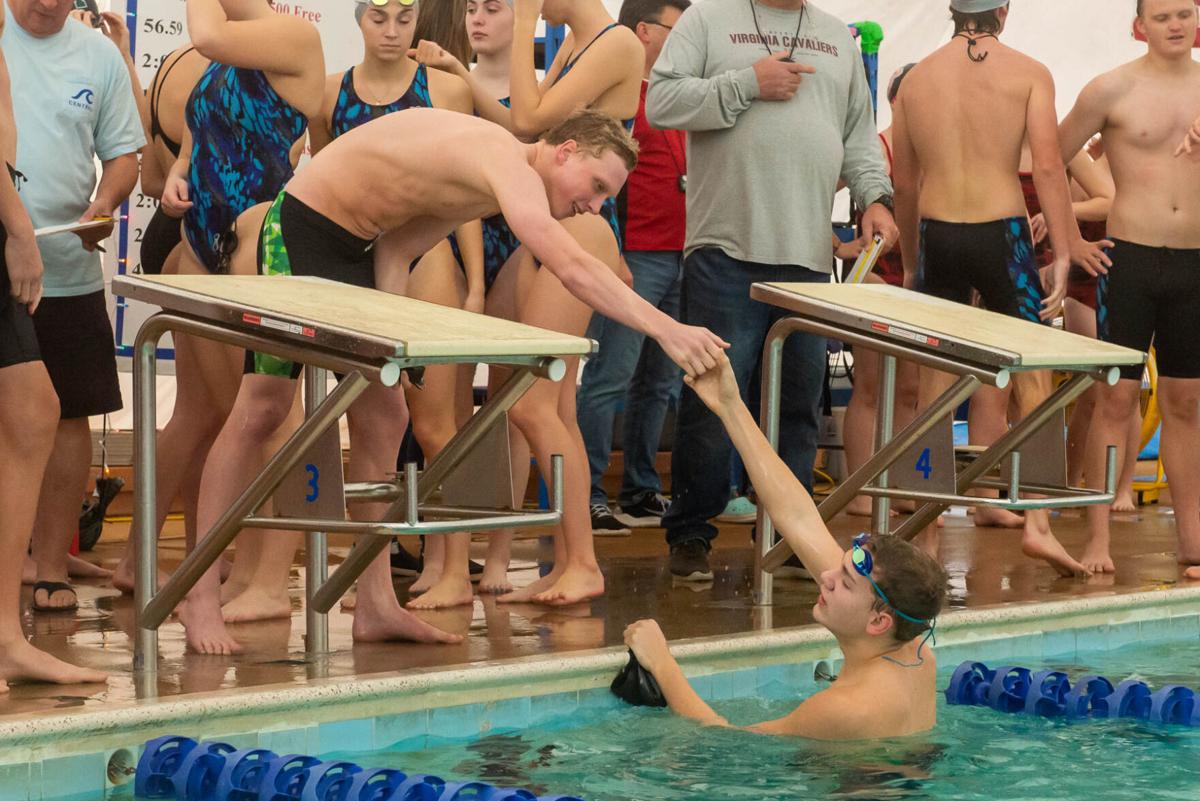 Ryan Taylor has been an impact performer for William Monroe's swimming and diving team for several years.
The senior standout will take on a new role next winter at Gardner-Webb University in North Carolina. Taylor recently committed to the Bulldogs' swimming and diving program.
"I really appreciated the faith and family aspects of the team culture," Taylor said. "Those were evident in talking with the coaches and swimmers. The combination of culture of school, the team and the coaching staff were important."
Taylor meshed well with Gardner-Webb coach Mike Blum and his ideology for developing swimmers in his program.
"Even though it is Division I athletics, GWU is a beautiful, small, rural campus with a great teacher-to-student ratio," Taylor said. "The training that I will be doing is very similar to what I am enjoying now in high school, but with added benefits of a specified swim coach for my specialty, strength and conditioning coach for swimming and a team trainer for quicker and better recovery."
Taylor had an outstanding campaign for the Dragons last winter. He garnered runner-up honors in the 100-yard breaststroke at the Region 3B meet and went on to earn all-state honors in the event with a fifth-place finish at the Virginia High School League (VHSL) Class 3 state meet. Taylor also placed eighth in the 200 IM at the state meet.
He's also been a consistent contributor for his club swimming team, ACAC Charlottesville. He recorded USA Swimming Futures Championship and 18 & Under Winter Junior Championship qualifying times in the 100 and 200 breaststroke.
Taylor was a sought-after commodity during the recruiting process. He had interest from a number of college programs, including Towson and LaSalle, but ultimately found his perfect fit with the Bulldogs. Taylor is expected to compete in the breaststroke and the individual medley events at the collegiate level.
"I liked the training program and the ability to get the most out of their swimmers," Taylor said. "The coaches really liked my continuous improvement."
Academically, Taylor plans to major in computer information systems and would like to pursue a career in that field.
Despite dealing with a unique recruiting process because of COVID-19, the senior found his home at Gardner-Webb.
"I feel a great sense of relief," Taylor said. "A spot on a Division I roster for men's swimming is not easy to come by, especially with programs getting cut. It has been much more difficult not being able to meet the coaches in person and doing everything virtually. It's hard to replace the in-person contact."
With his college decision finalized, Taylor is looking forward to an opportunity to compete once again for William Monroe.
"My goals for my senior year are to keep improving my times, in all races, and improving my stroke efficiency," he said. "It would mean a lot to me to get back in the water for my senior year at William Monroe."
Regardless of what happens this winter, Taylor can't wait to showcase his talents at the next level.
"I'm really excited about the future at Gardner-Webb," Taylor said. "I feel very blessed for the opportunity to be a college athlete there. It has always been a really big goal of mine. It means a lot that the hard work has paid off."