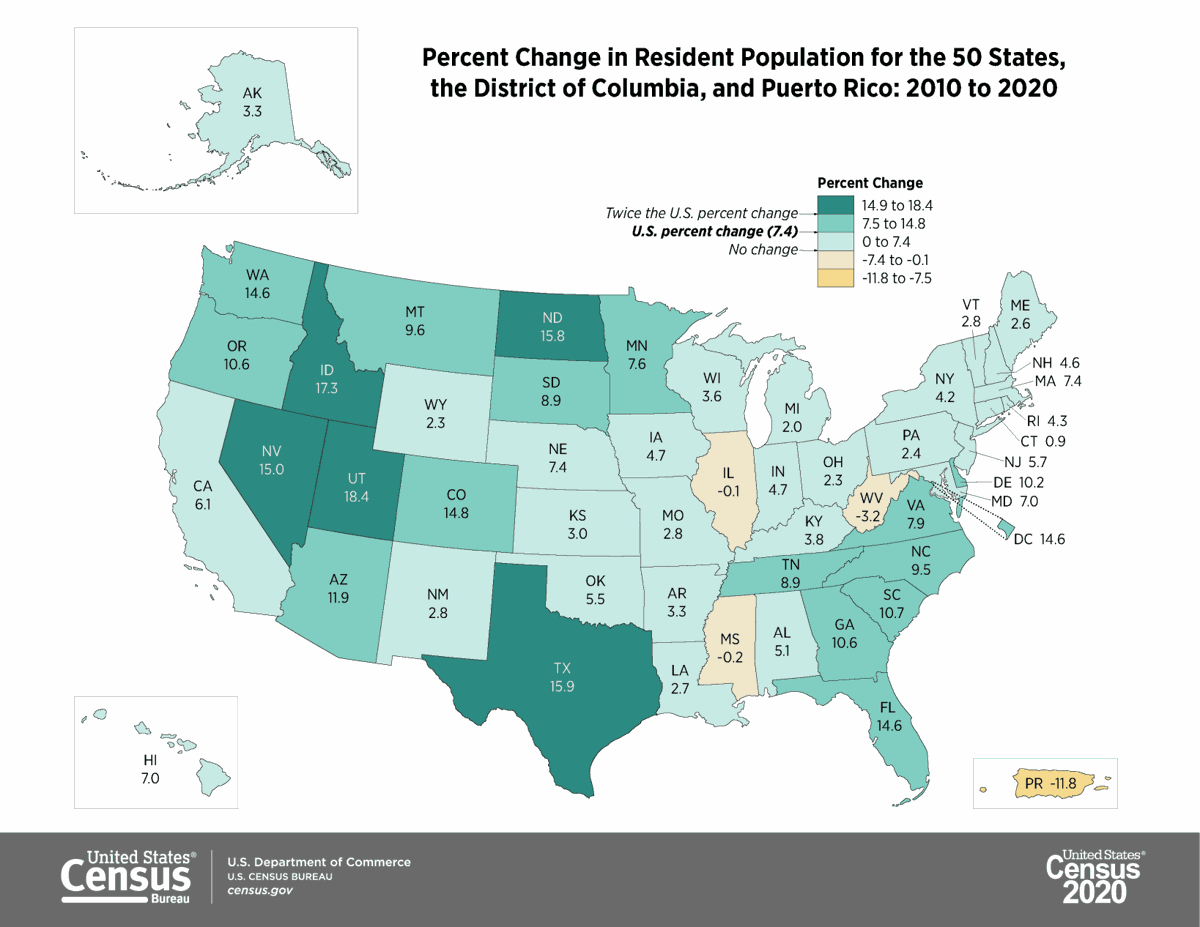 If you recall the last nationwide census in 2010, you know that generally by spring of the following year, data is released to the public indicating population counts for states, counties and cities as well as demographics and more. Initial national and state population totals from the 2010 census were released on Dec. 21, 2010 so that processes relying on this information could begin as early as January 2011. However, the COVID-19 pandemic delayed collection and reporting of this data last year, and the Census Bureau continues to delay the release of data to the public.
Original estimates stated that results would begin to be released in May 2021, since extensions to data collection deadlines meant census takers were still contacting folks to be counted later than usual in the fall. To date, the only numbers which have been released are the apportionment counts—the total population for each state, which is used to redistribute the 435 congressional seats in the U.S. House of Representatives among the states based on population change since the previous census. This is one of the main purposes of the decennial census, and this data was released on April 26.
The commonwealth of Virginia had a resident population of 8,001,024 in the 2010 census. This was up to 8,631,393 in 2020. This is an increase of 630 million residents across the past 10 years, or 7.9%. As the national population increased by 6.3% (roughly 19.5 million) in the same time frame—the slowest rate of growth in any recorded decade—Virginia will not gain or lose any representatives this year. In fact, the number of reps for Virginia has remained constant (11) since 1990, when we last gained a seat.
According to census.gov, each state should receive the information needed to begin the redistricting process by the middle of August, but detailed demographics and county and city numbers will not be available until later this year.
Aside from Congressional representation, the other main purpose of the census data is to determine how best to equitably distribute the hundreds of billions of dollars in federal funding among local communities.
According to the official census website census.gov, "The census tells us who we are and where we are going as a nation, and helps our communities determine where to build everything from schools to supermarkets, and from homes to hospitals. It helps the government decide how to distribute funds and assistance to states and localities. It is also used to draw the lines of legislative districts and reapportion the seats each State holds in Congress."
Let us hope the Census Bureau gets a move on with their counting so we can continue to move forward from the pandemic.