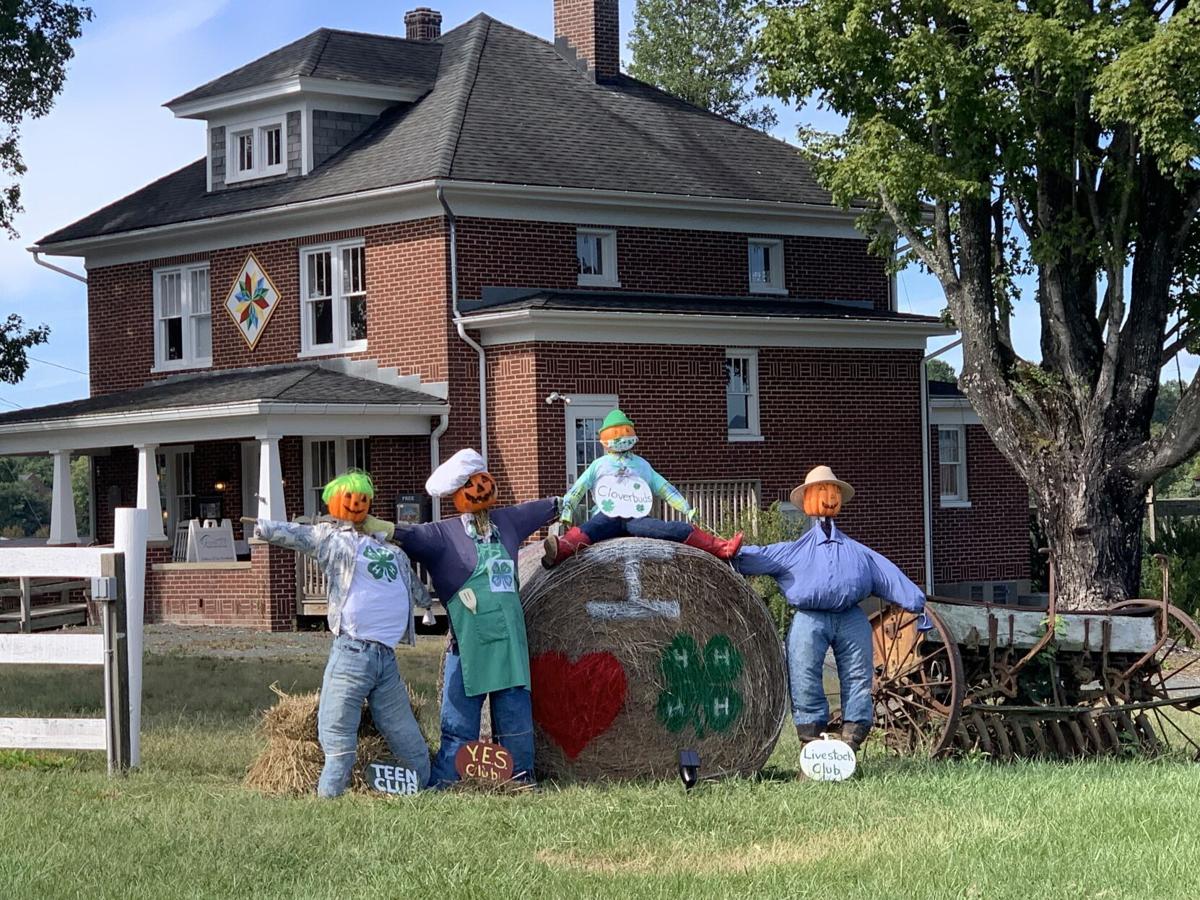 Next week is National 4-H Week, a time to salute one of our nation's largest youth development organizations. There are nearly 6 million 4-H participants across the country, with 1.8 million in urban settings, 1.6 million in suburban settings and 2.6 million in rural areas.
The national celebration began during World War II with National 4-H Mobilization Week as a way to focus on what 4-H members might do to help in the war effort. Since 1945, it's been observed as National 4-H Week with the goal of letting people in the community know more about their local 4-H club.
First Lady Lou Hoover was the first president's wife to directly make radio addresses and two were directed to 4-H clubs, according to the 4-H History Preservation website. A June 22, 1929, address was made from President Herbert Hoover's Camp Rapidan, in Madison County, directed to 4-H participants. In the speech, Mrs. Hoover told listeners that housework was for men and that boys should learn the skills along with the girls. She also asked 4-H clubs to serve their communities.
The Greene County 4-H is in need of volunteers for several clubs—and always for the summer camp.
Locally, youths who are part of the Livestock Club showed their animals at the Greene County Farm and Livestock Show in August to much excitement. The Livestock Club is for youths interested in raising and showing livestock animals, including sheep, swine and cattle.
The Greene Horseshoes Club is for youths interested in learning more about horses. The Alpaca Club is for youths who want to learn about caring for and showing alpacas.
Cloverbuds is for younger children who are at least 5 years old and parental involvement is emphasized with the hands-on age-appropriate education activities, songs and games.
Robotics members compete in the First Lego League Tournament in November.
The International Club is for those interested in learning about countries and cultures around the world.
The Y.E.S. (Youth Energized for Success) Club teaches life skills for youths in sixth-12th grades—from nutrition to entrepreneurship and more.
Teen Club is for those 13-19 years old who are interested in leadership within 4-H and the community. They are in charge of working at the summer camp as camp counselors, as well as planning for the summer camp each year.
Contact Virginia Cooperative Extension Agent Kathy Alstat for more information about how to register for the clubs and how to become a volunteer. Her number is (434) 985-5236 and email is kalstat@vt.edu.