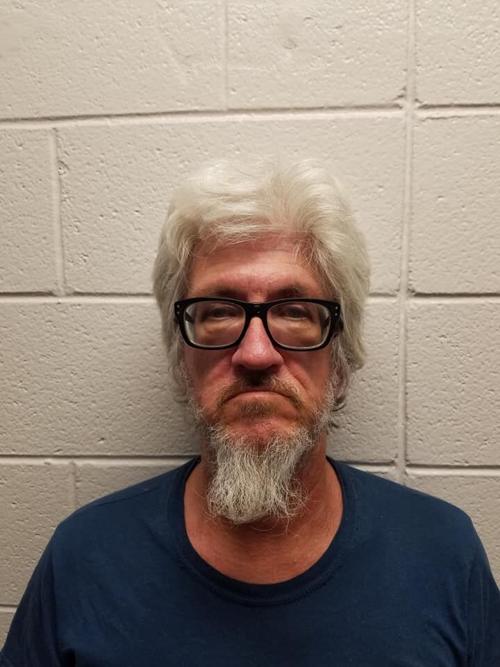 A Nova Scotian was sentenced in Greene County Circuit Court to 60 years in prison on Tuesday, April 20, for soliciting a minor in 2020. All but 13 years 4 months was suspended pending good behavior and supervised probation indefinitely.
Patrick Adam Lawrence, 62, was arrested last June at the Canadian border after an investigation by the Greene County Sheriff's Office Internet Crimes Against Children unit. He was charged with two counts of proposing a sexual act via a computer with a minor under 14 years old with the offender being more than 7 years older—felonies that require a 10-year minimum each. He was also charged with three counts of proposing a sexual act via a computer with a minor under 15 years old, which is a Class 5 felony. He was also charged with five counts of indecent liberties with a child, Class 5 felonies.
Lawrence's attorney, Thomas Wilson, told the court that while two of the charges required 10-year mandatory sentences each, Virginia statute did not prohibit them from being served concurrently. Additionally, Wilson noted the advertisement Lawrence saw said the person he'd be speaking to was 18 years old.
"Mr. Lawrence and the victim (Inv. Jason Tooley) did not in person. There was no definite plan to meet. The victim requested it by phone … Lawrence came up with a reason not to," Wilson said.
Greene County Commonwealth's Attorney Edwin Consolvo told the court that while the initial ad said the female was 18 years old; in conversations with Lawrence she told him she was 14 years old.
"These laws exist for a reason," Consolvo said. "Social media is so ubiquitous and has become almost the Wild West if you will. Our children are in extreme risk in certain areas where predators are able to access them … to begin conversations, begin grooming them."
Consolvo noted that while Lawrence was actually speaking to law enforcement and not to a minor, he did not know that.
"In this case we're fortunate that Mr. Lawrence wasn't talking to a minor," Consolvo said. "He has not had prior criminal history but that doesn't negate the fact that he was speaking to someone he thought was a child for his own" prurient interests.
Wilson told the judge that Lawrence wasn't actively searching out a minor when he saw the advertisement.
"He never came at any point to see the victim," he said. "If he really wanted to come see her he could have but he didn't."
Lawrence was a long-haul truck driver who spoke with the victim for a month as he traveled around the United States.
"I made a terrible mistake," Lawrence told Judge Claude Worrell Jr. "It was an act of supreme stupidity. I hurt a lot of people … worst of all I hurt my girlfriend of over 10 years. I don't know what I can do to make any of this up. I made a stupid mistake and am always going to be sorry."
Judge Worrell asked if Lawrence had anywhere in the United States he could stay after his time in prison for the supervised probation mandate, but Lawrence said he did not and that he hoped to go back to Canada.
Judge Worrell said he did not have an issue with Lawrence moving back to Canada after serving his time if it could be worked out through the justice system at that time.
The Greene County Sheriff's Office Internet Crimes Against Children unit is part of the Southern Virginia Internet Crimes Against Children Task Force and urges parents to be involved in what their children are doing on the computer at all times. For information regarding internet safety tips, visit www.sovaicac.org.