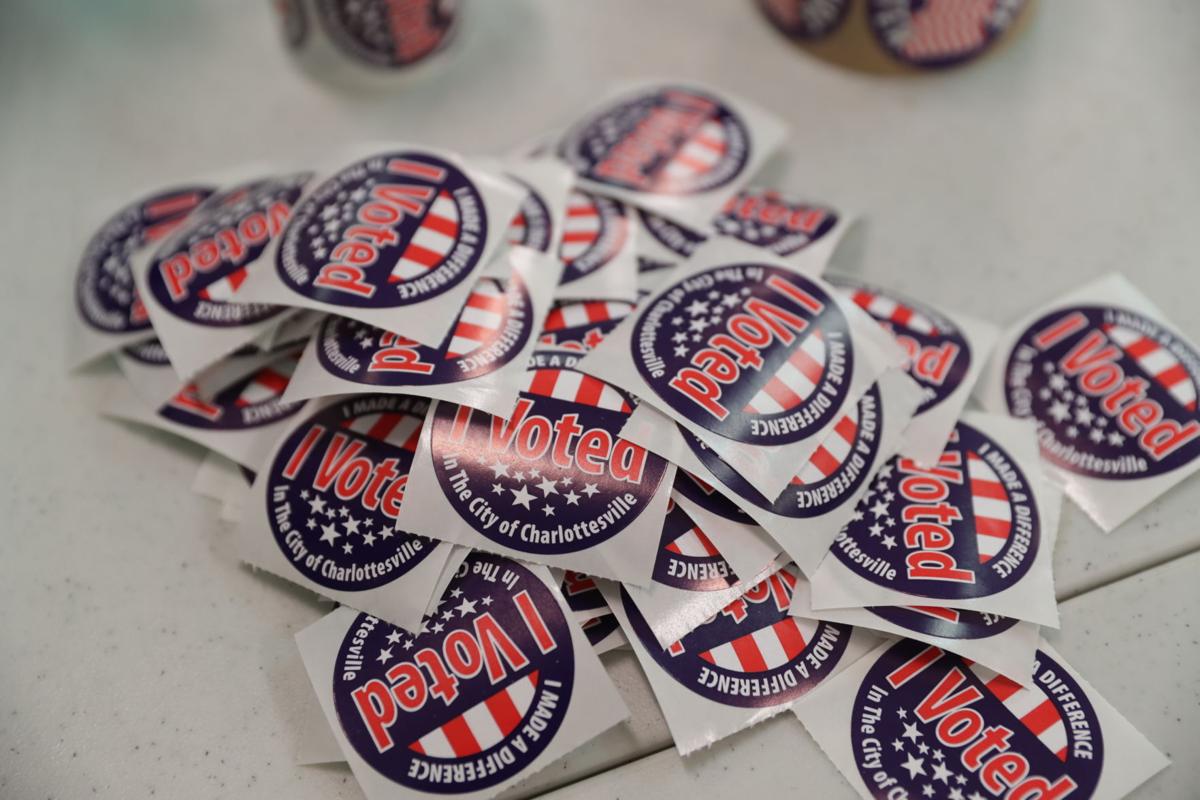 One of the interesting things about living in Virginia is that you have the ability to use your voice in an election every single year. On Nov. 2, voters in the commonwealth will choose a governor, lieutenant governor and attorney general in the statewide elections. Locally, all of Greene County will choose a state delegate for the 58th district and voters in Midway and Stanardsville districts will choose a supervisor and school member. Our current questions-and-answers with candidates will begin running starting today with Midway District school board members.
Early voting begins Friday, Sept. 17, in the annex next to the Greene County Registrar's Office in Stanardsville. That's also the date that absentee ballots will begin to be mailed for those who have already requested one, according to Greene County Registrar Jennifer Lewis-Fowler.
Those voting absentee must have a witness signature for the vote to be counted. For those voting early in the annex, masks are, as of press time, optional. Lewis-Fowler said both could be subject to change.
Republican Glenn Youngkin is up against Democrat Terry McAuliffe for the governor seat. McAuliffe served as governor for one four-year term, 2014-18. Voters will choose between Republican Winsome Sears and Democrat Hala Ayala for lieutenant governor and Republican Jason Miyares and Democrat Mark Herring for attorney general. Herring has been serving as the attorney general since 2014.
The 58th District race includes Republican incumbent Robert Bell III and Greene County resident Democrat Sara Ratcliffe.
Abbey Heflin and Tina Deane are vying for the Stanardsville supervisor seat left open by Bill Martin, who has served in that role for the past eight years. Stanardsville residents will also choose a member to the Greene County School Board. Incumbent Jason Collier is the only name on the ballot; however, Martha Ledford is running a write-in campaign for the seat.
Marie Durrer, incumbent for the Midway District supervisor seat, is running unopposed. There are three vying for the Midway school board seat: Gregory Pumphrey; Brooks Taylor; and Jean-Marie Devory (see page A6).
The 2020 census recently released showed there are 15,892 people in Greene County who are older than 18 years of age. As of Sept. 1, there were 14,332 registered to vote in Greene—or about 90.2%, which is tied with Albemarle County. Orange has roughly 95% of its eligible residents registered to vote, which is the highest in Central Virginia. Madison is at 93%.
"The last year and a half has been challenging, however voter registration is increasing and I anticipate it to continue to increase," Lewis-Fowler said. "Ninety percent is good; closer to 100 would be optimum. It is great to see an increase in voter registrations; however voter turnout is a more important figure."
The last day to register to vote for the November election is Oct. 12. People can update voter information or register to vote while conducting a transaction at the Department of Motor Vehicles. Additionally, people can check and update that information online at www.elections.virginia.gov/citizen-portal. Applications can also be picked up at the Registrar's office and filled out there or mailed back in.
While not all the U.S. Census data has been released, Lewis-Fowler said that information is critical when it comes to the task of redistricting, which Virginia is tackling now. For more information about that process, visit virginiaredistricting.org.
Starting Friday, Sept. 17, the registrar's office will be open from 9 a.m. to 5 p.m. The office is at 32 Stanard St., Stanardsville.