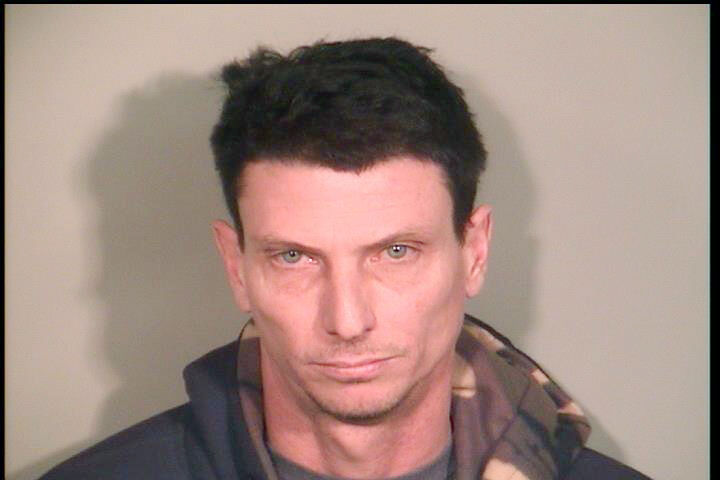 A Ruckersville man facing numerous sexual assault and drug distribution charges against five minors pleaded guilty in Greene County Circuit Court on Monday, March 15, receiving a 109-year sentence, with all but 10 years suspended.
David Emerson Totten, 39, pleaded guilty to five counts of distribution of drugs to minors, one count of indecent liberties with a minor and four counts of sexual battery. The offenses that he pleaded guilty to occurred between 2009-10, 2016 and 2018-19.
"Are you in fact guilty of these charges against you?" Judge Claude Worrell Jr. asked Totten.
"Yes, sir," Totten replied.
Totten had maintained his claim of innocence since his arrest in February 2019. He has been held at the Central Virginia Regional Jail in Orange County since that time.
"In addition to being on probation for life upon his release, Totten will be under further restrictions," according to a statement from the Greene County Commonwealth's Attorney's office. "The first 10 years of probation after his release from prison will be intensively supervised by the Probation and Parole Department of the Virginia Department of Corrections. As part of this supervised probation, Totten will be: required to enroll and complete sex offender treatment; his access to the internet will be limited; he will be required to submit to repeated polygraph examinations to ensure compliance with the significant restrictions imposed on sex offenders."
Additionally, as a registered sexual offender, Totten is prohibited from entering school property during school hours or during the hours of school-related or sponsored activities. He is also prohibited from any contact with unrelated minors for the rest of his life and can have no contact with the victims or their families.
Violations of any of the conditions of his probation during the rest of his life could result in further incarceration, including up to the remaining 99 years of his sentence.
There were two written victim impact statements submitted to the court by the prosecution that were not read aloud and were immediately sealed after the hearing.
"I want to thank the Greene County Sheriff's Office and the Greene County Victim Witness Program for their hard work on this case," said Deputy Commonwealth's Attorney Morgane Harper. "I hope that this sentence will provide the victims with closure and healing, as well as protect our community."
Greene County Commonwealth's Attorney Edwin Consolvo agreed.
"I echo the comments of Deputy Commonwealth's Attorney Harper in recognizing the hard work of the Greene County Sheriff's Office," Consolvo said. "I also commend Deputy Commonwealth's Attorney Harper who has worked tirelessly on this matter with the victims, the victim witness (program) and the sheriff's office since 2019."
Totten was initially facing 31 felony counts and 10 misdemeanor charges: 10 felony charges for taking indecent liberties with a child by a person in a custodial or supervisory relationship; 13 felony sodomy charges; seven felony counts of distribution of a controlled substance to someone under 18 years old; five misdemeanor counts of contributing to the delinquency of a minor; and six misdemeanor counts of sexual battery. Per the plea agreement, the prosecution dropped the remainder of the charges were dropped by the prosecution.
Totten had served as a youth sports umpire in the region and was also a baseball coach through the Greene County Youth Center, where he also previously served on the board.