If "Pandemic" was the word of the year for 2020, "vaccine" was certainly one of the top used words in 2021. Despite political unrest at the United States Capitol topping the news at the national level, the top stories in Greene County at the start of 2021 largely revolved around who was eligible to receive their COVID-19 vaccinations—or what was going on with the Rapidan Service Authority (RSA).
Some things haven't changed that much in a year.
COVID-19 continued its disruptions to business and education in 2021
The Pfizer-BioNTech vaccine, which first received Emergency Use Authorization (EUA) by the FDA in December 2020, was administered to Virginian healthcare workers and nursing home staff and residents beginning Dec. 15. Moderna's mRNA vaccine followed suit with EUA a week later, and the Johnson & Johnson single-shot vaccine received its EUA Feb. 27. Residents at Stanardsville nursing homes were among the first to receive their shots, shortly after an outbreak at Accordius Health led to 80 cases and 8 deaths in February.
In the first few months of the year, eager residents jostled for vaccine appointments, often waiting in hours-long lines or driving out of the area to find available shots at providers, clinics and pharmacies. As eligibility was expanded to more segments of the population and the federal government ramped up production while easing COVID restrictions on businesses, Greene County teachers and staff were added to the eligibility list followed by emergency services workers.
In the fall, school boards across the country struggled with how to reopen their doors safely and how best to make use of CARES Act funds to help; after much debate and confusion surrounding the required mitigation strategies, Greene County schools fully reopened for in-person learning in September with masks still required for all students. While case numbers steadily declined from the after-holiday surge of January to the lowest daily totals over the summer, the emergence of the Delta variant in early fall led to the highest-ever spike in cases in September and October—claiming UCA Principal Bobbie Powell as one of its victims.
Booster doses were authorized for Pfizer (for adults) in September, with Moderna and J&J boosters added in October. Children aged 12-15 were added to the EUA for Pfizer in May and a lower-doze Pfizer vaccine for children aged 5-11 was approved in November. Fall SOL scores, however, showed how far behind students had fallen academically due to all the pandemic-related education interruptions.
Updated population counts from the 2020 census put Greene's population at 20,552—up 12% from 2010. To date, 12,443 Greene County residents have been fully vaccinated (61% of residents or 74% of adults) and 25% have had their booster shot. In total, Greene County has seen 2,758 reported cases of COVID-19 with 162 hospitalizations and 47 deaths—including 219 new cases and 15 hospitalizations just in the past week (as of press time on Tuesday, Jan. 4).
Perhaps the biggest ongoing drama in Greene County government is the lawsuit against the Rapidan Service Authority, which has been dragging out since fall of 2020 and will continue into 2022.
Where it started: in July of 2020, the RSA Board of Members voted 4-2 (with Greene representatives voting against) to end the facility fee billing that was being used to pay for bonds related to water and sewer and the water treatment and impoundment project in Greene County. In September, the Greene Board of Supervisors filed a lawsuit against RSA for breach of contract and the RSA Board voted to prohibit the two Greene County representatives from speaking or voting on anything while the lawsuit was ongoing.
In January 2021, Greene County asked Sen. Emmett Hanger to legislate the release through a bill on the floor of the General Assembly; it died in committee. In April 2021, boards of supervisors of both Orange and Madison counties gave unanimous consent for Greene to leave RSA. The RSA Board, which had denied the same request by Greene prior to the lawsuit, denied the request again at a special meeting. During this time, RSA attorney Terry Lynn continued to fight against the lawsuit in court, first with a Plea in Bar calling the fee an "impermissible tax" and then another claiming RSA had sovereign immunity. Judge Worrell sided with Greene County in each case.
In July, Judge Claude Worrell officially declares the RSA facility fee not illegal, one of the central questions in the ongoing lawsuit against the regional water authority. By this point, Greene County Administrator Mark Taylor estimated the cessation of the fee had cost Greene County nearly $1.8 million in funding towards the reservoir project. At the same time Greene was meeting with Virginia Resources Authority staff in Richmond to lay out the plan for the county to leave RSA, the RSA Board voted against a resolution requiring the distribution of documents to aid in the county's withdrawal.
In August, a guest editorial by Taylor asserted that "while Greene, Orange and Madison are working on Greene's withdrawal, RSA continues to drag its feet." In September, the RSA Board authorized Lynn and general manager Tim Clemons to enter formal mediation regarding Greene County's withdrawal request, but little headway was made.
In October, Greene and RSA were again at odds over the sorry state of some of the county's fire hydrants, which have yet to be mapped or flow tested in many areas of the county. In November, Judge Worrell again sided with Greene County in denying RSA's sovereign immunity claim and in December, he again sided with Greene in denying a demurrer objecting to wording of the amended lawsuit.
Other items of note in Greene County
From the first Juneteenth celebration in Stanardsville to the summer's "Groovin' in Greene" concert series, the final performance of the Rev. Booty Love with Groove Train, movies under the stars with Parks & Rec and a record-breaking Fourth of July celebration, a lot happened in Greene this year. Residents celebrated Oktoberfest and the county opened its new Emergency Services building in October. The Greene County Record won awards from the Virginia Press Association and Virginia Farm Bureau, but lost Editor Terry Beigie to a new county grant-writing position in November. Kathleen Borrelli officially accepted the promotion to Editor on New Year's Day 2022.
NGPS kindergarten teacher Jo Ann Woods helps her students face the pandemic through a song she wrote while facing a life-threatening COVID hospitalization in May 2020.
A huge surge in COVID cases after the winter holidays is slowed as vaccinations begin to be available to eligible high-risk populations, healthcare workers and nursing home residents.
Neighbors oppose a proposed gun range in Dyke, saying they don't want it near their homes.
Teachers and staff in Greene County schools get their first doses of COVID-19 vaccine at a community clinic hosted by the Blue Ridge Health District.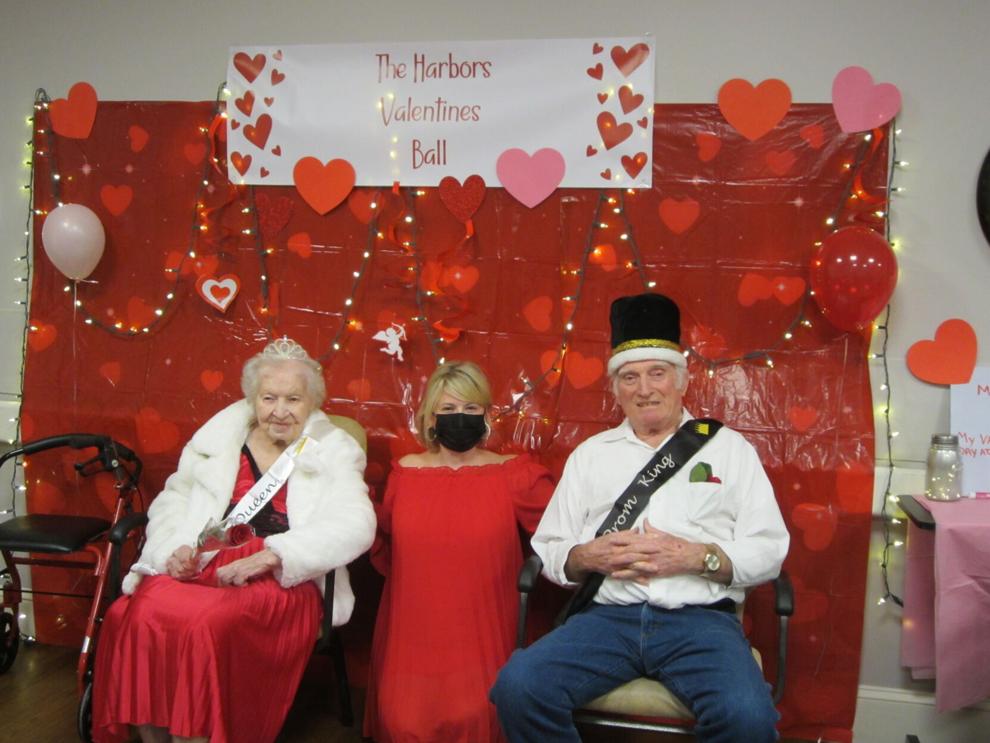 Some students struggle with virtual learning due to barriers of all kinds; school social workers help.
Harbor, Renaissance assisted living facilities disperse COVID vaccines to appreciative residents and staff members and the Harbor hosts a Valentine's Day "Senior Prom."
High school basketball seasons end early due to COVID concerns.
An outbreak of 80 COVID cases and 8 deaths is recorded at Accordius Health (formerly Grace Rehab) in Stanardsville.
Greene County BOS approves a resolution to bring FiberLync broadband access to some Greene residents from neighboring Orange County; WiFi tower extended on Lydia brings access to a few more.
Greene County resident Dr. Alton Keel shares stories of heading the commission that investigated the Challenger shuttle explosion in 1986.
Former WMHS student Gabriela Vazquez files a lawsuit against the school board for perceived failure to thoroughly investigate alleged sexual assault in 2018.
Teachers and students continue to find ways to succeed despite COVID barriers; RES teachers do a drive-by parade to visit virtual students in their neighborhoods.
Parents complain after COVID exposure ends the WMHS football season after only two home games; Rocha steps down as coach.
The Copper Poppy antique store opens in Ruckersville as the historic red barn is slated for demolition with the widening of the Route 22/33 intersection.
A brief history of moonshine and court days in Greene County, based on extensive study of Greene County Record archives from the Prohibition Era to today.
Virginia enters Phase 2 of reopening and everyone over 16 is now eligible for COVID-19 vaccination.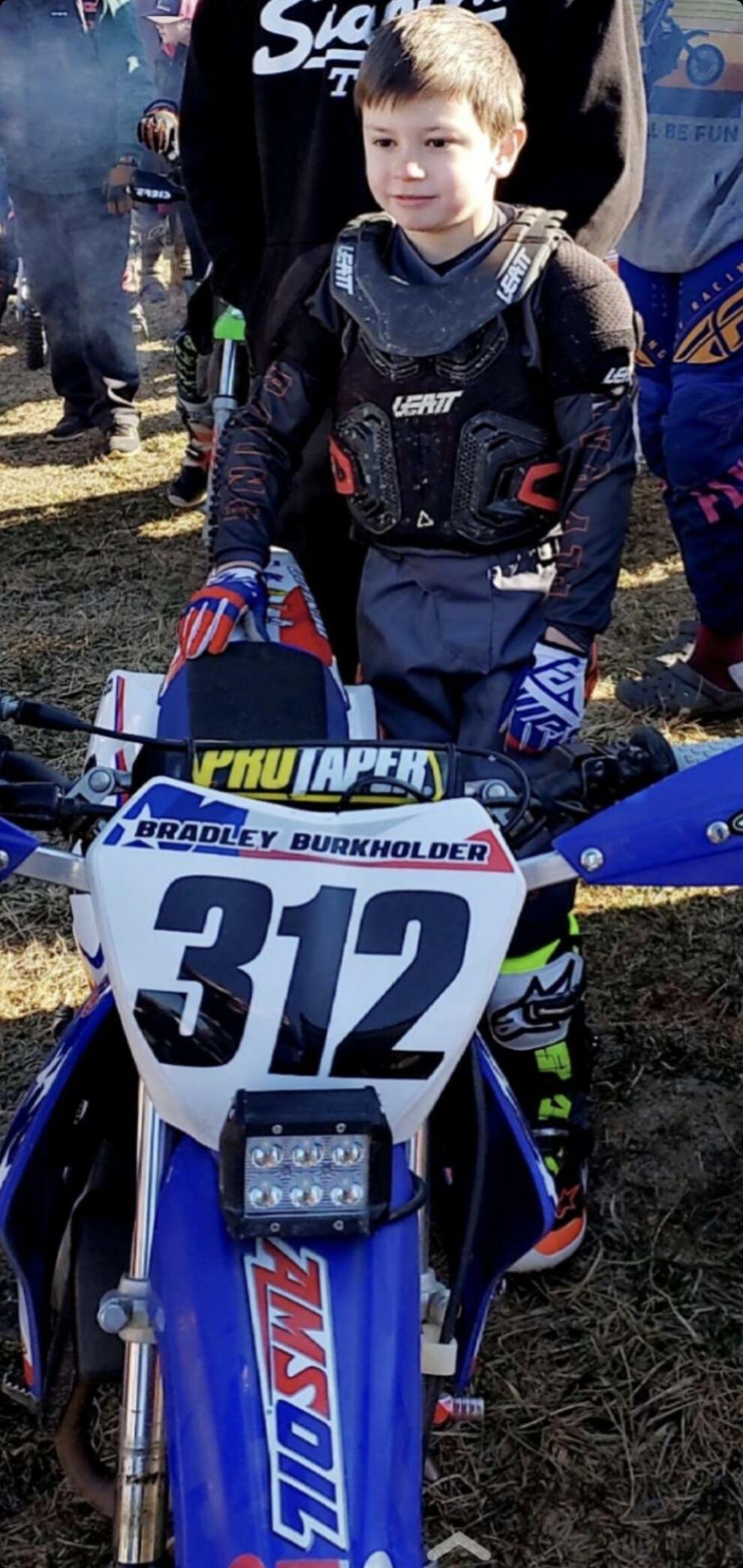 Patti Vogt retires as deputy clerk of the BOS after 42 years serving the county.
New mobile hot dog eatery Order Up finds a new permanent home in Ruckersville.
Judge finds that Stanardsville Mayor Gary Lowe and Dogwood Valley resident Matthew Brown's actions regarding their homeowner's association rise to the level of criminality.
Eight-year-old Bradley Burkholder takes second in VCHSS mountain bike race at Graves Mountain.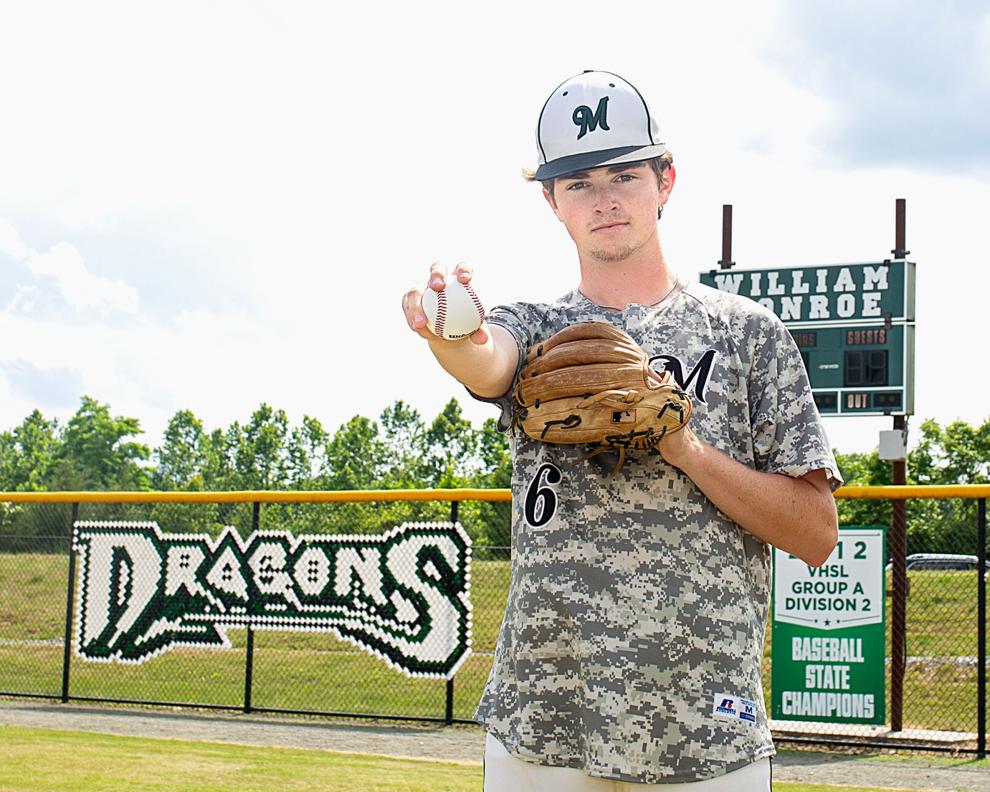 Dragons baseball makes a surprise 7th-inning comeback against George Mason the same week sophomore Waylon Cheek pitches a no-hitter against Skyline.
Culinary Arts students from the Greene County Tech Center take first in the state at annual FCCLA competition with modernized Blueberry Tea Cake recipe.
Sixteen-year-old Josh Johnson dies while on a fishing trip with his family; hundreds gather to remember the football player.
RES second-grade teacher Debbie Day looks back on 42 years of caring for Greene County children.
WMMS students Caroline Bruton and Kayla Shaller take first and Mukund Marri takes eighth in the nation for their National History Day projects.
Red, White, Blue 'n Greene's Fourth of July event in Ruckersville draws tens of thousands of spectators for games, food trucks and the best fireworks seen in years.
Greene County hosts a strongman competition in Ruckersville, bringing back a tradition from the 1980s-90s.
Residents in Greene Mountain Lake protest against new SUPs for AirBnBs in the neighborhood.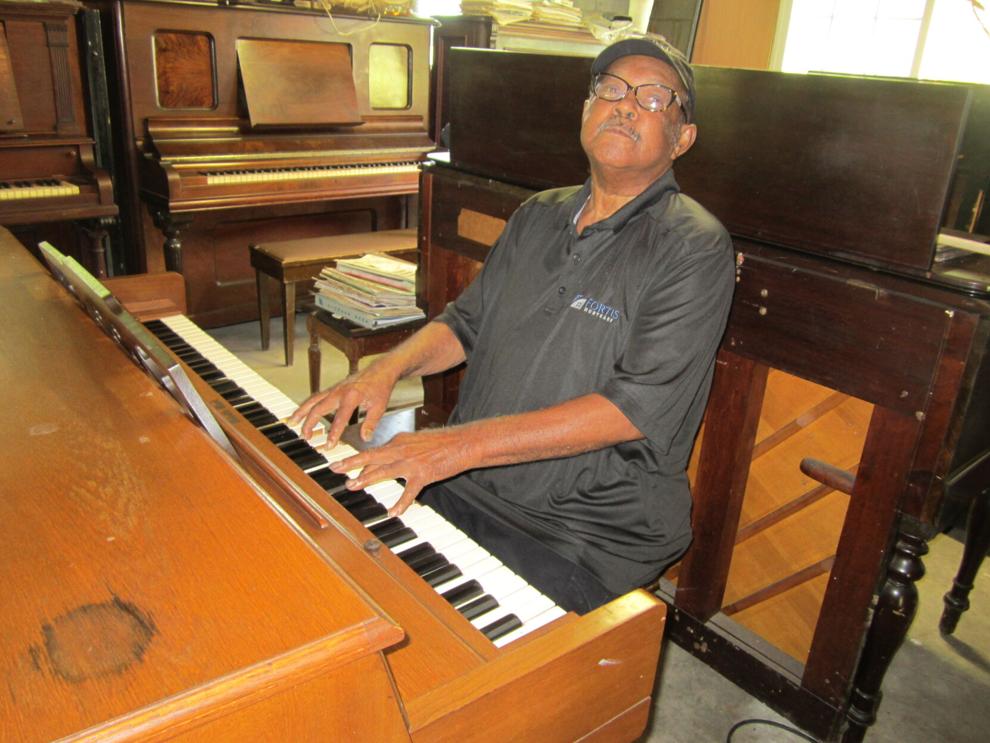 The Groovin' in Greene summer concert series kicks off at Greene Commons in Stanardsville.
Aljourney Williams has been tuning pianos for 75 years—and he still plays a mean Fats Domino.
New art nonprofit Artistic Remedies for Creative Hearts (ARCH) holds open house in Ruckersville.
Local sheep farmer Ann Vonnegut uses natural dyes to color her own wool for weaving projects.
Area residents remember what they were doing on Sept. 11, 20 years later, as locals honor the anniversary with a concert and memorial car show.
The Planning Commission votes to recommend banning all tourist lodging in R-1 residential neighborhoods and the BOS agrees.
The sixth annual Virginia Clay Festival sees success at William Monroe High School.
Local software programmer Bob Baker and his mustache grow a TikTok following of more than 520,000 and takes second place in the National Beard Team USA competition for the Styled Handlebar Moustache category.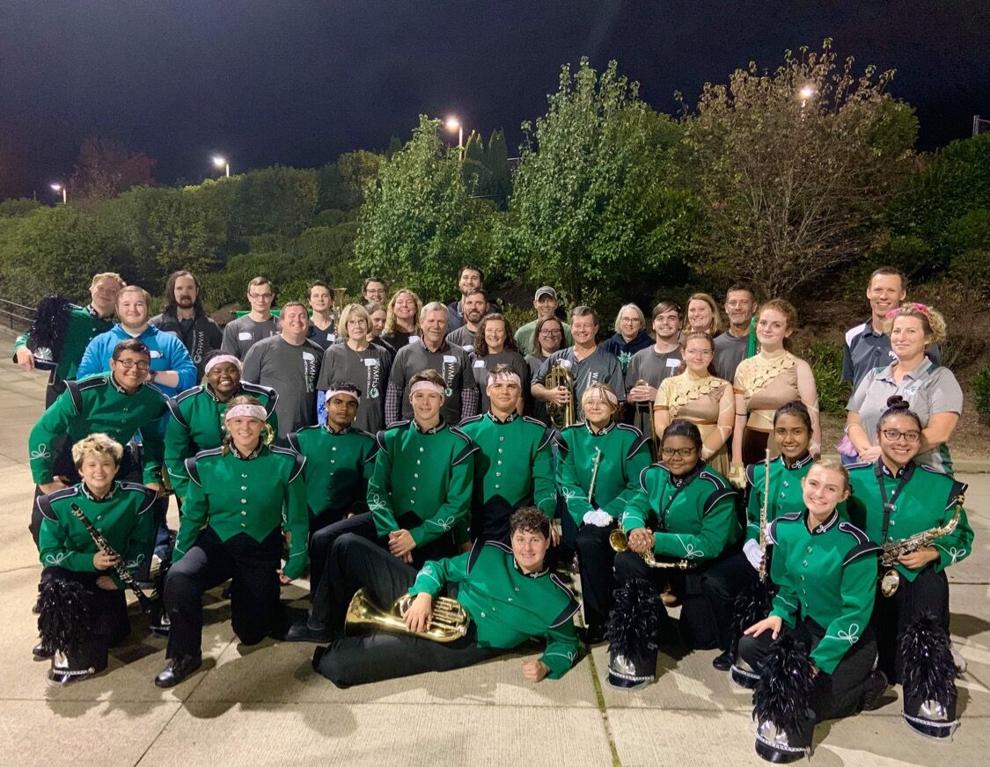 Bambino Buddy-Ball (adaptive baseball where players each have a volunteer "buddy" to help them out) holds its inaugural bash at Greene County Youth Center.
Doris T. Lamb celebrates her 100th birthday with a motorcycle ride up Skyline Drive.
Greene Native hopes to revive Stanardsville's nightlife by opening Mountainside Grill at the site of the old Dairy Queen.
WMHS Marching Dragons celebrate 50 years of history while seeking sponsors to replace their 18-year-old band uniforms.
After more than two decades of delayed maintenance and struggles against the county, neighbors in Golden Hills subdivision band together to patch up the neighborhood's roads.
WMHS volleyball team wins Northwestern District Championship over Meridian in a first since 2014.
Greene Countians salute WWII vet Haywood Lawson, who passed away in September, and others on Veteran's Day with in-person, virtual and drive-thru commemorations.
Record editor Terry Beigie moves on to new challenges as the new grant writer for Greene County.
The season of giving kicks off with 4-H youngsters baking pies for Tuesday's Table, Spring Hill youth gleaning apples for Feeding Greene, teen crafters holding a maker's market to benefit the Greene County Animal Shelter and Toy Lift collecting for needs kids at Christmas.
William Monroe Middle School robotics team M.A.C. Attack places second at regional competition and goes on to compete at a statewide match.
Gov. Ralph Northam announces $2 in grant funding towards universal broadband access, coming to Greene County by 2024 via Firefly Broadband and CVEC.
Planning Commission recommends denial of SUP for glamping resort off Mutton Hollow Road in Dyke after four hours of public comment; issue will go before BOS in January.