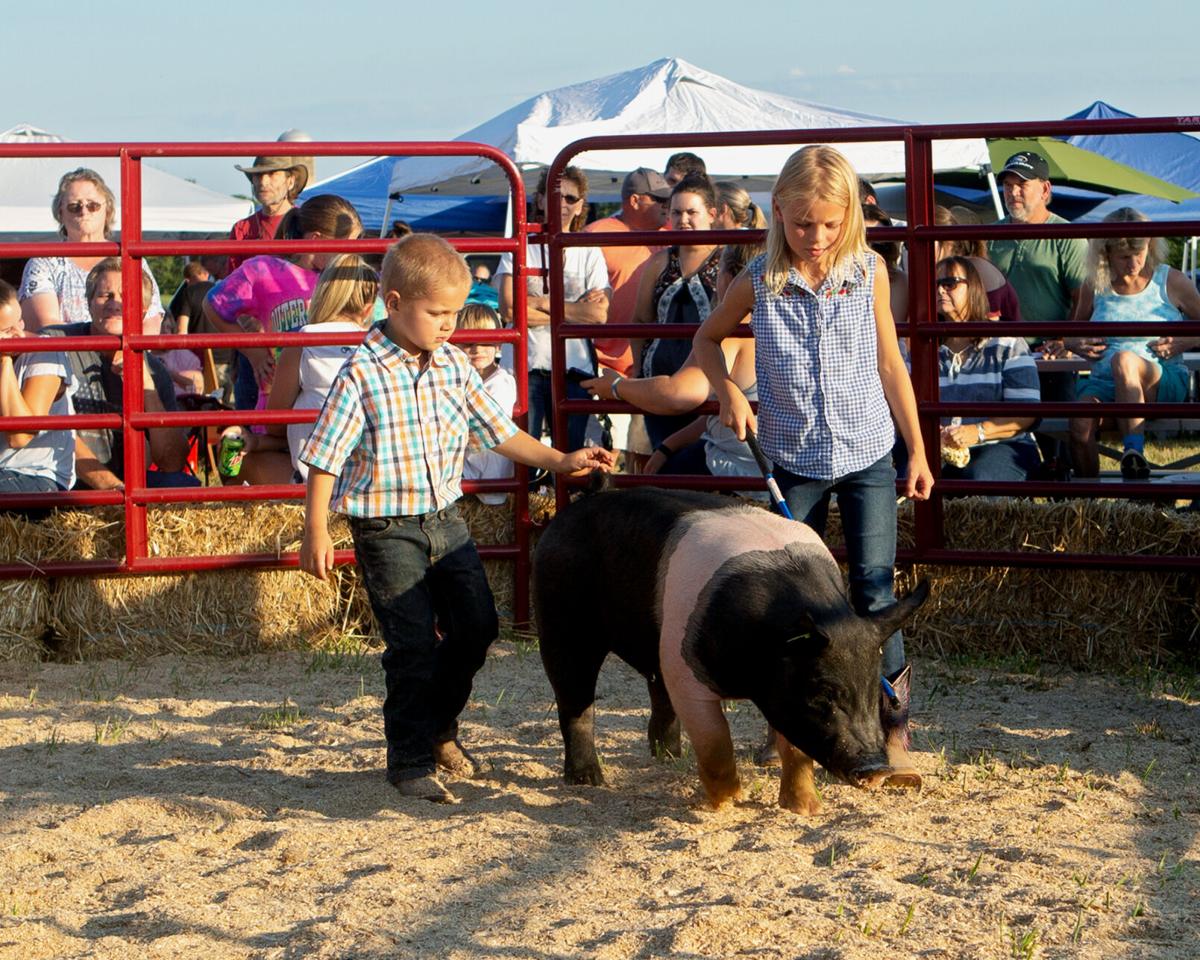 The second annual Greene Farm & Livestock Show will take place
Aug. 6-8 at 13510 Spotswood Trail in Ruckersville. The show opens at noon on Thursday and 10 a.m. on Friday and Saturday and goes until 8:30 p.m. each evening.
Located at a beautiful venue, thanks to the generous land use donation from Carroll Morris of M&M Service and Salvage Yard Inc., the farm show provides the opportunity for Greene County children and teens to show their livestock in a competition setting that showcases all of their hard work in raising and caring for their animals. The farm show originated with the sole purpose of having a place for the kids to be able to show their livestock, and its organizers have built an event that has developed into an old-fashioned farm show, with fair-type rides purposefully being omitted to keep its focus mainly agriculturally related. Add in some kid-friendly fun, music, great food and a vintage, antiques and artisans' market, and there is something for everyone to enjoy. Sponsorships from individuals and businesses in the community keep it an entry-free event.
There will be tractor parades, hayrides, car and tractor shows, farmers and vintage markets, poultry and rabbit judging, Steve Colvin with Colvin Animal Damage Control and his amazing teepee, Built-Rite Portable Sawmill, alpaca, beekeeping and equestrian demonstrations, the Homegrown competition, which is new to the show this year and more. Musical guests include Toni Clare, Cheap Whiskey, Pickin' Daises and New Shades of Blue.
The livestock auction will take place Saturday, Aug. 8 at 6 p.m. Buyer numbers can be obtained prior to the show beginning at 5 p.m. Two very special events will also take place on Saturday, with the new livestock barn dedication in honor of Deborah Garth Deane at 4 p.m. and the auctioning off of a show pig to benefit the Madison-Greene Humane Society in memory of Dr. John Hayes, a well-known and beloved veterinarian from Greene County.
The Greene Farm & Livestock Show is reminding visitors to please remember to socially distance, bring your own chairs for the music and livestock shows and please do not attend if you are ill, have recently been ill or had any sick contact. If you would like to find out more about visiting the show or participating in any of the events, visit www.greenefarmandlivestockshow.org for more information or their Facebook page @GreeneFarm
LivestockShow for the latest news and updates concerning the show.