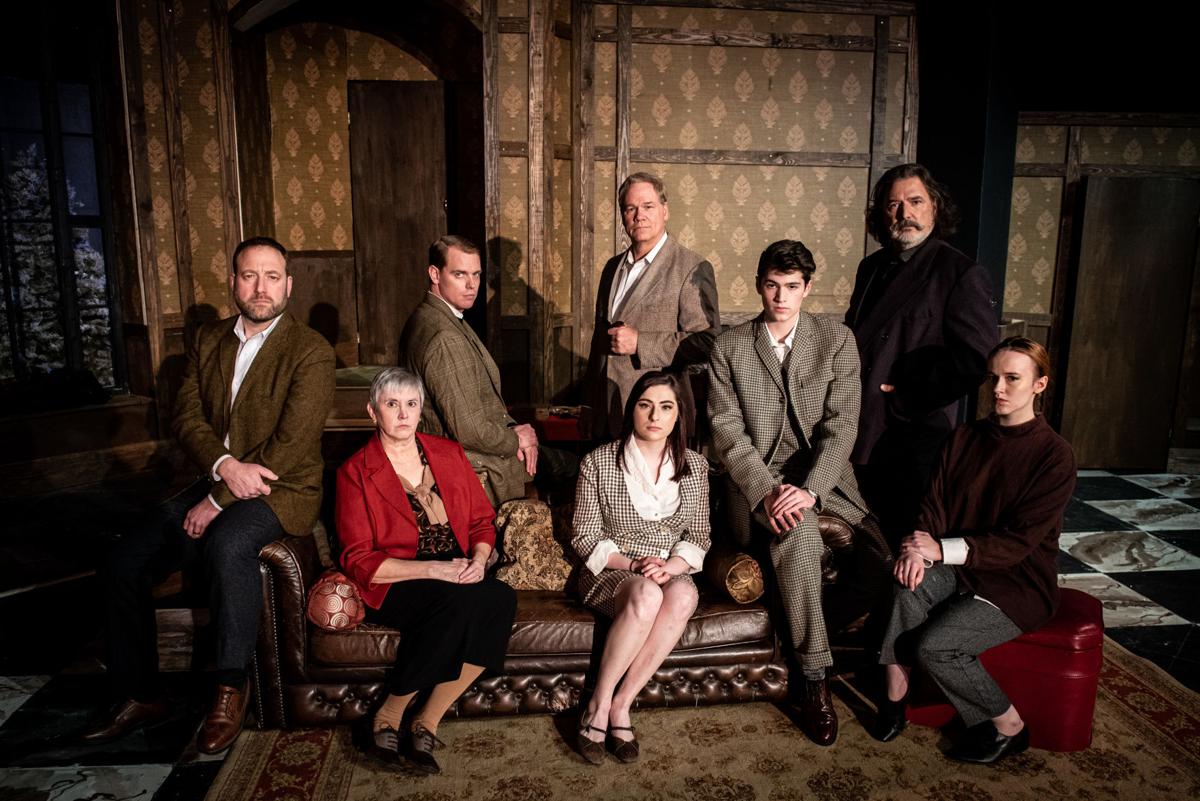 As part of its 47th Season in Barboursville, Four County Players will present "The Mousetrap" by Agatha Christie, opening March 6 on the Mainstage.
The scene of this original "whodunit" is set when a group of people snowed in at a country house discover, to their horror, that there is a murderer in their midst. Who can it be? One by one, the suspicious characters reveal their sordid pasts until at the last, nerve-shredding moment, the identity and the motive are finally revealed. Agatha Christie's classic murder mystery has the distinction of being the World's Longest Running Play, and for good reason.
This production is directed by Clinton Johnston and stars Lisa Weigold as Mollie Ralston, Charif Soubra as Giles Ralston, John Kermgard as Sergeant Trotter, Greyson Taylor as Christopher Wren, Linda Zuby as Mrs. Boyle, Emma Shirey as Miss Casewell, John Baker as Major Metcalf, and Tim Carlson as Mr. Paravicini.
Rounding out the production staff are Mandy Shuker as production stage manager, Charlotte Drummond as producer, Megan Hillary as costume designer, Steven Reid as lighting designer, James Harte as scenic designer, Carl Schwaner as sound designer, Sid Wood as master carpenter, Iney Byfield as properties designer and set dresser, Lisa Grant as dialect coach, Kerry Moran as scenic painter, Erin Wallace as board operator, Nick Hagy as technical director, and Gary Warwick White as production manager.
Agatha Christie's "The Mousetrap" starts Friday, March 6, and runs weekends on the Mainstage through March 22. Friday and Saturday night performances are at 8 p.m., and Sunday matinees are at 2:30 p.m. Adult tickets are $18; Senior citizen/student tickets are $16; children (12 and under) are $14; and all Friday tickets are $10. Contact the Box Office directly for group rates over 10.
Four County Players is Central Virginia's Longest-Running Community Theater, and prides itself on being a cultural destination for Charlottesville and the surrounding areas. For more information or to purchase tickets, call the Box Office at (540) 832-5355, visit www.fourcp.org, or see its Facebook page at www.facebook.com/fourcountyplayers.