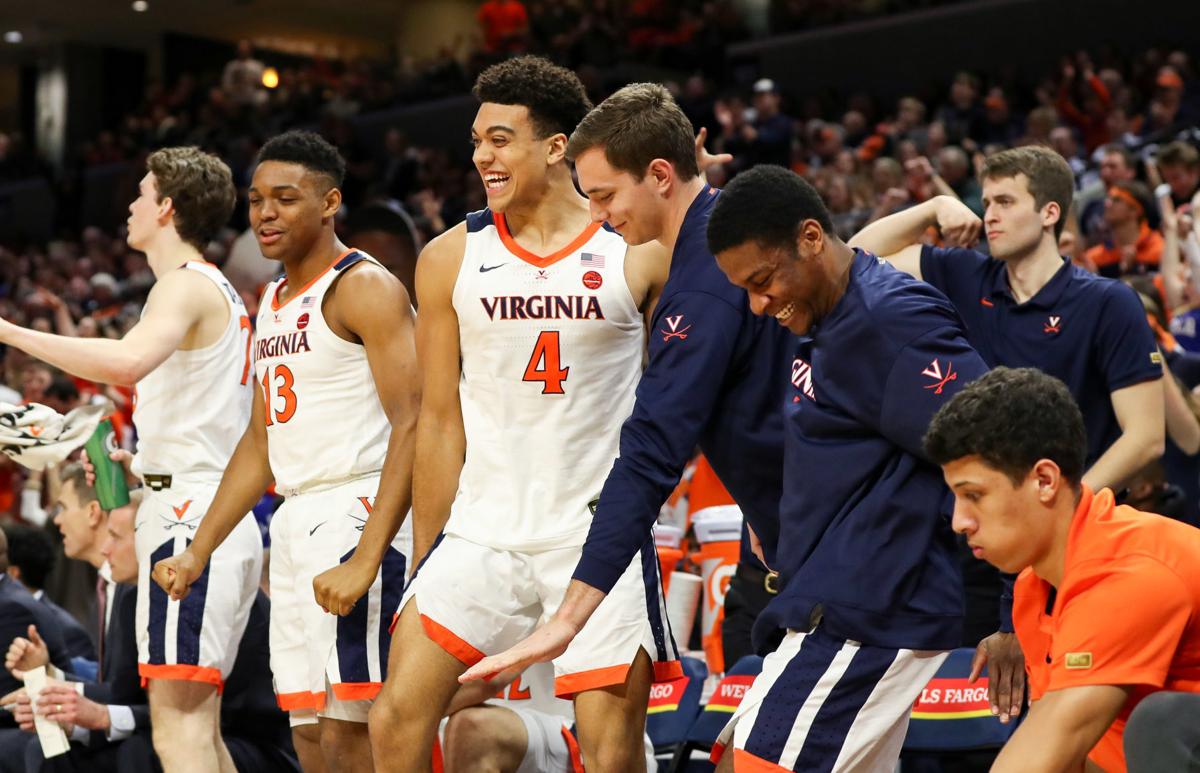 After a six-week absence from the AP top 25 poll, the Virginia men's basketball team returned to the rankings Monday.
Tony Bennett's Cavaliers (21-7, 13-5 ACC) slide in at No. 22 in the latest rankings after taking down Duke on Saturday.
Winners of nine of their last 10 games, the Cavaliers find themselves on the right side of the NCAA Tournament bubble with a chance to finish in first place in the ACC. UVa has a top-4 seed locked up in the ACC standings, which secures a double bye in the conference tournament.
Each of the ACC's top four teams made the AP top 25 this week. Florida State was ranked No. 7, while Louisville was No. 10 and Duke was No. 12.
UVa's ability to win close games deserves ample credit for boosting the Cavaliers back into the top 25. The Wahoos have won five of their past six games by three points or fewer. In its past 10 games, Virginia is 9-1 with a point differential of just plus-31. UVa isn't blowing teams out, but it keeps winning.
The team's current six-game winning streak is its longest since starting the season 7-0.
Virginia dropped out of the poll on Jan. 13 after losses to Boston College and Syracuse. Despite being unranked, the Cavaliers earned at least one point in the poll every week since dropping out of the rankings.
Thanks to six wins in a row the Cavaliers are back from the receiving votes section and into the traditional top 25.
Be the first to know
Get local news delivered to your inbox!