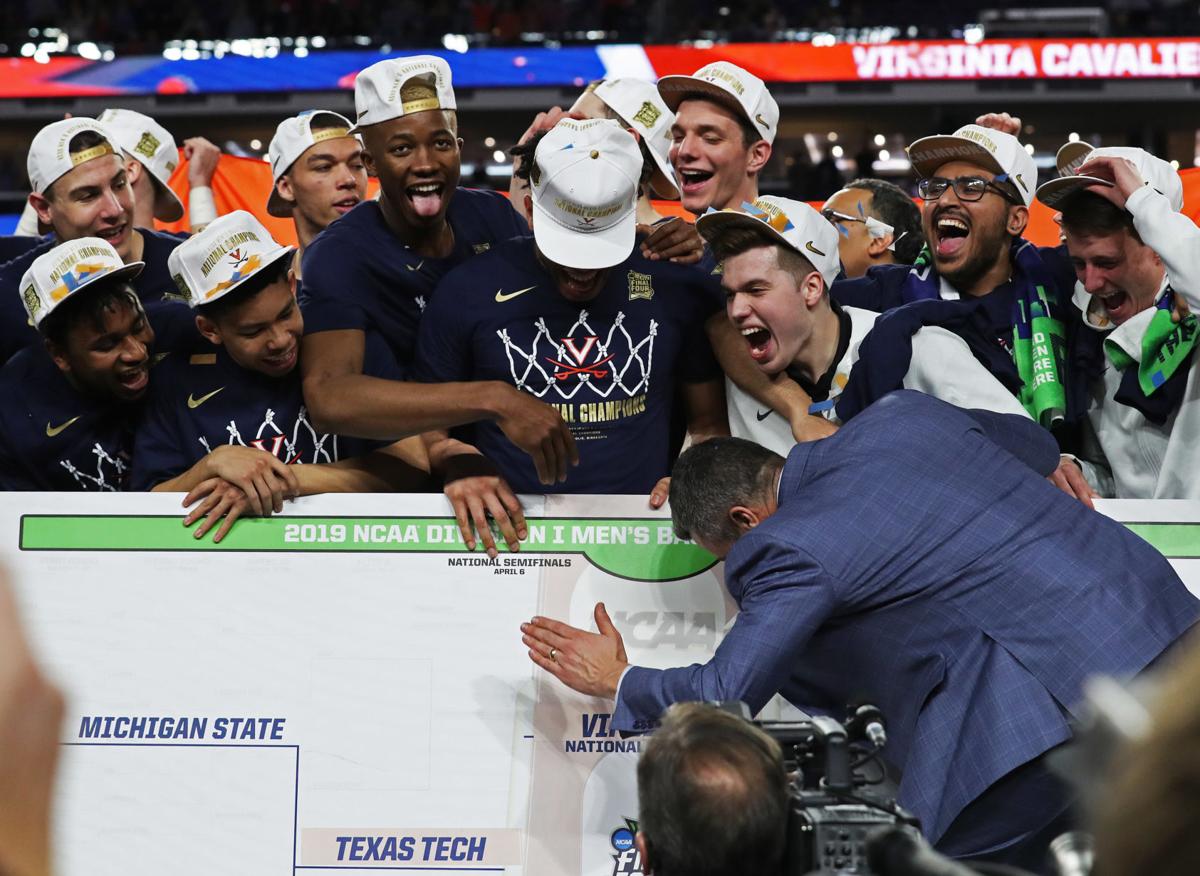 The Virginia athletics department finished eighth in the final 2018-19 Learfield IMG College Directors' Cup standings, which were released on Friday.
Points in the Directors' Cup, which recognizes overall excellence in athletic departments, are awarded by a school's NCAA postseason finish in 19 sports, four of which must be men's and women's basketball, baseball and volleyball.
It is the Cavaliers' best finish in the competition since 2016, when they also finished eighth. Virginia placed 21st last season and 19th in 2017.
Led by national championships in men's basketball and men's lacrosse, Virginia finished in the top 10 in the standings for the sixth time this decade and in the top 25 for the 13th consecutive year.
"Our top-10 finish in the Directors' Cup reflects the hard work and dedication of our student-athletes, coaches and staff," Virginia Director of Athletics Carla Williams said in a release. "We had a fantastic athletics season, highlighted by a pair of NCAA championships. Our fans gave us incredible support, and we look forward to ensuring our sports programs are a source of great pride for the University, the community and the commonwealth."
Stanford won the Directors' Cup for the 23rd consecutive year after finishing with 1,567.75 points. Michigan was second with 1,272.25 points.
Along with winning two national championships, 21 other Virginia teams — or programs with individuals representing their teams — made postseason appearances.
The Cavaliers captured two conference championships (men's lacrosse and rowing) during the 2018-19 athletic year, bringing its total since the spring of 2002 to 81, the most of any ACC school during that period.
Individually, Jordan Scott became the first ACC male athlete to win the indoor national championship in the triple jump, while wrestler Jack Muller was the runner-up at the NCAA Championships in the 125-pound weight class.
Four Virginia coaches won ACC Coach of the Year honors: Tony Bennett (men's basketball), Andres Pedroso (men's tennis), Lars Tiffany (men's lacrosse) and Bryan Fetzer (men's outdoor track & field).
UVa was one of five ACC programs to finish in the top 25 of the Directors' Cup standings. The others were Florida State (7th, 1,046.25), Duke (9th, 1,001), North Carolina (10th, 987) and Notre Dame (17th, 885).
UVa is expected to finish first in the Capital One Cup's men standings when they are released in the coming days. That competition is divided into men's and women's sports.
Be the first to know
Get local news delivered to your inbox!