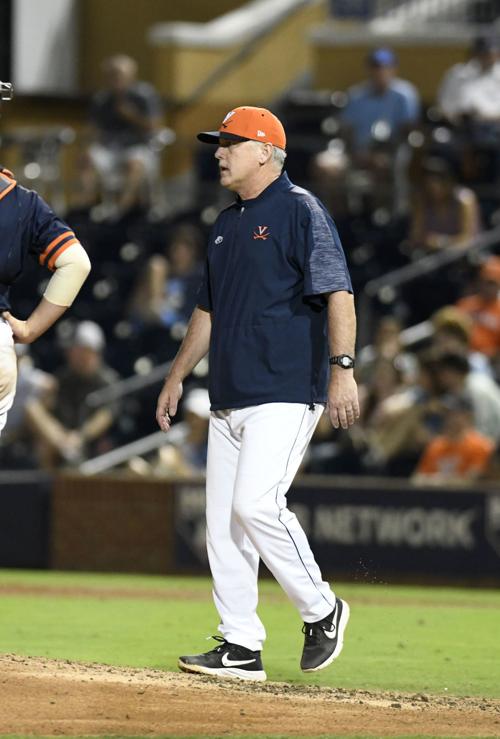 Three weeks ago, news broke that longtime Virginia baseball pitching coach Karl Kuhn accepted a job as the head coach at Radford. Since then, head coach Brian O'Connor has pursued a replacement for one of the most decorated pitching coaches in the country.
"We've been working to do a national search for three weeks, and that's coming close to an end," O'Connor said. "Hopefully we have somebody on board here soon."
Kuhn left a lasting legacy at Virginia, winning Collegiate Baseball's 2014 National Pitching Coach of the Year honor and helping lead the Cavaliers to a national title in 2015.
Kuhn's 16 years in Charlottesville saw him lead a staff that garnered 97 shutouts, 42 Major League Baseball Draft selections and eight MLB players.
"Certainly we are excited for Coach Kuhn and his opportunity at Radford," O'Connor said. "The guy served this baseball program with loyalty, commitment and hard work for 16 years here."
Replacing Kuhn won't be easy, and the current pitching staff notices the absence of Kuhn, a beloved coach and personality in the clubhouse.
"I miss him," said fifth-year senior Chesdin Harrington. "That was somebody that was really influential in my baseball career, but also my life, too. I'm certainly gonna miss him. What he's done for this baseball program is unmatched."
In the immediate absence of Kuhn, O'Connor and assistant Matt Kirby are handling the pitching coach duties. Harrington and fellow fifth-year senior Evan Sperling say there's a noticeable difference between Kuhn and O'Connor, but they like O'Connor's intensity and coaching style.
Sperling mentioned that O'Connor stresses the importance of pounding the strike zone.
The Cavaliers have missed out on the NCAA Tournament the past two seasons, posting an ERA of 4.68 last season and an ERA of 4.15 in 2018. UVa posted a solid 3.49 team ERA during its national championship season in 2015, which was good for 56th nationally. Last year's mark of 4.68 ranked 121st nationally. Sperling and company hope throwing more strikes will lead to a better overall pitching performance.
"I know that's a big focus for our pitching staff this year," said Sperling. "Coach O'Connor has kind of nailed it in the first couple weeks of individuals, and we're trying to throw as many strikes as possible and fill up the zone."
O'Connor spent last summer returning to his coaching roots, leading the pitching staff of USA Baseball's collegiate national team under his former boss Paul Mainieri, the current head coach at LSU. O'Connor served as Notre Dame's pitching coach to start his coaching career in 1995. He worked for Mainieri until coming to UVa in 2003.
A smile came to O'Connor's face when discussing his work with Team USA. He said the experience got his juices flowing, and that he "left that experience with a lot of excitement." Harrington mentioned a difference in O'Connor since Kuhn's departure, saying the head coach is more willing to share his opinions and has embraced a hands-on approach as the interim pitching coach.
It's not easy to replace an assistant coach like Kuhn, but O'Connor's previous experience and summer gig with USA Baseball make the process easier.
While the search for a new pitching coach is nearing an end, O'Connor embraced the hands-on approach Wednesday afternoon, leading the pitchers through as assortment of drills. Once he finds his new coach, O'Connor expects to return to his CEO-like role.
"I've learned as a coach when you have high quality people around you, you let them do their job," O'Connor said. "I learned that from my mentors, and I let Coach Kuhn do his job, and he was tremendous at it."
Be the first to know
Get local news delivered to your inbox!