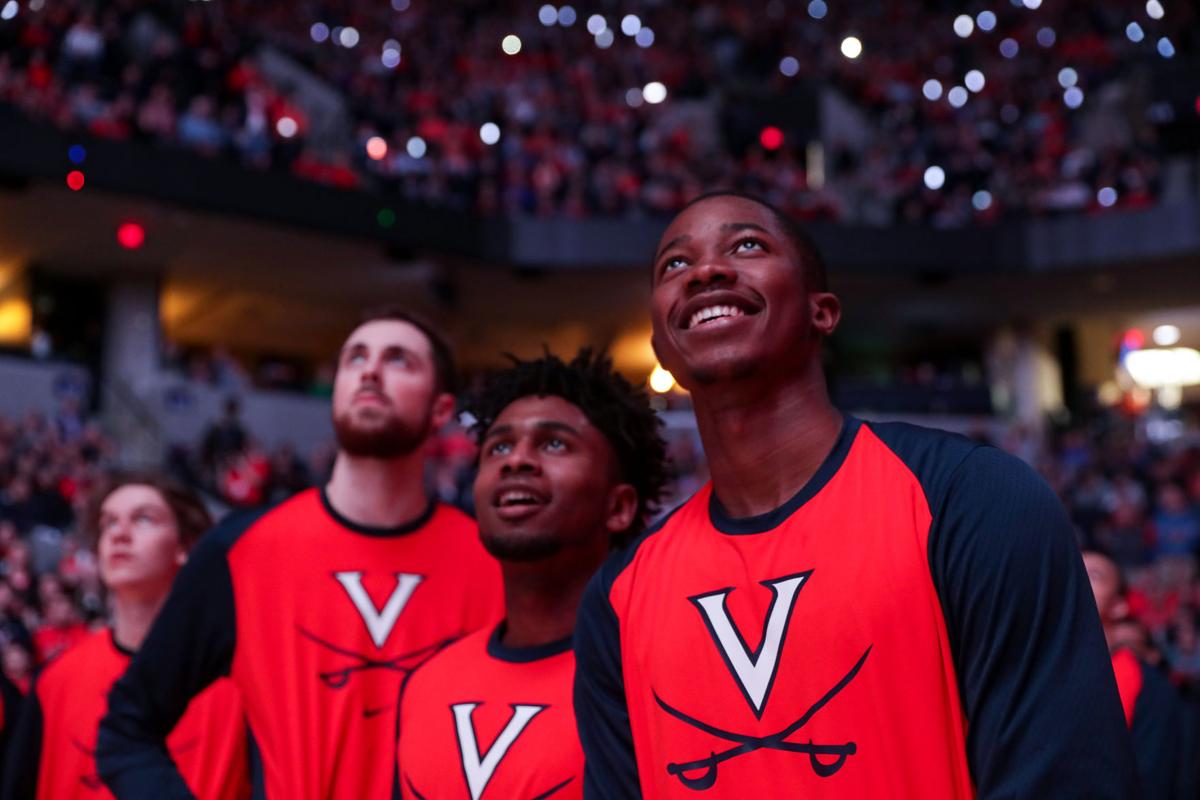 Eyes open, the 14-year-old boy slapped his alarm clock silent. It was 5 a.m. He pulled himself out of bed, bounding into the streets of Conakry, Guinea, to run while the rest of the nation slept.
He ran because he had to. Because he needed to make up for lost time. Because if he wouldn't, who would?
"When I was young, I was observing everything, deeply. It bothered me," he said.
A developing nation, Guinea has languished under the grip of corrupt politicians since declaring independence from France in 1958. Conakry is Guinea's capital, a port city known as the nation's cultural and economic hub. It is no Washington, D.C. Traffic lights are hard to find. While foreign investors have poured resources into building infrastructure in the nation's mountainous regions, where mostly interloper miners extract bauxite, the ore from which aluminum is derived, Conakry has been saddled by overpopulation.
And so the boy kept running, even when his breathing became labored and the miles added up. He ran through the streets he rarely trafficked in the daylight, streets stuffed with laborers scraping for work, hopeful to earn enough money to send their children to bed less hungry than the night before.
In a few years, he would earn a scholarship to play basketball at the University of Virginia. He would force himself into Coach Tony Bennett's rotation, bringing himself to the doorstep of his goal.
But first Mamadi Diakite needed to get through mile seven, which turned into mile eight, which gave way to mile nine. His legs grew heavy. A voice in his head piped up:
I got to make it. I got to make it.
He felt like stopping. With an NBA contract, Diakite believed, he could use his earnings to create infrastructure for sports programs and better education in Guinea. He could create opportunities for his people to be the masters of their own fates.
He could put the ball back in their hands.
---
Like many Guineans, Aboubacar Sidiki Diakite and Aminata Kaba harbor a religious reverence for their country, a pride intensified by the constant churn of chaos perpetuated by outside forces.
Seeking to provide a counterbalance to their nation's ills, they both grew up to be doctors, and they expected their children, including their youngest, to find their own ways to give back to the impoverished nation.
It was on the first day of his first Ramadan that Mamadi Diakite realized his purpose. Muslims are obligated to fast from sunrise to sunset during Ramadan, the ninth month of the Islamic calendar. And Diakite, then 13, couldn't do it. He cheated. His throat was dry. He chugged some water.
He was struck with a realization: "Wow, [people are] really going through that every day. I have like four meals a day."
Peeling back the cocoon of his comfortable life, where he had blossomed into a happy-go-lucky kid addicted to playing soccer and making friends, Diakite decided then he needed to do something to help his country.
One sport seemed the natural route to take. He had already been blessed with the right genetics. At age 14, the 6-foot-7 kid picked up a basketball for the first time.
His path was full of growing pains.
A lifelong soccer player, he found the mechanics of basketball vexing. Dribbling was fun, but that was about it. He struggled with proper shooting form: How, exactly, was he supposed to pull the funny orange sphere behind his head and throw it toward the basket?
Michael Jordan videos were his lone portal into the sport. He approached the game with wide eyes, thirsty to extract as much from his trainers as possible. That attitude rubbed some the wrong way. A doubter determined to put Diakite in his place challenged him to a game of one-on-one and emerged victorious.
Diakite wasn't the first Guinean to embark on this experiment, he said. Many had tried to use the sport as a vehicle to the United States in the past, only to fail and disappear.
But Diakite would not be dissuaded by the specter of irrelevancy. He kept training, pounding the ball into the pavement until his mother called him in for dinner. He worked on his jumper. Eventually, he challenged the same guy to a rematch.
"I beat him," Diakite said.
---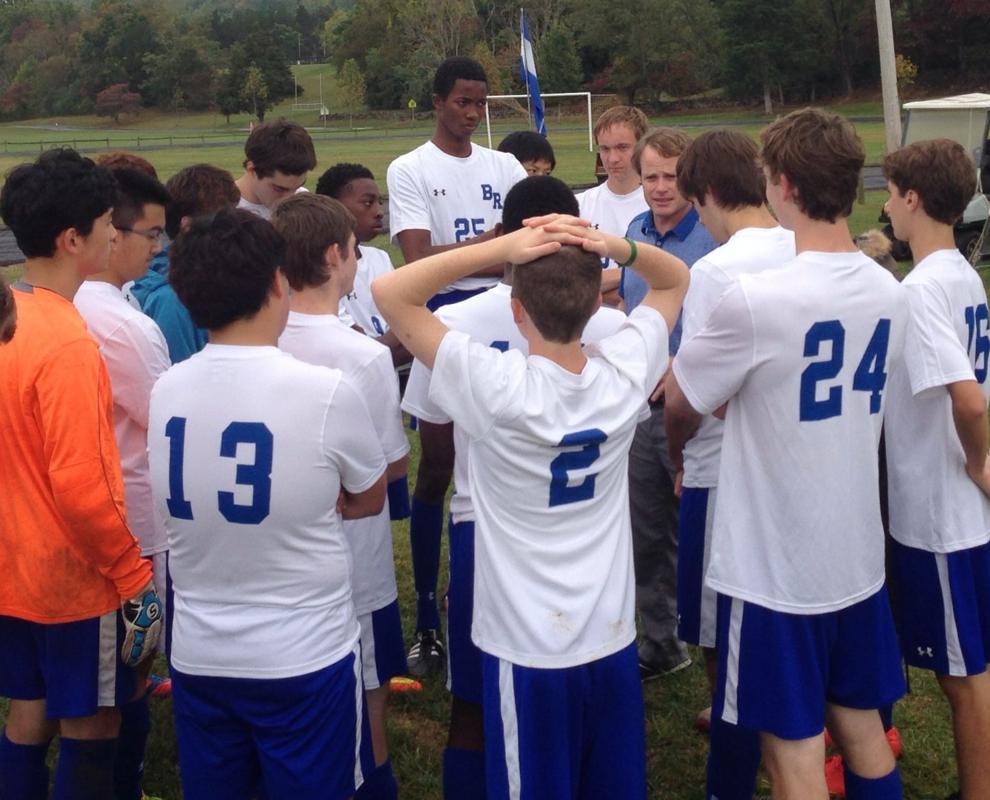 Experience level aside, Diakite possessed a pair of key basketball attributes: Height and athleticism. He needed to put on weight, sure, but he made opponents look like toddlers and the hardwood a trampoline.
The coaches at the Blue Ridge School in St. George, a boarding school home to many international students, deemed him a project worth undertaking. Two weeks before his 16th birthday, he boarded a plane for the United States. He enrolled as a second-semester sophomore in January 2014, despite being old enough to be a junior, so he could spend more time working on his English.
From the moment Diakite stepped on Central Virginia soil, he realized his preconceptions of America were greatly distorted. He had expected what he had seen in music videos: rappers parading through the streets, surrounded by pretty girls, dancing and, "getting money."
"People think it's like that. And when you come here: 'Oh! Hang on a second. Let me take a step back. What's going on here?'" Diakite said.
Playing in organized basketball for the first time, Diakite delighted in swatting the ball away from helpless, shorter opponents. But he also struggled to wrap his head around the intricacies of traveling. The rule book was vexing; referees' loose interpretation of it proved more so.
"He was like a baby giraffe," Blue Ridge coach Cade Lemcke said, "just put out there in the field."
The field was cavernous, sure. But it had its charms. One of Diakite's gifts was his buoyancy, his ability to pull people into his orbit. Lemcke got sucked in.
When his classmates left the boarding school for breaks, Diakite often shacked up with the Lemckes. He joined them on holidays and trips, for Thanksgiving and Easter Sunday. On a trip to California, Diakite joined the family for a day at Knott's Berry Farm theme park. The day was full of smiles, even though he exceeded the height limit for much of the rides.
Thousands of miles from home, Diakite's connection to his family was limited to phone calls and texts. In the Lemckes, he found unconditional support.
"[My kids] were 4, 6 and 8, when he was here, so they would tackle him and try to wrestle him like they would a big brother," Lemcke said. "He wants to have fun with everybody and enjoy that time. It was natural for him."
It was that charm that led to Blue Ridge soccer coach Matt Bennett asking him to join his team in the fall of 2014. A striker, Diakite was one of the Barons' top scorers and most popular teammates.
The coach saw a different side of Diakite when he invited him to speak to his history class. His spindly legs hanging off the edge of the auditorium stage, Diakite methodically recounted Guinea's brief political history, one brutal leader after the next.
"I just got a sense that his family instilled in him that, 'We're lucky and it's up to us. We're a very fortunate family,'" Matt Bennett said. "There's almost like a sense of duty to him to be a spokesman for his country."
---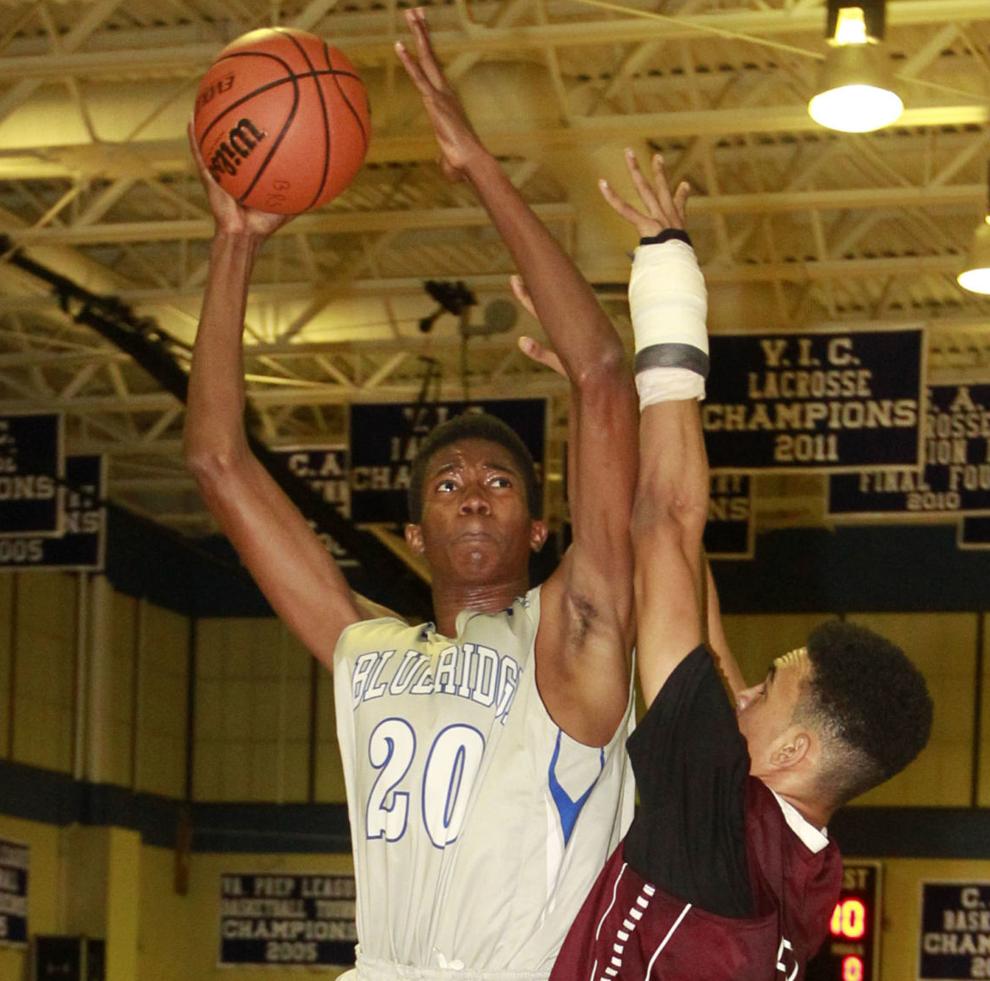 After his second basketball season, during which he averaged 12 points, eight rebounds and four blocked shots, leading Blue Ridge to the Virginia Independent Schools Athletic Association Division II state championship, it was deemed Diakite was ready for the next step.
He passed his remaining classes at Blue Ridge in the summer of 2015 and reclassified to his original age group, so he could join Virginia for a redshirt season.
The transition proved challenging.
"I'm telling you, if you're not tough, you're going to give up," Diakite said.
His mind sometimes wandered there. The 200-year-old university founded by Thomas Jefferson, with its Rotunda and its Lawn and its ambitiously designed buildings full of high-achieving students, was a culture shock for the kid from Guinea.
So were the expectations of him as a Division I basketball player. He had to attend class, attend practice and be an active student. He pushed himself to mimic Isaiah Wilkins, the hyperenergetic Cavaliers forward who won ACC Defensive Player of the Year as a senior in 2018. He had to make sacrifices.
Diakite had grown up praying five times a day, but his schedule at Virginia didn't allow time for spiritual reflection.
"It was a challenge," former Virginia assistant coach and current UNC Charlotte head coach Ron Sanchez said. "I don't know if he knew what he was getting into."
He found a way. He started wearing a bracelet that read, simply, 'Guinea,' peering down at his wrist when he needed a shot of motivation.
And he found a mentor. Mamadi Diane, whose father is from Guinea, was a standout Virginia guard from 2005-09, and after a brief career overseas, returned to Grounds in 2017 to enroll in the Darden School of Business. During school breaks, he flies to Guinea, where he works for his family's company, Consolidated Mining Corporation, which aims to level the playing field in Guinea's bauxite sector by employing local workers.
That Diakite and Diane shared a first name was a fun starting point. That their fathers knew of each other from life in Guinea brought them closer together. That they shared a passion to help the West African nation succeed made them brothers.
In time alone with Diakite, Diane saw shades of the caring spirit of the Guinean people. In Guinea, Diane said, he once saw six drivers pull their cars over to the side of the road to help a man whose vehicle needed pushing. When the Diane family made a big pot of rice and sauce for the workers tending to their garden, the laborers called on their friends working at nearby locations to share the food with; never mind that they seldom consume three meals a day.
"When we talk about that attitude and [Diakite] being personable and fun loving, I think it comes from, [Guinea], where you see that," Diane said. "The people there, even though there is so little, I think the people are happy and always willing to help people."
That same spirit sometimes made Diakite late to class early on at UVa; he couldn't walk through Grounds without stopping to say hello to passerby. And it's also the reason why he attracted a legion of supporters dedicated to pushing him forward.
"He's always had a real joyful, playful spirit about him," Tony Bennett said. "It's contagious."
---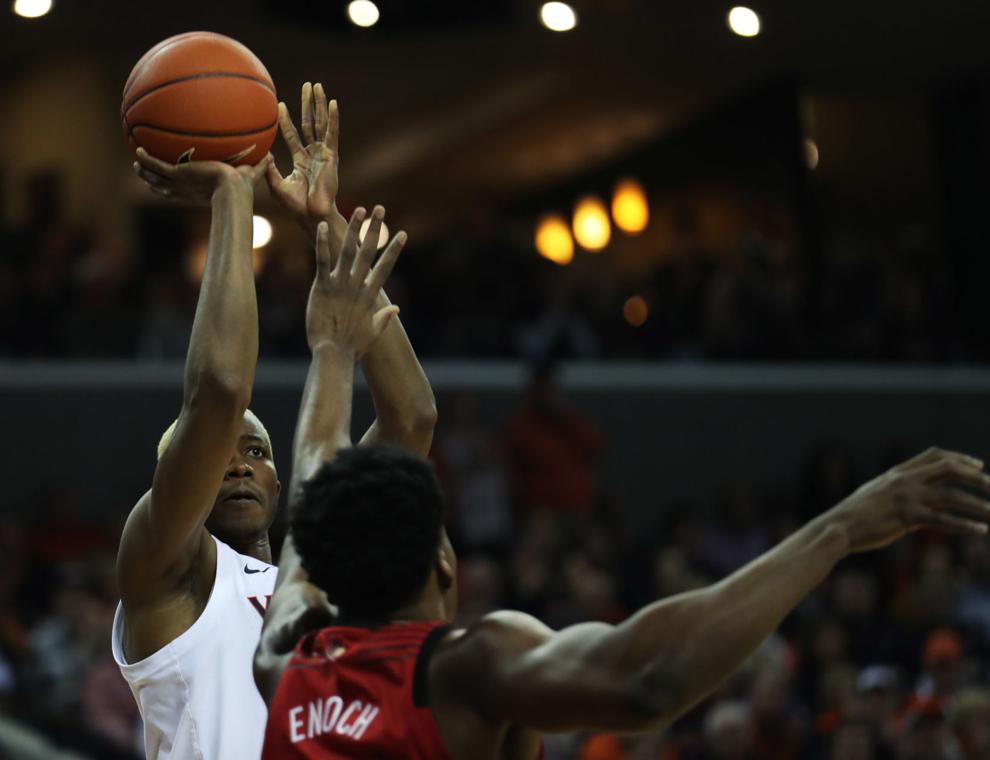 "The old adage is, it takes a village," said T.J. Grams, the Cavaliers' basketball team's director of academics. "Mamadi has had a village at UVa."
With Bennett running a program built on selflessness, Diakite found innumerable allies. Grams, for example, was tasked with organizing his daily class schedule. Sanchez worked to find ways to harness Diakite's natural athleticism into the Pack Line defense. Diakite's evolving grasp of English proved a barrier.
"We may say a certain thing and expect [him] to know it, and he's looking at us like, 'Coach, what does that mean?'" assistant coach Jason Williford said. "Just pull him aside and go, 'Do you understand what a stagger is?'"
The staff's patience paid off. After providing minutes as a reserve in his first two active seasons, Diakite has been a regular part of Virginia's rotation in 2018-19. He started 17 of the team's 30 regular season games, and at one point had blocked a shot in 20 consecutive contests, the longest such program streak since Cavaliers legend Ralph Sampson did it for 55 straight games from 1981-83.
Diakite is expected to stay at Virginia through 2019-20 for his final season of college eligibility. With redshirt senior Jack Salt moving on from the program, Diakite is likely to slide in as the team's starting center next season.
"He has a chance to be one of the best defensive players in college basketball next season," said Sam Vecenie, who covers the NBA Draft for The Athletic.
Diakite knows his stock is rising. He's embraced his bigger role this season with a wide smile, as can be seen during his postgame media appearances. While many players slog through interviews, prioritizing brevity over substance, Diakite looks reporters in the eyes, taking his time to find the right words.
He can see the endpoint. With an NBA contract (the 2018-19 minimum for an NBA rookie is $838,464), he said, he can help create infrastructure and feed his people: "With $10,000 a month, I can take care of a lot of things in Guinea."
The grind has worn on him, though. He can hear Guinea in his own voice, his accent carrying the sound of Conakry. But he misses his family. His father has seen him play at John Paul Jones Arena once. Sometimes, late at night, he'll return to his room after a full day of school and basketball and feel consumed by doubts: This is too much for me.
"I have my family telling me. 'Come on. Come on. You can't be close to the fruit and not take it. You've got to seize it,'" Diakite said, grabbing at imaginary fruit. "Not many people get these kinds of opportunities back home. They're all looking up to you, like [you're the] president, in a sense."
And then he'll sleep his fears away, only to open his eyes the next morning and do it all again. Guinea is depending on him.
The ball is in his hands.