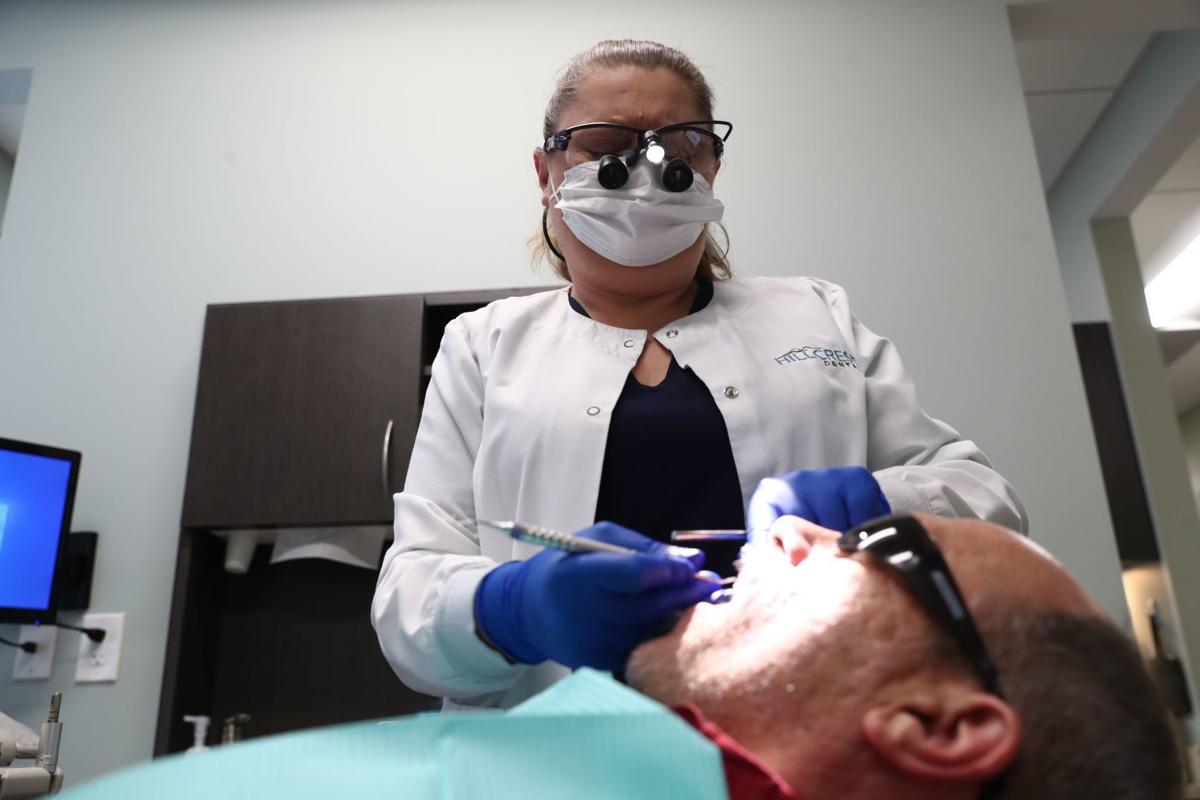 No cases of COVID-19 have been confirmed in Central Virginia, but the novel coronavirus that has shuttered Italy's borders and closed Chinese cities already has had a significant local impact.
Concerns about potential transmission of the virus led organizers on Tuesday to cancel the Virginia Festival of the Book, the five-day extravaganza of the written word slated for March 18 to March 22.
"It is with heavy hearts that we write to let you know that we have made the difficult decision to cancel the 2020 Virginia Festival of the Book," organizers wrote in an announcement on their website. "In the rapidly evolving public health situation, where much is still unknown about the coronavirus, we do not feel that it is an acceptable risk to hold the 2020 Festival as planned. Unfortunately, given the way we operate, it is also not possible for the Festival to be rescheduled."
Worry about the virus has also led some area senior living communities to restrict access to residents and sparked area residents to clear grocery store shelves of hand sanitizer, sanitizing wipes, bottled water and toilet paper.
Festival officials said they are "currently working through many other implications of this cancelation" and will post updated information on vabook.org.
But that's not the case across the country. Nearly 800 cases have been reported nationwide with 28 deaths, according to a tracker from Johns Hopkins University. Nearly two dozen of those were in Washington state, including 20 people who were residents of one King County nursing home.
"There is a question about what is best for the community and we had to figure out what that would be," said Festival of the Book Director Jane Kulow. "It was a real gut-check when we saw what happened in Washington state."
For the Festival of the Book, which draws between 20,000 and 30,000 attendees annually and more than 300 authors, speakers and panelists each year, the potential risks outweighed the extensive planning, scheduling and financial outlay to put the festival together.
"We worked for the better part of a year and put our hearts and souls into putting together programs that the community values, but we have to think about what makes the most sense for our attendees," Kulow said. "We have programs that attract hundreds of people for luncheons and breakfasts and we have programs in venues that seat more than a thousand. It was a tough decision to cancel, but we feel very confident it was the right choice."
Kulow said the festival's website includes a list of books that were to be topics of festival programs and recommended people visit local bookstores to stock up on reading material.
The festival is not the only group taking precautionary measures. The University of Virginia, which is currently on Spring Break, has released a statement discouraging air travel for non-essential purposes. Travel to countries hit hard by the virus was banned by the university and travel to large gatherings discouraged.
According to statistics compiled by the World Health Organization, people 60 and older have the most likelihood of dying from virus complications, with those 80 and over having a nearly 15% chance of dying.
Of the estimated 4,300 deaths worldwide, none has been reported in children younger than 9, the statistics show.
Kathryn Goodman, spokeswoman for the Thomas Jefferson Health District, said that jibes with the figures the department has been tracking.
"We are working with all of our community partners and right now the risk is low for community spread, but it's also quite probable that it could happen," Goodman said. "What we're seeing is that the people most at risk are over 60 years old and the fatality rates are highest for those over 80."
That's generating some concern among nursing homes and adult living communities.
"As a precautionary measure we are restricting access to our apartment building to essential services only to ensure the health and safety of all residents and staff," officials with The Independence in Albemarle County posted on their Facebook page.
"Please refrain from visiting if you or your guests are showing any signs of cold or flu-like symptoms to prevent the spread of illness," the statement reads. "As a senior community, our risks are greater than the rest of the population and we thank you in advance for understanding that the health and safety of our residents and staff is our number one priority."
Health care workers are less worried because most already take precautions when seeing patients.
"It sounds ominous, but we always take precautions as if everyone has something communicable," said Dr. Ryan Buckwalter, with Hillcrest Dental in Charlottesville. "We use masks, gloves, autoclaves and cold sterilization techniques every day. It's unlikely that anyone would contract a virus in a medical office."
Buckwalter said he understands if people take extra precautions, including canceling appointments.
"It's a concern. We understand that," he said.
That concern led area residents to raid grocery store shelves of antiseptic wipes, sanitizing products and hand sanitizers. Most stores visited on Tuesday had empty shelves where those goods, bottled water and even toilet paper, are normally stocked. Stores are also asking customers to limit purchases of particular items, such as antiseptic wipes, so that there is enough to go around.
"We stocked the shelves this morning and now the shelves are empty," said one employee in the Target store in Hollymead Town Center Shopping Center. "It's only 1 p.m."
Goodman said regular hand washing with regular soap has been shown to disrupt virus transmissions even better than hand sanitizer. She said it's good for people to be cautious by stocking some food in case of a possible quarantine.
"We don't want people to panic, but we do want them to prepare. Extra food is a good thing and we're working with some area businesses that deliver food and goods to discuss how their employees can protect themselves, if needed."
Goodman said the numbers of positive cases in Virginia could increase as more people are tested.
"We don't know what's going to happen. There is always the possibility that we may have to take extreme measures like closing a school or something, we just don't know right now," Goodman said. "It's a day-to-day situation. Sometimes it seems like it's hour-to-hour."