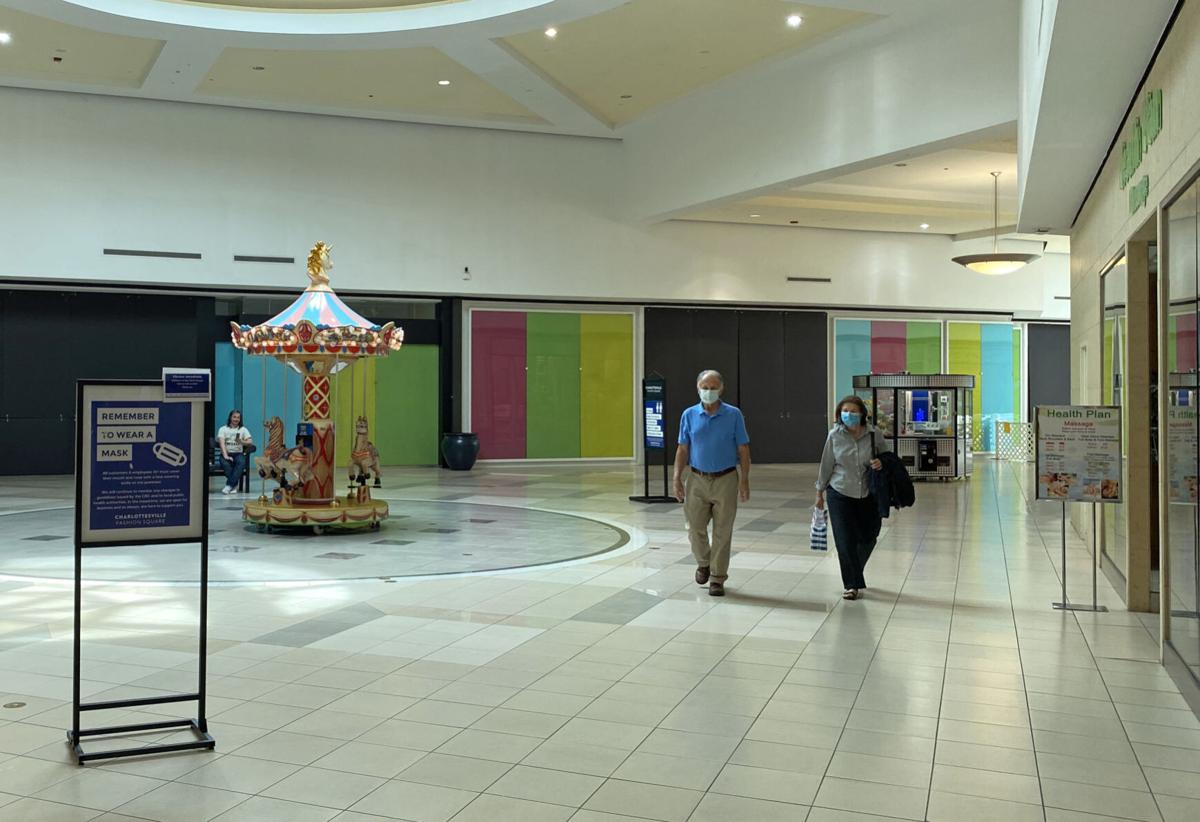 Washington Prime Group Inc., which owns part of Charlottesville Fashion Square mall, has filed for Chapter 11 bankruptcy protection.
The move comes after reports earlier this year that the company was preparing a potential bankruptcy filing after it skipped an interest payment on its debt.
The company owns stakes in 102 properties, but Fashion Square in Albemarle County is one of five properties Washington Prime Group no longer operates, as it's in receivership.
In a news release, the company said it has secured $100 million in "debtor-in-possession financing" to support day-to-day operations during the Chapter 11 process.
"The COVID-19 pandemic has created significant challenges for many companies, including Washington Prime Group, making a Chapter 11 filing necessary to reduce the company's outstanding indebtedness," the release said.
Washington Prime Group will use Chapter 11 to implement a financial restructuring of its corporate-level debt that will allow it to "strengthen its business and operations going forward," the release said.
In late 2019, the mortgage loan secured by Fashion Square was transferred to special servicing because, due to the loss of certain tenants, "the borrower notified the lender that future projected cash flows will be insufficient to ensure future compliance with the mortgage loan," Washington Prime Group said in its most recent quarterly report.
The Woodmont Co. is now managing and leasing the property, which has lost stores like J. Crew Factory, American Eagle and Zales over the last year, and many others in previous recent years.
Fashion Square has been considered one of Washington Prime Group's non-core properties since 2019. The company has been working to remove the mall from its assets.
Last year, a local property management company purchased the approximately 10.17-acre former J.C. Penney site at Fashion Square, which was owned by the retailer. J.C. Penney closed the store as part of a bankruptcy reorganization.
Albemarle County approved a small area plan for the area around the intersection of Rio Road and U.S. 29 in 2018, which helps serve as a guide for future decisions around redevelopment of the area, including Fashion Square.
Representatives from the University of Virginia and its foundation have repeatedly said they are not planning to buy the mall.