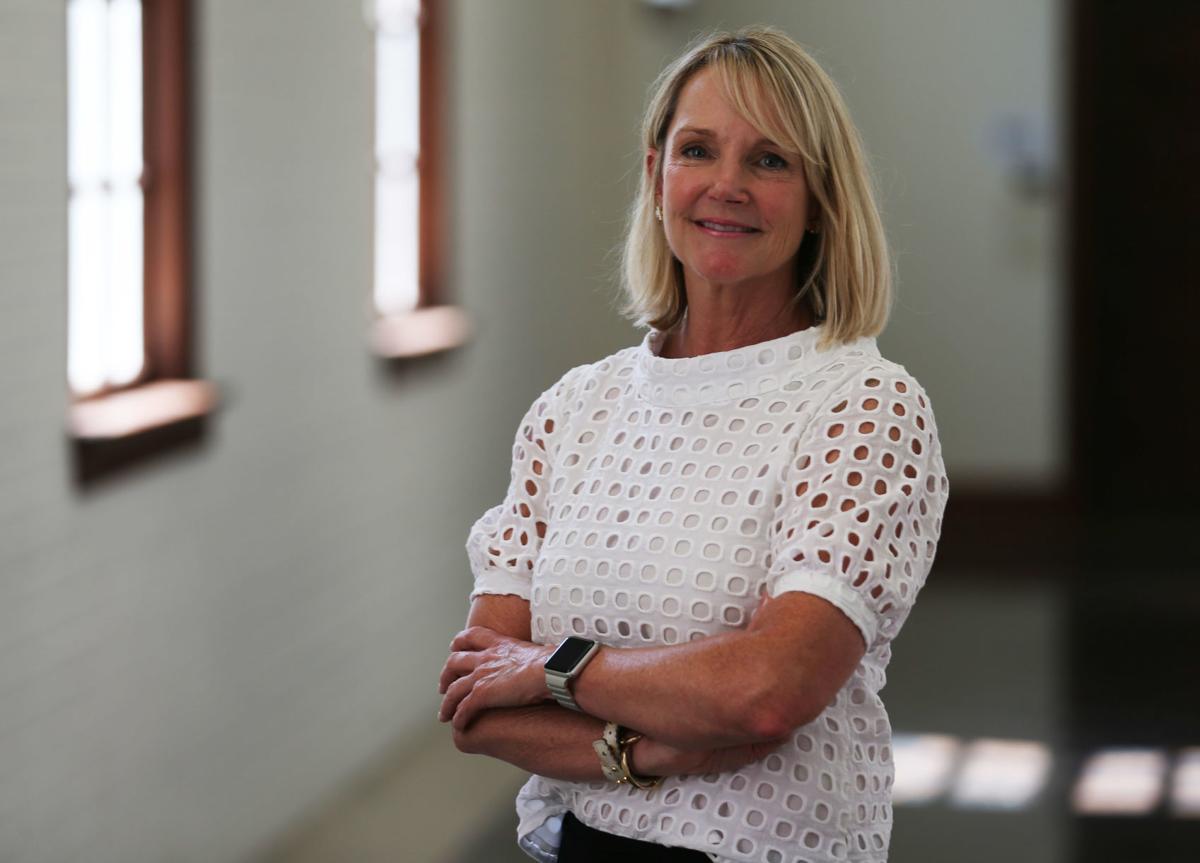 Sometimes, all you need is a little help.
A Richmond-based entrepreneur is bringing a helping hand to Charlottesville-area seniors who need a ride or a hand to stay in their homes much like one that has proved successful in her home town.
"Think of it as Uber but for seniors to get the help they need from local [people], things like cooking meals or getting rides to medical appointments or doing yard work, that would keep them in their homes as long as possible," said Paige Wilson, founder of Naborforce.
"We're building a technical platform so clients can call or book help online and we'll match them with community members who've volunteered [to work for the agency]," said Wilson, a 1984 graduate of the University of Virginia.
Wilson currently is working to set up a local office and then will seek clients and contractors, which she calls Nabors because the homonym is similar to neighbors.
She is interviewing candidates to lead the local office, and said she hopes to have the operation up and running this fall.
Naborforce is a simple idea. An older person needs a hand. A community member, often from the same neighborhood, wants to help out.
"We're a bridge between independence and at-home care," Wilson said. "The at-home care people do things we don't, like bathing and administering medicines and assisting with daily living. But they can't send someone for a 90-minute trip to the hairdresser or doctor's appointment or mow a lawn or rake leaves. That's where we come in."
Wilson's idea comes from her personal experience. Born and reared in Richmond, Wilson worked in finance with a Fortune 1000 company and found herself balancing her career and raising her own family while slowly becoming the primary caregiver for her mother.
"My mom got to the point where she was having health issues and I was raising my daughter by myself and working in my corporate career while trying to take care of Mom," Wilson recalled. "I was trying to do it all, but while I was doing that, Mom was losing access to those things she loved to do."
After her mother died, Wilson discovered that many of her friends faced the same issues with their parents.
"I started doing some research and was thinking that there had to be some resource to help children like me keep their parents active, to help out when we couldn't," she said. "Looking at it from the family side, it felt like there was a void between being able to do everything yourself and the point where it was time to hire a caretaker."
Wilson worked with a Richmond area startup incubator to figure out the details of creating a company that would connect the two. For a fee, family or seniors contact the organization to arrange for a visit to help with a ride, chores or cooking.
Wilson said she discovered many retired people looking for a part-time job and a way to help their community. Using Uber and Lyft as a model, she developed Naborforce as a way to connect those willing to help to those who could use a hand.
She also talked to many seniors who were concerned that losing driver's licenses meant they no longer could do the things they loved. Coffee with friends was out. Trips to the barber or the drug store were difficult to arrange if adult children were working or taking care of their own children.
"Many were less focused on what they need to stay at home and more concerned with losing the things they loved to do, the things that bring them joy in their lives," Wilson said. "That was my a-ha moment. You have all these people who only need a helping hand and lot of people who want to do something."
Pat Patterson, 87, of Henrico County, resembles that remark. When she gave up driving and let her car go, she felt like she'd lost part of her life.
"I thought it was social death," she said matter-of-factly. "I have low vision and I knew I shouldn't be on the road but I didn't know what not having that mobility would do to me. I was having Pity Pat parties at home for myself."
Patterson's son and daughter live nearby as does a daughter-in-law, "who would take a bullet for me" she said. But she didn't want to bother them for those little things that added life to her life.
"Sometimes, I just want to go out and do things by myself. I don't always want to go with my son or daughters. I just want to go shopping or go to lunch and do things that I like," Patterson said.
Patterson said she calls Naborforce for trips between once and three times a week, although she sometimes go weeks without calling.
"They're like my family. They're normal people, people from the area, and it's comforting to know I can just call them up and go out," she said. "Once, I wanted to have lunch for some of my friends and I called and the woman that came not only picked up my friends and brought them to my house, but made us all lunch, drove them home and returned and cleaned up the kitchen. I cannot say enough good things about them."
Nabors are vetted through in-person interviews and full background checks. They are matched with clients and dispatched through similar means as Uber and Lyft but are also available through telephone appointments.
A credit card is charged per call, with charges based on an hourly basis. No membership fees or minimum number of calls is required.
The concept has proved successful in Richmond and Wilson said she believes the Charlottesville-Albemarle County area will be just as successful.
"We had 300 people sign up to be Nabors with zero recruiting in the Richmond area," she said. "And it was almost as easy to find clients."
Amy Brachman, 45, is one Nabor. After spending some time with her special-needs sister to augment in-home care, she looked for something she could do that would give her the chance to spend time with others, help and learn.
"I realized what a special time that was, humans spending time together being humans," she said. "I run a business, and when I came back, it was driving me crazy to be so focused on it. Spending time as a Nabor helps me to reach a place of just being human."
A yogi with a strong concern about social injustice, Brachman said she enjoys meeting people with views sometimes vastly different than hers on a different playing field.
"Some of their views are quite different than mine, but when you're caring for someone as a human, regardless of their views, you see them as human," she said. "I've gotten to see past those views and to see the people they are, how they care for their families and how they care for me, and I realized that beneath all of the things that separate us is our basic humanness that brings us together."
Brachman works as a Nabor a few hours a week.
"You realize that generations are built on the shoulders of the generations that came before them, and if you listen and talk and try to understand, you can learn so much from other generations," she said. "It's about caring for each other."
For Patterson, the service is a lifesaver.
"I enjoy getting out and I don't have any pity parties anymore. I don't feel like 'poor me.' I know I can call and get out if I feel like it," she said. "When my birthday came, the only thing I asked for was more time on my Naborforce account."
Wilson is convinced that the need will only grow. Estimates from geriatric studies show that nationwide an estimated 10,000 people turn 65 each day and the number of people over 85 is expected to triple in 30 years. At the same time, the number of family members able to help those over 80 is expected to drop from eight per person in 2020 to three in 2050.
"The need is clearly there. The whole social isolation thing is tough for older adults and there are people who are a part of the community looking to help," Wilson said. "We're very excited and very hopeful."