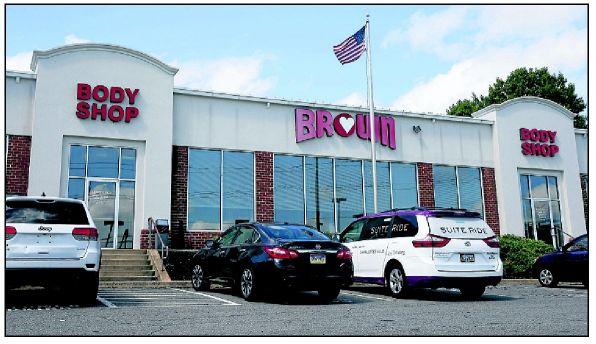 CHARLOTTESVILLE AND ALBEMARLE COUNTY
The Brown Automotive Group announced Thursday afternoon that after 36 years in business, it will be selling its five locally owned dealerships.
In a news release, the company said that the Memphis-based Umansky Auto Group will be taking over the dealerships located around Charlottesville and Albemarle County, while owner Kenny Brown would remain in charge of the Brown Collision Center on Route 29.
Umansky did not return requests for comment on the sale, which is expected to close early next week.
"It's been a great honor to have served so many customers here in our community for the past three decades," Brown said in the statement. "Lynn and I are both very humbled by the outpouring of support and love that we have received from community members, customers and friends."
Brown said he decided to sell to Umanksy because of his "comfort level" that none of his employees will lose their jobs. He anticipates that Umansky might bring on some managers, but not touch the existing worker base.
"They have multiple dealerships in different areas, and a management team that manages the total organization," he said. "They'll bring in maybe one or two people, but not an army of people or anything like that."
Brown said Thursday that after having personally been in the car business for 45 years, he was ready to retire and spend time with loved ones.
"I think the main thing is, I decided that I want to retire out of the day-to-day operations of the car business and just spend more time with my family and friends," he said.
While Brown could not disclose the amount of the sale, he did note that Umanksy had reached out after he put the business on the market, and that he was "satisfied with the return on our investment."
Established in December 1981 with two franchises and 24 employees, the group now employs more than 350 people across eight franchises. Brown said he first purchased the Oldsmobile Honda store on Route 29, which has since been transformed into the Brown's Collision Center, and slowly grew from there.
Umanksy Auto Group will be taking over Brown Toyota, Brown Subaru, Brown Honda and Dodge, Brown Dodge Chrysler Jeep and Mercedes-Benz of Charlottesville.
Brown Automotive has been well known for its charitable giving over past three decades, supporting hundreds of local nonprofit organizations. In that vein, Brown said that while he hasn't discussed any specifics, he knows the Umansky Auto Group is heavily involved in philanthropic efforts with its own communities.
"We certainly have been a big part of the community ... and I'd like to express my thanks to everybody in the community that has supported the Brown Automotive Group," Brown said. "I can safely say it has been a privilege for me to do business here in Charlottesville."