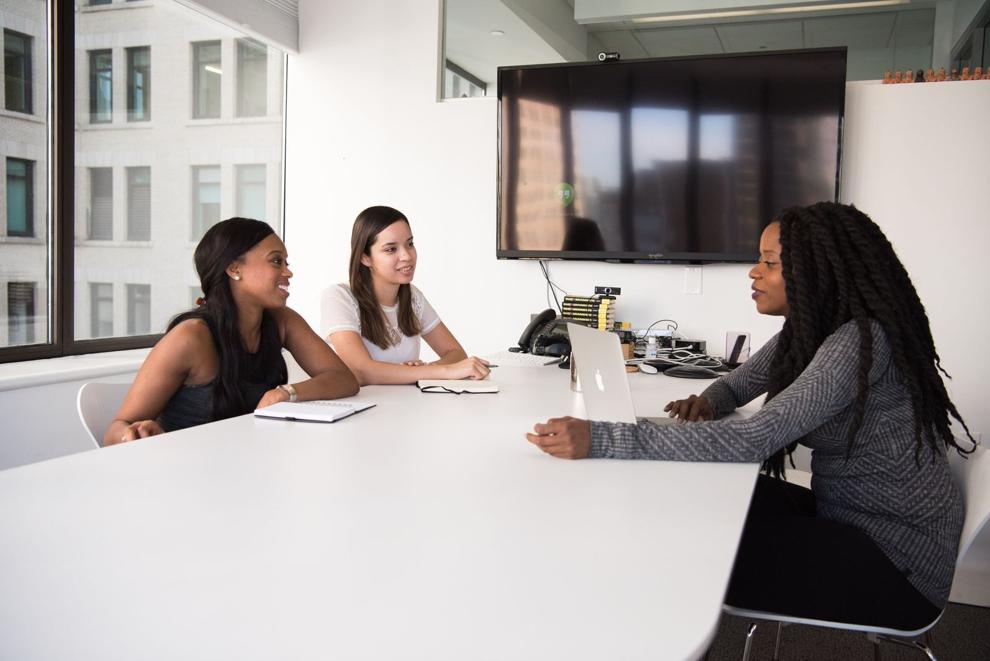 Like it or not, employee performance reviews come around every year (and sometimes, they pop up multiple times a year). Analyzing employee performance is no small undertaking, especially if you have a large team. Sitting down with each employee to review their individual performance is a different beast entirely. However, these conversations can have productive outcomes.
To get the most out of your performance review cycle, you need to set yourself up for success. These tips and tricks can help you conduct employee performance reviews that leave a positive impact on your company at large.
1. Talk with your employee, not at them
An employee performance review should include your employee sharing their thoughts on the topics you discuss. Without your employees' perspective, the interaction is more like a middle-school report card than a useful business tool.
"Employee performance reviews can be the greatest source of growth for your employees if you approach them tactfully," says Christy Pyrz, chief marketing officer of Paradigm Peptides. "Just ensure you make it a conversation rather than a scolding."
This doesn't mean you need to omit negative feedback. In fact, quite the opposite is true. Honesty is absolutely the best policy — just give your employees the opportunity to be honest in response.
2. Notify employees ahead of time
An employee performance review is not an everyday occurrence. Some employees dread them. Some look forward to them. That being said, an employee performance review should never be a surprise.
"When you hire an employee, let them know that you conduct performance reviews," says Chris Bridges, CEO of VITAL Card. "When it's that time of year, notify your employees well ahead of time that you'll be conducting them. It's simple."
Think of it this way: Would you react well to being thrown into a meeting with a prior superior without a moment's notice? Of course not. So why would your employees react well to a surprise review? Give them the opportunity to plan for the conversation so that you can have the most fruitful interaction possible. Their success is your success, and it's important to remember that you're on the same team.
3. Plan accordingly
Speaking of planning, you need to prep for each employee performance review, too. Getting paperwork in order like performance analysis results or personnel information is only one piece of the puzzle.
"If you're empty-handed when you show up to review an employee, it's going to be a quick and fruitless meeting," says Katy Carrigan, CEO of Goody. "If you come ready with questions, information and eagerness, you'll be amazed at what you can accomplish."
Really, an employee performance review is a business interaction where you get out of it what you put into it. Assuming you want great things for your employees, prepare accordingly with challenging and poignant talking points.
4. Remember that you're both human
Don't get caught up in the false idea that an employee performance review is the time to bring the hammer down on your employees via verbal fire and brimstone. Instead, focus on creating an environment of understanding and collaboration.
"Employee reviews can lead to greatness, if the person in charge does not treat them as a numerical evaluation of another human being," says Yusuf Shurbaji, co-founder and managing partner of Prismfly. "Anyone in charge should be open-minded and consider the employee's point of view. Just be a person in a professional setting having a conversation with another human."
As the old adage says, "you catch more flies with honey than vinegar." This conversation can set the tone for the next six months or year at your company, and it's important to start off on the right foot instead of creating a toxic or combative workplace environment. 
5. Collaborate on a plan of action
A well-planned review is just the beginning. Have a plan in place to make this conversation the first step in a larger plan of action. During your conversation, you and your employee should work on creating a set of goals that the employee can strive towards. Each of these goals should be informed by your review discussion.
"An employee performance review is a two-part ordeal. First, you must let the employee know where they stand," says Liza Kirsh, CMO of Dymapak. "Second, you and the employee must collaborate on a plan of action to improve their current standing."
Words are empty until they are backed by actions. By helping your employee find ways to make the concepts you discuss into concrete goals, you can foster growth within your company.
6. Speak clearly
It's not easy to find the right words to explain what we're thinking or feeling. However, clarity is key in performance reviews. The clearer you can be, the more comfortable your employees will be during these discussions. If they're confused about what you're trying to tell them, they won't be able to figure out how they can improve moving forward.
"There are a lot of bases to cover when conducting an employee performance review," says Marilyn Zubak, marketing lead at Snif. "One of the more vital of these is to avoid obscure criticism or obscure instructions to address any issues that have arisen."
As the leader of your company, you should never shy from speaking your mind – so long as it is workplace appropriate. Nothing could be truer in employee performance reviews.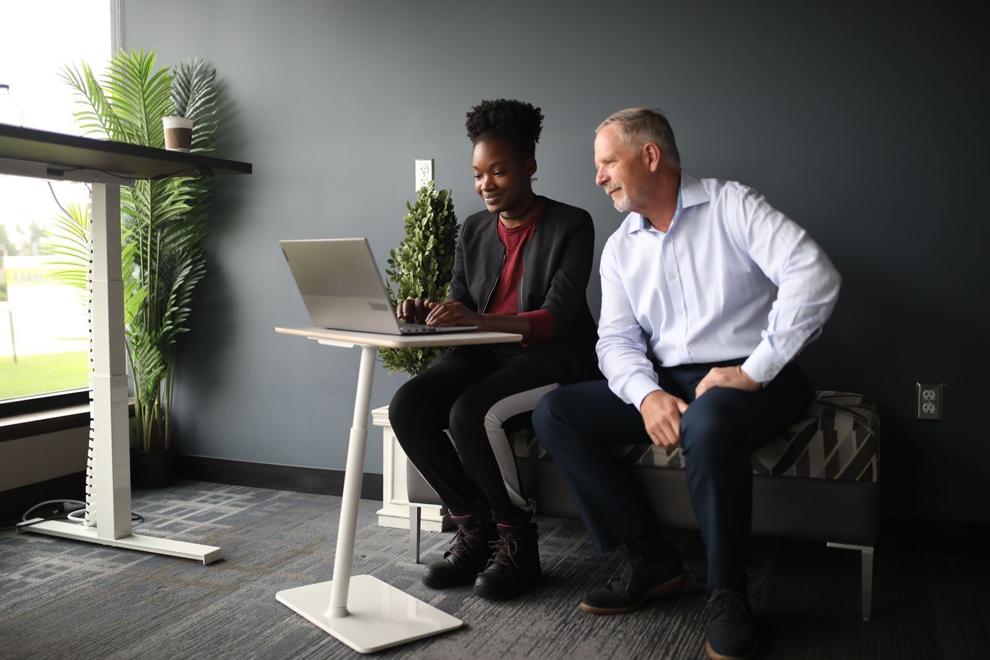 7. Provide examples
Examples are a sure-fire way to get your point across and facilitate clear instructions. If you are creative enough, there is not much more that can be said than by demonstrating to your employees exactly what the problem is, as well as what you desire from their performance.
"Phrasing such as, 'We need you to be more x, y, or z characteristic,' will only serve to confuse employees during performance reviews," says Ryan Rottman, co-founder and CEO of OSDB. "Instead, try describing past work of theirs which was exceptional or needs improvement."
One word of caution: Be careful to avoid comparing one employee to another during a performance review. While simple, it can create a negative atmosphere in your workplace. Instead, use their own work to show where they can improve and where they naturally shine.
8. An unyielding position
As with everything in life, there are pros and cons of being the person in charge. Unfortunately, one downside arises during employee performance reviews when an employee has failed to meet the standard set before them.
"It's not fun to tell an employee their work in a certain area needs to improve," says Drew Sherman, VP of marketing at RPM. "However, there will come a time in every business owner's life when you have to provide criticism. While you can do this kindly, always remember that you have a business to run, and it's perfectly fine to expect more of your employees."
To help create a grounded framework for constructive criticism, always remind yourself of the responsibilities of the position you're reviewing. This way, you have a measuring stick based in pre-existing expectations.
9. A grading rubric may be helpful
Another type of measuring stick that can help you logically and concretely provide feedback is the grading rubric. Both you and your employee should have access to this rubric to ensure transparency in your expectations and to create an easy-to-understand metric for success.
"When a new employee joins your ranks, you should make them aware of performance reviews," says Cody Candee, founder and CEO of Bounce Luggage Storage. "More importantly, you should make them aware of how they will be graded for these reviews. A set of expected responsibilities might be a good idea for each position."
As long as the correct information ends up in the hands of your employees and prepares them for a future at your company, you can create your rubric in whatever way sounds best to you.
10. Schedule a check-in
After the dust and debris of performance reviews has settled, you might ask yourself if there is anything of value left to do. Follow-up meetings can help employees continue down a path of growth and ensure that the topics you've discussed have been accurately interpreted moving forward.
"People get themselves very worked up before their performance reviews, and that can cause retention issues," says Natalia Morozova, partner at Cohen, Tucker & Ades PC, Immigration Law Firm. "Some employees like the reassurance of ensuring they are on the right track and it can probably bring peace of mind for you, too."
Additionally, an open-door policy may serve you and your employees well so that they can ask questions as they arise.
Wrapping up
In conclusion, employee performance reviews demand much attention, thought and planning. While they're a lot of work, they're also extremely important for the growth of your employees — and of your business.
---
Lee Enterprises newsroom and editorial were not involved in the creation of this content.