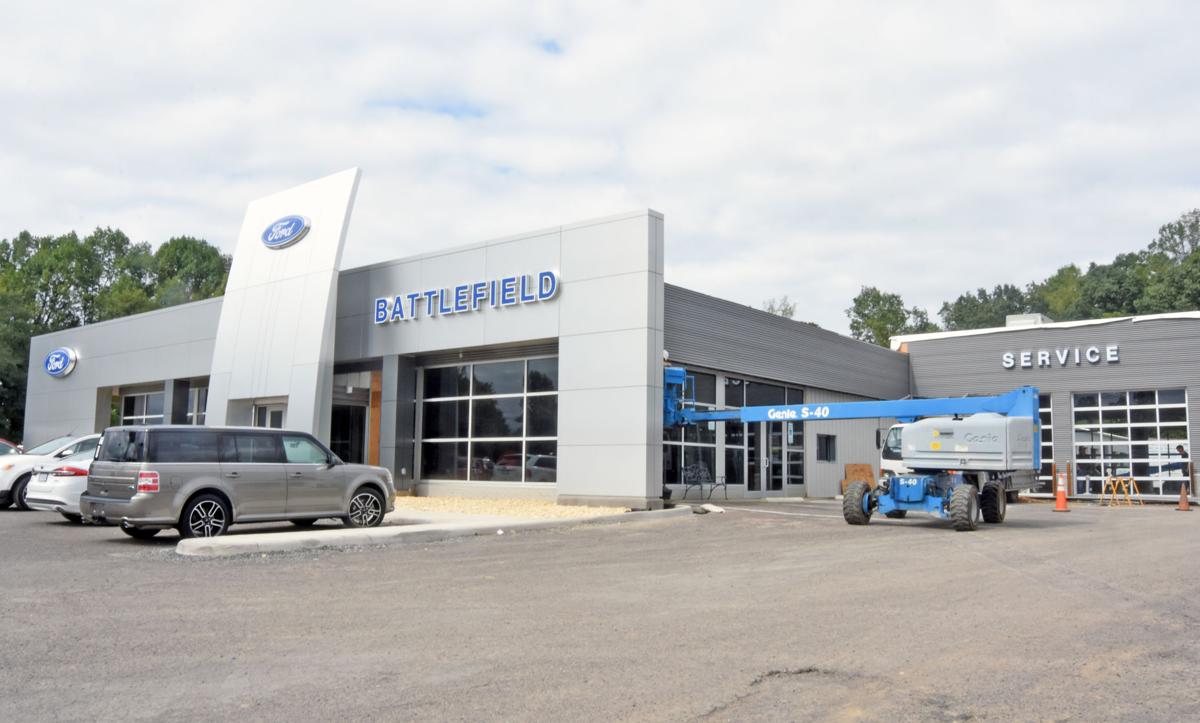 When Gary Fay came to Culpeper in 2000 to take over the operation of a local Ford dealership south of town, he had little more than a pickup truck and a lot of hopes for his new business adventure.
Sixteen years later, Battlefield Ford sits in the middle of what is a 22-acre auto operation along U.S. 29 southbound which includes three dealerships.
In 2008, Fay acquired a dealership next door which had been run by former Washington Redskin standout Mike Nelms. That became Battlefield Chevrolet/Toyota.
In March of 2015, Battlefield Toyota opened in a new new building just north of the existing two properties.
This week, Culpeper County approved commercial rezoning for 6 acres of land the business acquired about eight months ago at the intersection of U.S. 29 and Mountain Run Lake Road, which Fay said could be the future home of the Chevrolet dealership.
"We have the rezoning, and now we're doing a feasibility study to determine if we can construct the new building for our Chevy dealership," Fay said Wednesday.
"We should know within six months whether we're building a new structure, or renovating the old one," he said.
The Chevrolet remodel or relocation would complete the overhauling of the Battlefield buildings on U.S. 29.
Battlefield Ford is about one month away from finishing a remodeling which will add about 7,000 square-feet to the existing building, in addition to providing a new look for the automotive dealer's flagship operation.
"We're adding eight more bays to service heavy duty trucks, and we're putting in a state-of-the-art customer lunge with massage chairs and a big screen television," Fay said.
Fay said Battlefield Ford plans to hold a public grand opening when renovation work is completed.
Fay said the dealerships' success is do to the location, the welcoming nature of the people of Culpeper and its surrounding communities and the cooperative spirit of the local government.
Fay said he opened a Koons Ford dealership in Falls Church in the 1980s and later operated a dealership in Albemarle County. He said not all localities work so closely and cooperatively with their local businesses.
"It's been great so far," Fay said of business in Culpeper. "Culpeper County has been amazing. I grew up and started out in Northern Virginia, and also worked in Charlottesville; the county here has always been so helpful."