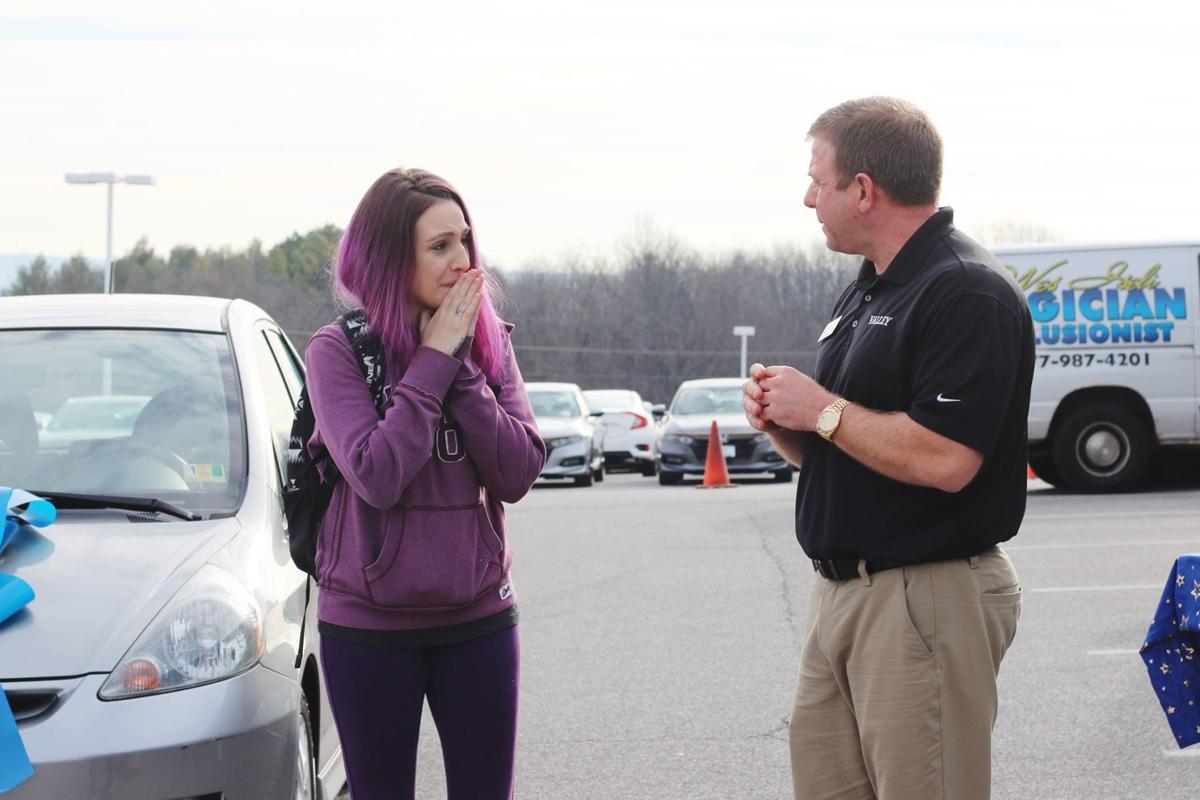 When members of Valley Honda in Staunton heard of a family in need of transportation, they knew they had to step in and help. The family thought they were going to the car dealership last month only for a rental, and received the surprise of their lives — a new car of their own.
Valley Honda was contacted by Kelley Kassay with Mason's Toybox, a nonprofit in Charlottesville that supports families in need. They learned of Kylie Gross and her family, including daughter Layla, 10, who has had two heart transplants.
The family is from Pennsylvania but has been living in the area as Layla receives treatments at the University of Virginia Medical Center.
"The family car had no heat, was no longer running and the repair bill exceeded what the car was worth," Laura Campbell, executive assistant at Valley Honda, said. "So we stepped in and were able to provide her with a refurbished Honda Fit."
When the family arrived at the dealership, they thought they were simply picking up a rental.
"The magician presented her with a toy car and made a magic trick out of it so that her [real] car appeared," Campbell said.
The day was emotional for both employees of the car dealership and the family.
"I was afraid to even drive my car," Kylie Gross said in an interview with The News Virginian's broadcast partner, NBC29. "We've been using Uber just so we don't break down. I don't want to be on the side of the road with her — she can't take public transportation, especially in the first year [after the transplant]. She's very prone to getting sick."
Scott Simons, managing partner and general manager of Valley Honda, said it was a rewarding day for all.
"Kylie started crying and a bunch of people got teared up," he said. "It was a pretty emotional day. We appreciate the community's support; because they support our business, we've been blessed and fortune to be able to give back."