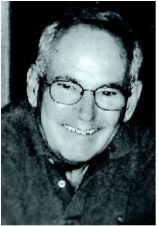 Allen Willey, 74, of Dania Beach, Florida, passed away on Thursday, March 9, 2017, in the loving care of Seasons Hospice in Hollywood, Florida.
Allen Blake Willey was born to Orville B. Willey Jr. and Mattie Lee Manuel Willey, in Winchester, Virginia, on April 15, 1942. A 1960 graduate of James Wood High School, he went on to the University of Virginia and graduated in 1964 with a BS in Engineering.
Allen answered the call of his Country in Vietnam, as a 2nd Lieutenant in the 101st Airborne, from 1967 to 1972. Allen had a love for anything fast, fun and slightly dangerous, thus his love of skydiving, racing his speed boat, and as a member of the Bultaco Motorcycle racing team.
Slowing things down a bit for his career, Allen successfully managed two automobile dealerships in Richmond, Virginia. In retirement, he headed to South Florida with his partner Nicholas Pappas, where they finally settled down in their home in Dania Beach.
He is preceded in death by his parents, and survived only by his life-partner, Nicholas Pappas.
Graveside service will be held at 12 p.m. on Friday, March 31, 2017, at Mount Carmel Cemetery, in Middletown, Virginia. Funeral arrangements by Stover Funeral Home, Strasburg, Virginia.