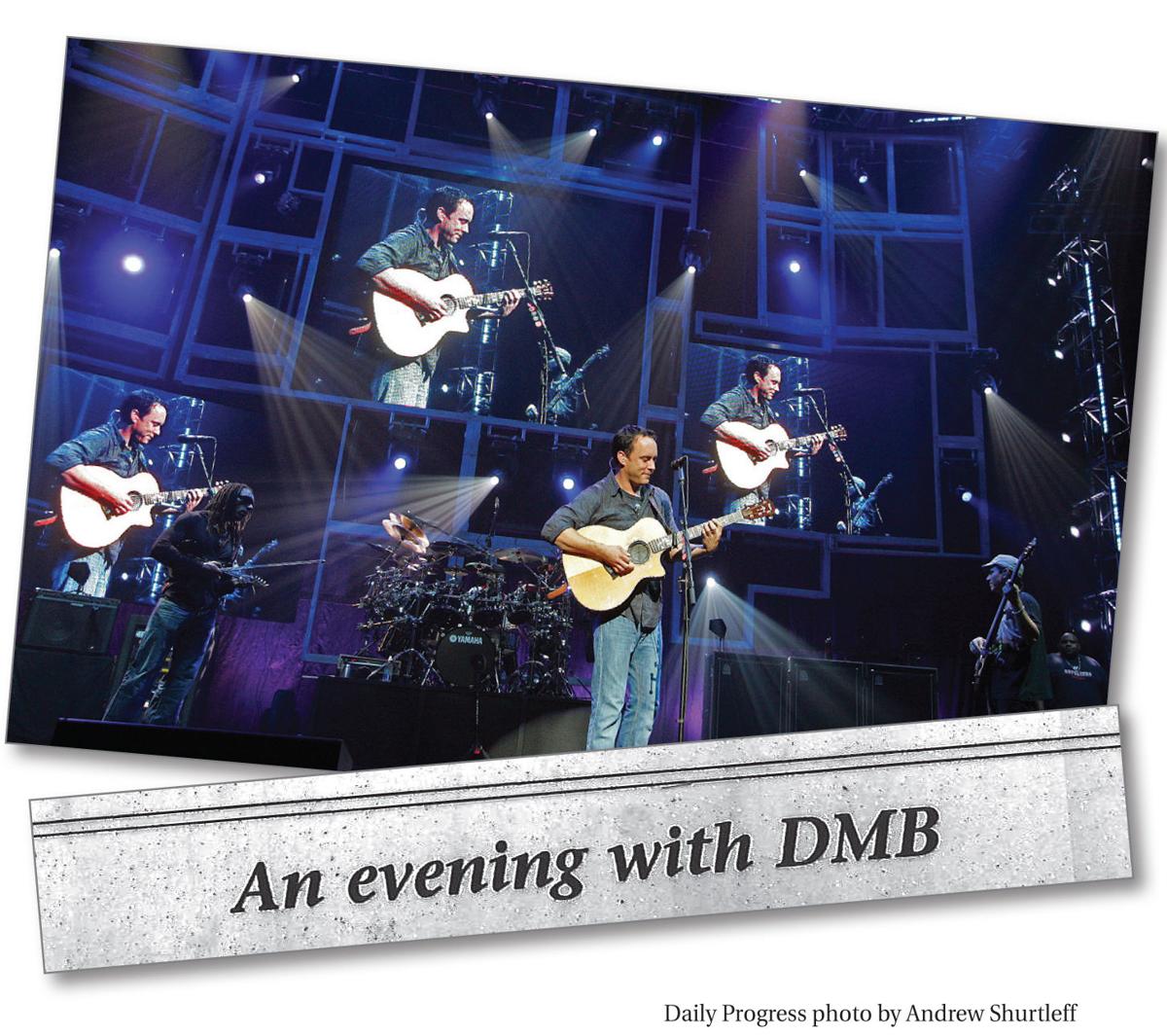 The grand opening of the $130 million dollar John Paul Jones Arena was celebrated on this day in 2006 with a two-day run by homegrown superstars Dave Matthews Band. It was a true homecoming for a majority of the band members as, in addition to Dave Matthews, the stage was filled by Charlottesville's own Boyd Tinsley, Carter Beauford, LeRoi Moore, Butch Taylor and special appearance by John D'Earth.
The Daily Progress reported: "Dave Matthews Band fans from New York and Florida, North Carolina and all across Virginia flocked nearly 15,000 strong to the University of Virginia's John Paul Jones Arena on Friday night for the first of two sold-out concerts. Mothers and daughters, college students and plenty of Dave fans in their 30s, 40s and 50s stood and shouted as the band took the stage at 8:41 p.m.
"Angie Logan, a Mix 10-7.5 announcer who has played music on Charlottesville radio stations since 1993, said Dave Matthews Band fans run several generations deep, especially in Charlottesville. 'Most of them are loyal fans, too' said Logan, who used to catch Matthews and the guys playing the old Trax music hall every Tuesday night in the early 1990s.
Following a 90 minute set by show opener Robert Randolph and the Family Band, the DMB setlist opened with "Rapunzel" and included the longest ever performed version of "Two Step." The encore that evening began with "Sister," when "you could have heard a pin drop" into "So Right" rounding out with a best ever version of "Ants Marching."