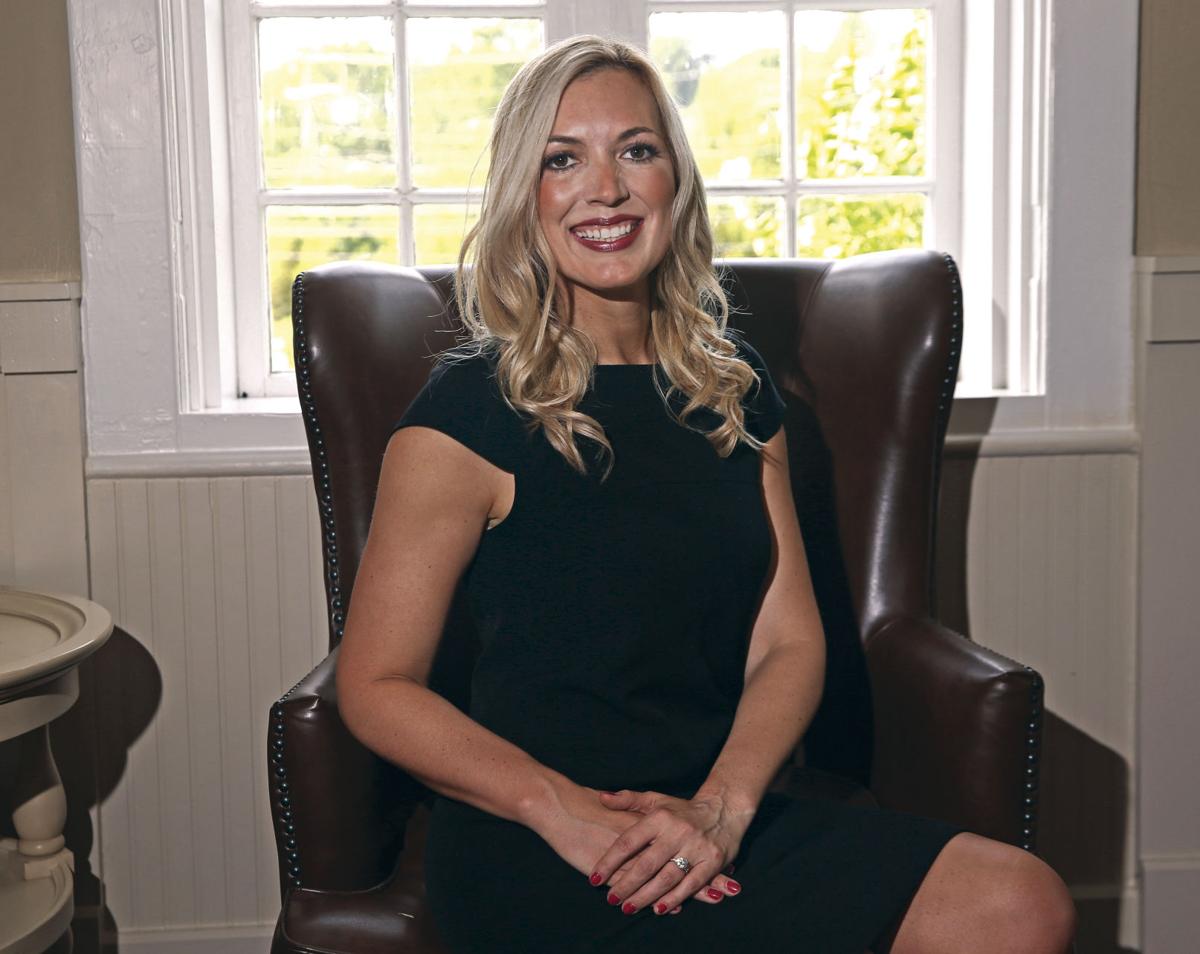 For the past 12 years, Sasha Farmer has made a name for herself as a force in the local real estate world. In 2008 she was named Charlottesville Area Association of Realtors (CAAR) Rookie of the Year, followed by Sales Associate of the Year in 2012, and Realtor of the Year in 2015. She also travels the country teaching the real estate industry and delivering workshops and keynote addresses. Last year, she started Story House Real Estate, a boutique real estate brokerage dedicated to serving the Charlottesville community the best way possible.
"I feel very grateful to be where I am today," Farmer said. "And grateful to work with a dedicated team that feels like family. The past 12 years haven't been easy. I guess I was just stubborn enough to stick with it."
Perseverance, dedication, and an insatiable desire to problem-solve. That is, in a nutshell, how Farmer approaches life.
"When I was in 6th grade, I wanted to know how to code websites," Farmer remembers. "I didn't like not knowing how to do it myself. Through trial and error, I learned how to write code and HTML script. It's actually a skill I still use sometimes and it saves money when we are having technical difficulties!"
Shortly after she graduated from UVa in 2005 with a degree in Religious Studies, Farmer was ready to buy her first house.
"I realized I knew nothing about that process. Most people in that situation rely on a real estate agent, but I didn't like not knowing much about such an important subject. So, I guess true to the pattern, I educated myself."
Without knowing it at the time, Farmer found her calling, and her future career. She took a class called 'Principles of Real Estate' and liked what she learned. She passed the class.
"I thought to myself; I guess I might as well get my real estate license."
By 2007, the Alexandria native was a Virginia licensed real estate professional. But the timing was, well, awful.
"Honestly? It was brutal. The market had crashed. Commission-only is definitely a stressful lifestyle, even without a market recession. I had no income, because I had nobody to help buy and sell homes."
So, Farmer did what she does best; she educated herself. For the next three years, she took every class she could, read books, studied, and shadowed other agents. Gradually, she gained the knowledge she needed, and as the market turned, she was poised to help. By 2010, she was operating a successful business and by 2015, she was a Vice President at Montague Miller.
In the past five years, Farmer managed to compile a team of her own: The Sasha Farmer Team.  And by 2018, she felt she was ready to own her stand-alone real estate company; Story House Real Estate.
Today, after an unlikely journey, the 35-year-old Farmer is on top of her game. She considers herself to be a real estate agent who operates in the trenches, but who is also focused on mentoring and coaching within her own organization and industry.
"My biggest fulfillment now comes from seeing the members on my team grow and achieve their goals, preparing them with the resources and training they need to help more families in Charlottesville and deliver excellent service," she said. "The team approach creates tremendous expertise, which we think results in the best experience for our clients. And we have a lot of fun doing it, which I think is infectious."
Farmer and her team make it their mission to give back to the community. Farmer sits on many nonprofit boards, doesn't shy away from getting her hands dirty, and her real estate firm prides itself on donating a percentage of every sale to a good cause or nonprofit.
"I believe that as a small business owner experiencing success in this great community, it is my obligation to strengthen it."
Farmer said she is extremely honored to be chosen in the inaugural class of 10 Under 40.
"When I graduated from UVa and looked around at my peers, I realized I was surrounded by people who were smarter and more talented. I remember thinking, 'If I want to make it in this town as a business person with a Religious Studies degree, I really need to step up my game and do something different,'" she said. "This recognition is special, because I feel like it is more than just about what I've done in real estate, but also focuses on my mentorship of others and stewardship of the community, which are ultimately the most important."